PhD Fellows struggling to finish on time can apply for extensions: The process "can create inequalities"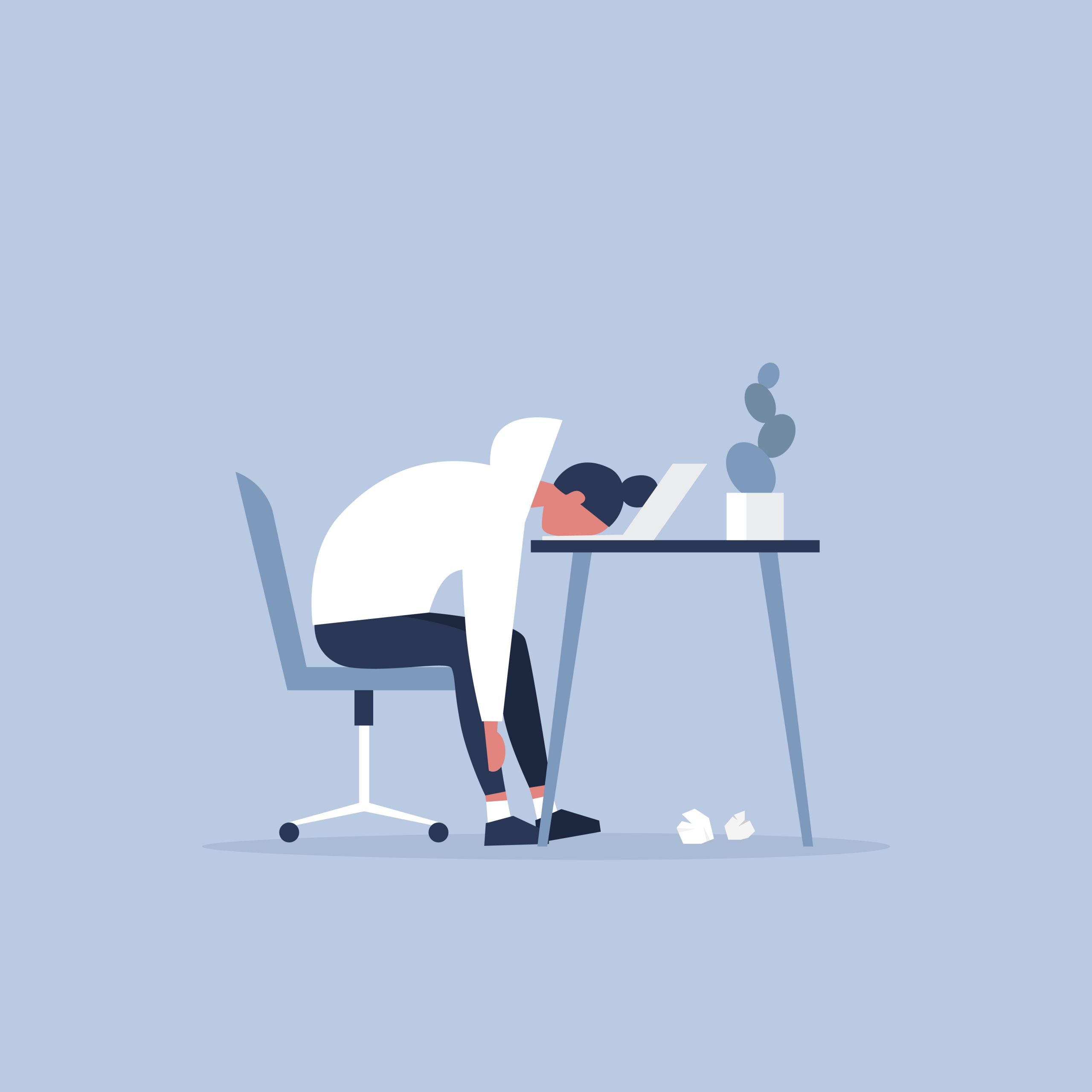 PhD Fellows facing research delays due to coronavirus can now apply for contract extensions. However, no guarantee of extra funding and a decentralized application process concern CBS' PhD Association and the National PhD Association Network in Denmark.
Researchers are experiencing cancelled conferences, courses, field work and research stays abroad, but for PhD Fellows, cancelations can delay their studies.
Due to this, the Ministry for Higher Education and Science is permitting PhD Fellows and other faculty on time-limited contracts to apply to extend their contracts. A possibility that group of employees has not previously had, notes the Dean of Research, Søren Hvidkjær.
"We are very pleased that we have the opportunity to extend the stipend for a number of PhD students who have faced particularly difficult challenges because of the corona lock-down. Normally, universities do not have this option, but we are grateful that the rules on the stipends have been relaxed in the current circumstances," he writes in an email to CBS WIRE.
But, according to Federico Jensen, PhD Fellow at the Department of Organization and Co-chair of the PhD Association Network of Denmark (PAND), it is a problem that no funding whatsoever accompanies the right to apply for extensions. It is rather universities and subsequently departments locally that need to finance the extensions.
"A survey conducted by PAND and the Danish Association for Master's and PhDs shows that PhDs (Dansk Magisterforening) are delayed by two to three months on average, but not all departments and universities can afford to finance their PhD Fellows' extensions. That is creating inequalities," he says.
The Minister of Higher Education and Science, Ane Halsboe-Jørgensen (S), has previously refused to establish a financial aid package for researchers employed on short-term contracts, according to an article in the Danish newspaper Berlingske.
"It's up to the individual universities to find solutions for the PhD Fellows in need," she said.
Federico Jensen explains that granting extensions to all PhD Fellows in Denmark in need would cost about DKK 600 million. That amount would cover the PhD Fellows' wages until they have finished and handed in their dissertations.  (See fact box)
As the situation stands, PhD dissertations are at risk of not being submitted, according to a survey conducted by PAND and the Danish Association for Masters and PhDs, right before the summer break.
19 percent of the 2,067 PhDs in the survey are considering not finishing their studies because of coronavirus.
"That's quite a number. If you can't finish your PhD, a lot of valuable knowledge will be lost, unless people decide to work for free, which is not a very Danish approach," says Federico Jensen.
"It's your right to apply"
CBS' PhD Association (PAC) does not have a full overview on how many of CBS' PhD Fellows have applied for an extension so far, but their guess is that about a quarter have made use of the possibility.
"PAC is grateful that so many CBS PhDs are being supported in this way," says Niels Hulgård, Co-Chair of PAC and PhD Fellow at the Department of Accounting, but notes that not all CBS PhDs, necessarily, are aware of their rights to apply, nor the process for how to do it.
"Whether PhDs are aware of this right to apply depends on the individual departmental approaches, which have been very different at CBS. For this reason, it is crucial to realize that there will be ongoing issues with Covid-19 related delays that need to be acknowledged and addressed on an ongoing basis; it is unfortunately not a problem that can be 'ticked off'," he says and continues:
"A crucial step in this process would be to ensure that all CBS PhDs and other faculty on time-limited contracts have adequate information on their rights and the processes needed to even approach their head of department in the first place."
Also, PAC would prefer a centralized procedure for the handling of extensions rather than relying on individual departments.
"At CBS, hiring is decentralized at departmental level, which means there's no formal central process for applying for extensions. And that can create some inequality. Perhaps a PhD Fellow has a harder time approaching the department head, and maybe the department lacks the resources to finance the months of delay, while others have," says Niels Hulgård and emphasizes that the right to apply for an extension has no time limit.
"Whenever you find out that you are delayed due to COVID-19, you can apply. And that's very important to know. It's your right."
Søren Hvidkjær believes that setting up a centralized system for the application process will not be beneficial for the PhD Fellows, as they are all in unique situations.
"We certainly strive to always give PhDs fair and equal treatment – as with any other students or staff members. At the same time, we should recognize that every person's case is unique. Each person faces unique challenges and has different opportunities. That remains true during the pandemic," he writes and continues:
"Therefore, any system that reduces such varied and complex circumstances to a question of extending stipends by a few months is bound to be imperfect. In this matter, we have decided on a decentral solution because the departments have a much better basis on which to make informed decisions."  
"It's not a risk – it's reality"
Although the delayed PhDs that have been luckily to get an extension, now have extra time to finish off their projects and studies, it does not mean that the research has not been affected, explains Christoph Viebig, Co-chair of PAC and PhD Fellow at the Department of Management, Politics and Philosophy at CBS.
"Many PhDs can't attend conferences, their data generation is delayed, they have been sent home where their working conditions are not as good, some have even had to shift projects and replan everything. All of this, combined, obviously affects their research outcome. So poorer research quality is not a risk – it's a reality," he says.
Christoph Viebig hopes that planning will soon become easier for the PhD Fellows, since this aspect is essential in light of the PhD Fellows' very tight schedules.
"The worst facet of the situation is that you cannot plan anything. If we had some security around planning, it would mean a great deal. And then I hope that society will realize that PhDs Fellows are facing major issues and give them the support, they so badly need," he says.