Now VISA and Mastercard users can also sign up and pay with their fingers at Spisestuerne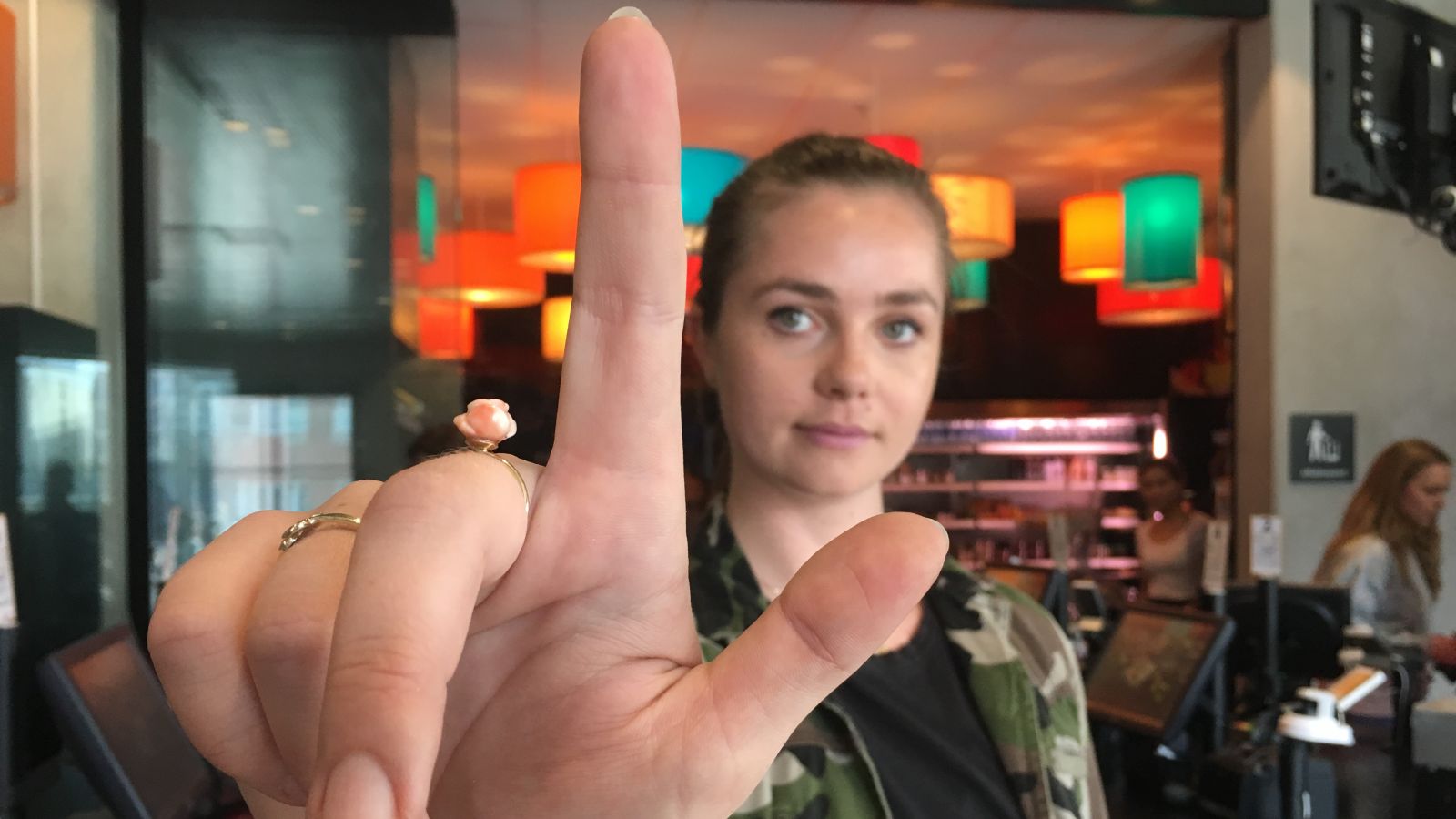 Over the past 1.5 years, the Fingopay payment solution has expanded to all six of Spisestuerne's canteens. Now, Nets has added two other credit cards alongside Dankort so more customers can pay for their coffee, lunch and afternoon snacks with their fingers. It has become easier to sign up too.
Before, if you wanted to buy a coffee, lunch or piece of cake with your finger at Spisestuerne's canteens at CBS, you needed a Dankort. But not anymore.
Now, the payment service provider Nets is permitting VISA and Mastercard customers to sign up for Fingopay and connect their credit cards via the unique vein patterns in their fingers. No more digging about for your wallet at the bottom of your bag when it's time to pay. The sign-up process is now also easier than ever, according to Esben Torpe Jørgensen, Director of Development and Governance at Nets.
"This payment option is fast and easy as soon as you are on board. But based on experience, we realized the on-boarding process was a tad too complicated. We have now made signing up with the cashier simpler so it's easy to get started," he says in a press release from Nets.
When the technology, which is developed by the biometrics service provider Stahler, was introduced in Spisestuerne's canteen at Solbjerg Plads in April 2018, this was the first place on Earth where customers could pay with their fingers in a self-service environment. Since then, it has spread to all six of Spisestuerne's canteens.
The Head of Spisestuerne, Lars Winther, explains that customers like the Fingopay solution.
"After one try, many of our customers prefer paying with their fingers when grabbing a bite to eat or a drink in their breaks. That's why we're happy that signing up is now even easier," he says in the press release from Nets.
Changing habits isn't easy
During the 1.5 years that Fingopay has been available, more than 22,000 payments have been made, according to Esben Torpe-Jørgensen. And although it doesn't sound like an awful lot considering the number of students and staff at CBS, Esben Torpe-Jørgensen is content.
"We are satisfied with the number of transactions. This is a whole new technology that has never been used before, and changing people's habits isn't easy. Especially bearing in mind that contactless payment is so smooth and doesn't require signing up," he says, adding:
"We haven't set up a target figure for the number of payments we'd like to hit this year. Our goal is for both Spisestuerne and the users to have access to an easy solution while we gain experience."