Now MBA students can specialize in sustainability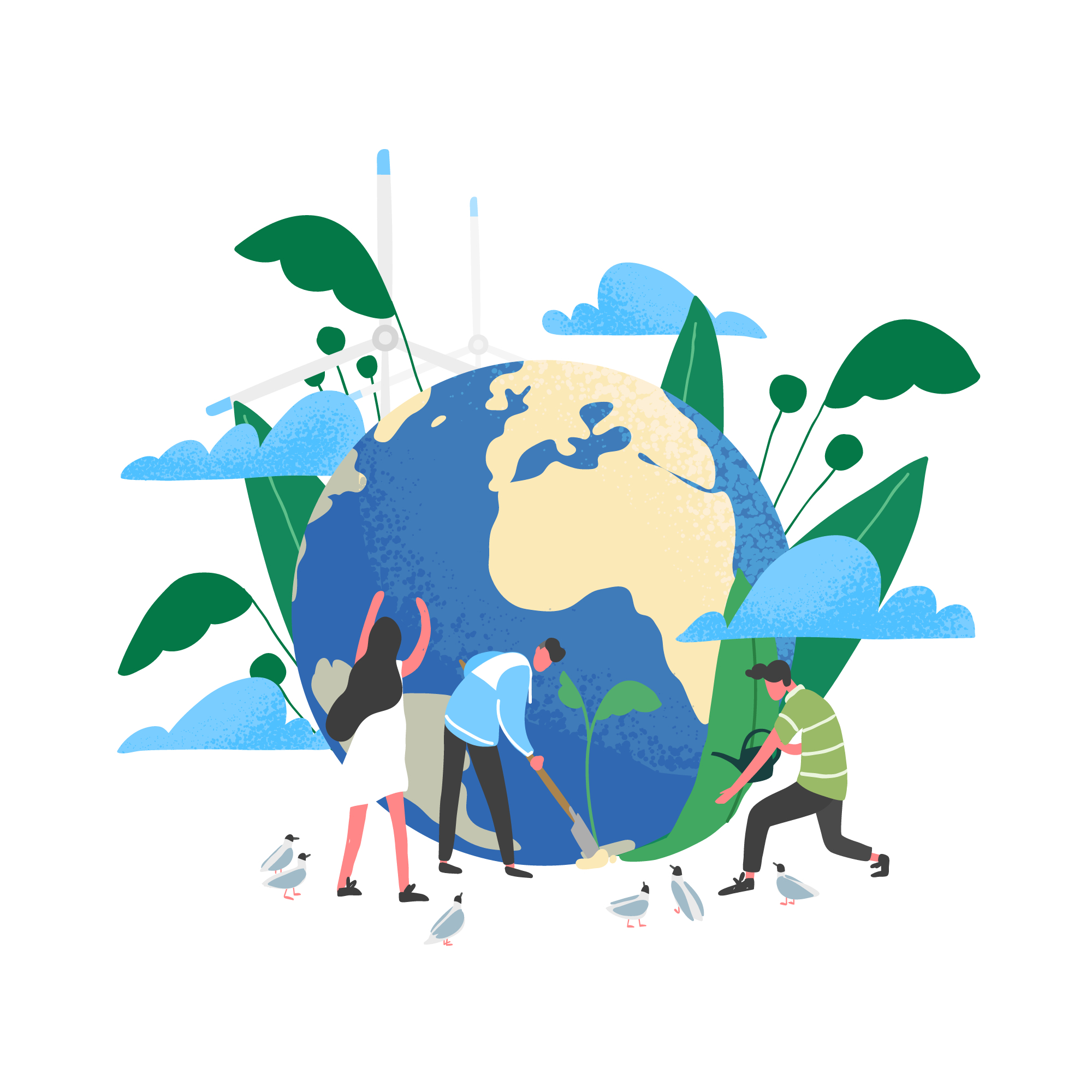 CBS innovates its MBA program in response to students' demands for more in-depth knowledge within four new subjects: sustainability, finance, digitalization and entrepreneurship. The new 'concentrations' are based on extensive research into future and previous students' needs and demands.
The program portfolio at CBS is constantly acquiring new add-ons, and whereas most are for the bachelor and master's students, now the MBA program is enjoying an overhaul.
From this April, the Full-Time MBA program and the Executive MBA will launch two of four new so-called 'concentrations' that the students can choose from instead of a multitude of different electives.
The four concentrations, on sustainability, digitalization, finance and entrepreneurship, will give students more specialized knowledge within one of the four fields, explains the Associate Dean of the Full-Time Program, Andreas Rasche.
"We asked ourselves; what can we do to innovate the program and give it a signature flavor while meeting students' demands for more in-depth knowledge on specific topics? And based on extensive research, talks, surveys and focus group meetings with alumni, executives and students, the four concentrations crystalized over time," he says.
Students applying for the MBA may now choose one of the four concentrations, which they'll work on over the course of two weeks during their one-year program. By the end, the students will have specialist knowledge within one of the four fields, according to Andreas Rasche.
"The students appreciate this idea and rather than restricting their choices, they believe they will graduate with a general MBA but with a specialst knowledge in their chosen field. If you work with sustainability, it's useful to write on your CV that you actually have specialist knowledge in that field," says Andreas Rasche.
He explains that the MBA program constantly keeps an ear to ground to monitor what is being requested and what other MBA programs are offering. Otherwise CBS will not be picked, as Andreas Rasche explains.
"We must remain competitive, as the MBA market is global, so there are many options out there. We must constantly innovate, because if we don't, students will notice and go elsewhere," he says.
The sustainability and digitalization concentrations will be available from April, and the remaining two will be launched next year.
Life-long learning at MBA level
Not only is the MBA program changing its portfolio, it is also shaking up other elements of how things are usually run.
For example, the Executive MBA, which is for senior executives, will take the concentration classes together with students taking full-time MBAs.
"The students from both programs have asked why all their courses are run separately instead of being combined. So now we are bringing them together for the concentration courses, and hopefully this can create some interesting dynamics in the classrooms. And that's quite unique. Some other schools do this, of course, but it's not that common," says Andreas Rasche.
The concentration classes will also be open to CBS alumni who are not enrolled on an MBA program. So instead of taking an entire MBA, alumni from CBS can apply – if there are study places remaining – to take the same courses, but just as modules, explains Andreas Rasche.
"Making these classes available is important if we want to practice life-long learning. Maybe you have been in the finance field for 10 years and could do with a two-week refresher course," he says and explains that you need not be an expert in finance, sustainability, entrepreneurship nor digitalization to attend the concentration classes.
Overall, Andreas Rasche hopes the new students and future graduates will find their insight useful.
"We hope that graduates can use this specialist knowledge and carry it with them throughout their careers."