New CBS program wants female entrepreneurs to rise 🚀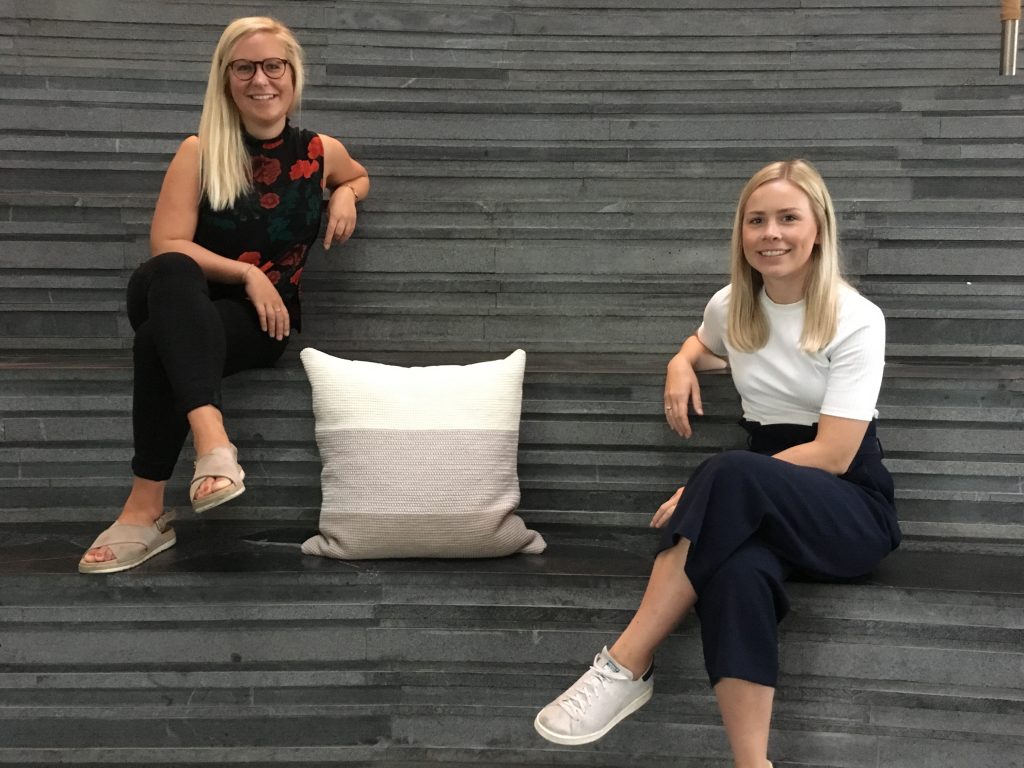 Only 25 percent of Denmark's entrepreneurs are women. The Copenhagen School of Entrepreneurship wants to change this by encouraging women at CBS to take the leap and join their new entrepreneurial program, RISE. "It's about time female entrepreneurs take the lead," says the CEO of CSE.
In 2001, women represented 30 percent of entrepreneurs in Denmark. You might think that number would have gone up by now. That, however, is not the case.
"Only 25 percent of entrepreneurs in Denmark are women, and since 2014 we've seen another drop. It's really bad. We need to improve the figures, which is why we're launching the RISE program," says Karina Rothoff Brix, the CEO of Copenhagen School of Entrepreneurship.
The talent program RISE allows for 15 female CBS students with awesome entrepreneurial ideas to go through 10 tracks, providing the aspiring entrepreneur with the required knowledge to kick off their start-up. Ultimately the program leads to an internship in their own start-up.
"We actually started thinking about running a program like this two years ago. At Entrepreneurial Day in 2017, we had a booth where people could come up and share their ideas. However, only men came, despite us having more women as keynote speakers that day. And that got us thinking," says Karina Rothoff Brix and continues:
"Maybe it had something to do with our use of language that prevented the women from coming to us. Maybe it had something do with the colors we used?"
Karina Rothoff Brix explains that the Copenhagen School of Entrepreneurship changed the colors on the website from dark blue and black, to softer colors. And instead of using hardcore business terminology, they talked about societal impact and responsibility.
"And so, the RISE program came into being, and is part of a larger EU project called 'Start-up in Practice'. It encourages more students to become interns in their own practice, and investigates what puts people off from taking the leap to becoming an entrepreneur," says Karina Rothoff Brix.
And apparently, both internal and external barriers are hindering women in particular from becoming entrepreneurs.
Like an obstacle race  
Karina Rothoff Brix lists four challenges that female entrepreneurs face as entrepreneurs.
"First of all, the terminology is tough. Everything ends with –tech. Edutech, fintech, givertech. When the media talks about entrepreneurship is often in the terms of "tech", and that's not necessarily appealing to women," she says and continues:
"And then we don't have enough young, female role models that other women can identify with. The few we have, simply can't cater to everyone who's interested."
It's about time female entrepreneurs take the lead and are heard

Karina Rothoff Brix
When women decide that they want to take the entrepreneurial path, they have to prepare for quite a walk. Especially when it comes to securing funding.
"Our investors are mainly men. And they like hard terminology. Fast growth and tech. They're not so interested in funding 'soft' companies. And this makes it difficult for women. But not impossible," says Karina Rothoff Brix and gives an example:
"Roccamore makes comfortable high heels. And the CEO, Frederikke Schmidt spent years drinking coffee with investors, who didn't get the idea. But by being persistent and standing your ground, you can succeed."
However, it's not just external barriers that determine whether women can become entrepreneurs or not.
"We are perfectionists. Some women don't dare to speak up or present their idea unless they know everything, and it's all 100 percent perfect. It's in the genes. And it's more profound in women. But when you're an entrepreneur you can't have everything under control all the time," she says
Take the lead  
The deadline for applying to the program is March 4, and Karina Rothoff Brix hopes that the program will not only lead to more women becoming entrepreneurs in the future, but that the program leads to greater knowledge about how to help and encourage women to take the leap.
"I hope that this will become an eye opener for people who help entrepreneurs, as they'll see the challenges that women have in particular. And then we can come up with initiatives and create programs to help them get better at attracting more," she says and adds:
"It's about time female entrepreneurs take the lead and are heard."
The first program runs from April to May, and the knowledge generated will be shared widely with interested parties.