I want to buy my worn-out CBS computer and got a no – so what happens now?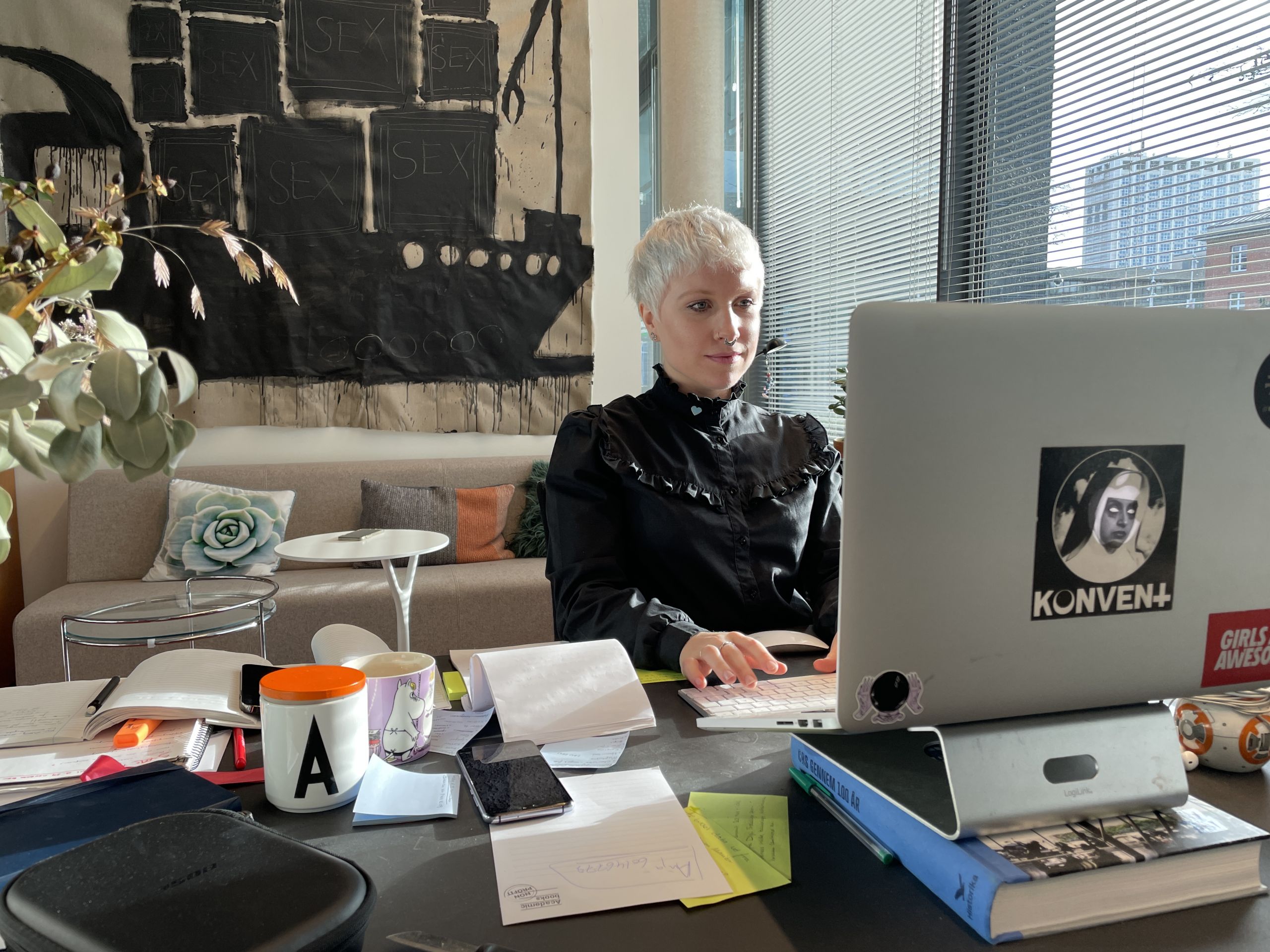 Every year, the number of electronic devices used increases by 2.5 billion tons, and according to the European Parliament, very little of it is recycled. What does CBS do to reduce and recycle its electronic waste? CBS WIRE asked the Head of IT Support.
On January 16, my MacBook Pro turns five. The battery is not as sturdy as it used to be, and I have to restart it more often because it cannot handle 18 open tabs, while Word, Photoshop, Spotify and a PDF reader are running. Understandably, some would say.
Generally, I do not mind that my computer is slower than it used to be. It gets the job done, but maybe I should soon consider getting a new one.
So, if I get a new one, I have a spare computer that runs pretty well. But what will happen to it? And can I buy it for private use?
Jeppe Udklit Svendsen, Head of IT Support at CBS, is the one to talk to about IT at CBS, and he explains that I am not the first one to ask whether it is possible to buy CBS' worn-out electronic devices.
"It is a reoccurring question, and the short answer is no," he says, when I meet him in his office.
What the 'no' covers is 'bureaucracy' and 'administration', meaning that it is not impossible to buy back your computer.
Kristian Kirkegaard Kornum, Head of Procurement at CBS, explains that selling equipment to employees falls under the consumer protection regulation. This means that CBS is responsible for the two-year guarantee period, which is impossible for CBS to administer, as there could be several thousand pieces of equipment under guarantee at any given time.
He explains that in general, CBS has decided that the administration related to reselling is not a viable solution. The equipment can, however, be bought from the reseller at market price.
BuyBackIT takes care of CBS' used electronic equipment
When I look at and work with my computer, I feel like it is too good to just be thrown out.
According to the Danish science media, Videnskab.dk, the number of electronic devices increases by 2.5 billion tons every year. In 2019 alone, the amount of so-called e-waste generated was 53.6 billion tons. This is the equivalent to the weight of 350 cruise ships.
This makes e-waste the fastest growing waste stream in the EU, and less than 40 percent is recycled, according to the European Parliament.
So, what will happen to my old MacBook Pro when I eventually hand it over to CBS?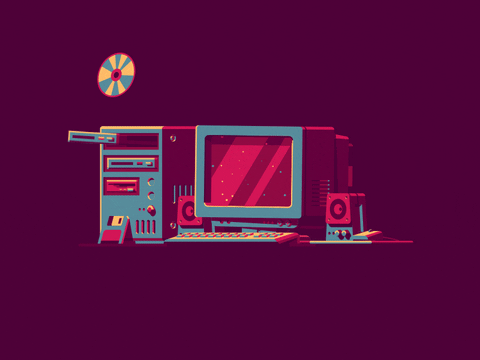 Jeppe Udklit Svendsen explains that the individual departments and units own the computers, phones and tablets, which means that some of the old devices might be circulating and reused internally before ending up at the IT department when they are worn out.
The IT experts take a thorough look at the computers, phones and tablets they receive to see if they can be lent out internally at CBS. If not, they are collected by the company BuyBackIT.
Approximately 100 to 150 computers and 40 phones and tablets are collected by BuyBackIT a year, according to Jeppe Udklit Svendsen.
"BuyBackIT makes sure that all the data is wiped from the computers, phones and tablets and sets them to factory settings," he says and notes that phones more often circulate among CBS employees before being bought by BuyBackIT.
At BuyBackIT, Geo Bjerregaard, the CEO, explains that they resell the computers that are still functioning to companies that base their business on reselling used computers, like BlueCity. They also change batteries, update hard discs, and make small repairs to ensure the devices last longer.
"About 80 percent of the CO2 emitted from an electronic device is emitted during production. So naturally, the longer you use the device the better," he says.
However, sometimes the devices they receive are not fit for reselling. Maybe the screen has been shattered or it has been in contact with a cup of coffee or half a liter of coca cola.
"One of our employees will then disassemble the device and we sell any parts we can. The rest then goes to a recycling center," he explains.
A change on the horizon
Let us say that I love my computer so much that I really do not want to have a new one, but just want a battery change. Is that possible at CBS?
"A lot of the new computers are designed in a way that makes replacing the battery a costly affair," says Jeppe Udklit Svendsen and continues:
"But it's not impossible. Though often when we explain the cost and hours that go into changing the battery, people would rather just have a new computer. Moreover, after five years or so, it can be difficult to install the latest software updates that make sure the programs run smoothly. But in a dream world, people would have their computers for six or seven years because they would be easier to repair."
Change is on the horizon, and the demand for sustainable electronic is only likely to grow

Jeppe Udklit Svendsen
And maybe that dream world of Jeppe Udklit Svendsen's is not so dreamy after all.
He explains that the circular economy for computers has started to pop up here and there, and he hopes it will push the major players in the field to aim for more reuse and recycling. But as it is right now, CBS is too small to make demands on suppliers.
"Change is on the horizon, and the demand for sustainable electronic is only likely to grow. Something which would make a big difference is if the electronic industry were to set some standards for sustainability, recycling and reuse, and based on those, CBS and others can make demands," he says.
"I would love to have a clear agenda to operate from"
At CBS, employees are asked to hand back old computers, tablets and phones when not in use anymore. However, this does not always happen. I know this myself, as I have a three-year-old iPhone X that I still need to hand back.
"Departments can ask IT to go through all their IT equipment. We then take away any worn-out devices and make sure they are recycled. What we sometimes see, however, is that people have their old devices in drawers and bookcases, and those devices might as well have been used internally for lending or have been resold. But if it's five years old or more it's typically not much use," says Jeppe Udklit Svendsen.
In CBS' Campus Sustainability Profile from 2018, it states that CBS is to implement an item exchange system to limit new purchases.
Jeppe Udklit Svendsen says he has not heard about this system, but he says it would be manageable to set up a list of all computers, tablets and phones available for reuse in the organization.
"We have a similar system for furniture, so it's not unrealistic to set up a list like this," he says and calls for a clearer agenda in the field.
"I would love if we had a clear agenda to operate from. Right now, there are no set goals for the IT area. The more specific goals about sustainability and the green transition have revolved a lot around our buildings, understandably," he says and continues:
"It could be interesting to thoroughly analyze the energy and CO2 footprint for CBS' IT and electronic devices. Only then would we know whether bigger actions will be suitable and have an impact."
So, this is it. I am not going to take home my MacBook Pro covered in witch-themed stickers. However, knowing that it will most likely end up in the hands of someone else who can use it for a couple more years is a comforting thought.