CBS copes with coronavirus: Niamh will be working at Harvard, but from her apartment in Copenhagen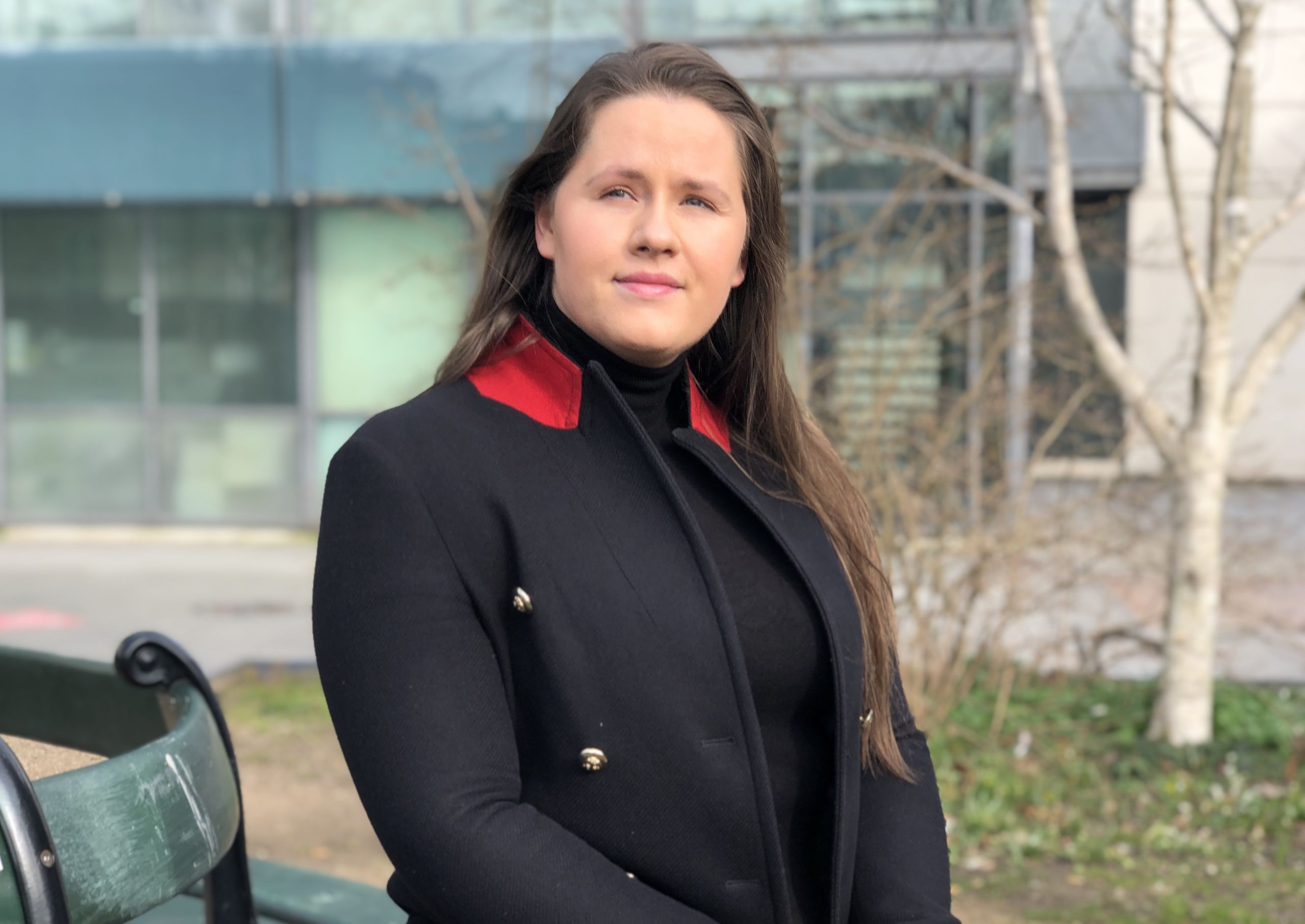 A dream had come true for CBS student Niamh Higgins. She was accepted for a unique three-month internship at Harvard University starting in late March. That was until coronavirus closed the borders here and in the U.S. Now, she will do the internship from Copenhagen. "You learn how to make lemonade out of lemons."
To Niamh Higgins, Bioentrepreneurship student at CBS, the outbreak of coronavirus seemed far away. China, Italy. Places she was not planning on visiting. It probably would not be a problem, and it certainly would not come between her and her plans to leave for Boston on March 22 and begin a unique internship position at Harvard University.
"On March 10, I received an email from my supervisor at Harvard, who informed me that they were starting to ban all international staff travel. I was shocked and upset. Would this mean my dream job would fall through? I looked up whether I could still travel to the U.S. from Denmark, and briefly but seriously considered leaving and getting in the next flight," says Niamh Higgins, who is originally from Ireland but is studying for the second year of her MSc in Business Administration and Bioentrepreneurship at CBS.
Niamh Higgins' "dream job" at the Wyss Institute for Biologically Inspired Engineering is to join a business development project focusing on evaluating the commercial potential of a new technology platform developed at the institute from Dr. George Church's lab.
"I will work with both inventors of this technology and the business development team and will have the opportunity to use both my scientific and business skillsets," she explains.
But after a talk with Harvard University, it became clear that the situation was more serious than first anticipated.
"I talked to my dad about leaving for Boston. This is on my bucket list, and I really want to learn what makes scientific innovations so brilliant there. I guess you could say that my ambitious side took over as I began thinking if there was a way around this. But I realized there isn't really a responsible way around and I should stay in Denmark. And when Trump banned all flights from Europe, the decision was made for me," she says on the phone from her apartment in Copenhagen, from where she will be doing as much of the internship as she can, until further notice.
Silver linings
Usually, students studying for an MSc in Business Administration and Bioentrepreneurship do internships at one of the major pharma or biotech companies in Denmark, including Novo Nordisk, Novozymes, Agilent and Leo Pharma. But when Niamh started her studies in the fall last year, she already had her mind set on an internship outside Denmark's borders.
"I had contacts in Boston and was determined to make it happen. And luckily, the staff at the Wyss Institute liked me and my background and everything was settled just a month ago. So it was a race to get VISAs approved with no guarantee of success," she says and explains that this year, her program allowed students to create an alternative thesis project if they weren't matched up with a partner company.
"So I was pretty lucky that CBS allowed me to pursue Boston this time," she says.
Niamh Higgins was more than ready to leave Denmark. She had already half packed her bags when it became clear that the trip was off. So what then?
In collaboration with the Wyss Institute and her new colleagues there, she can do parts of the internship remotely.
"If the situation improves in a couple of months, I can join them and get the full experience, but for now, I'm just happy that I can do something from Copenhagen. And I will learn alot, I'm sure. You learn how to make lemonade out of lemons in a situation like this," she says.
In fact, Niamh Higgins sees several redeeming features evolving from this unusual situation.
"I think it shows how adaptable we are, and that you shouldn't underestimate what can be done remotely. I believe we can accomplish more than we might initially think. In that way, it may be easier to outperform the expectations set, and that's my attitude right now. To think positively and just treat it like a challenge. Also, we can have meetings with our bosses in pyjamas. It's the tiny silver linings that are important here," she says.