Exchange student: I became a culture nerd in Barcelona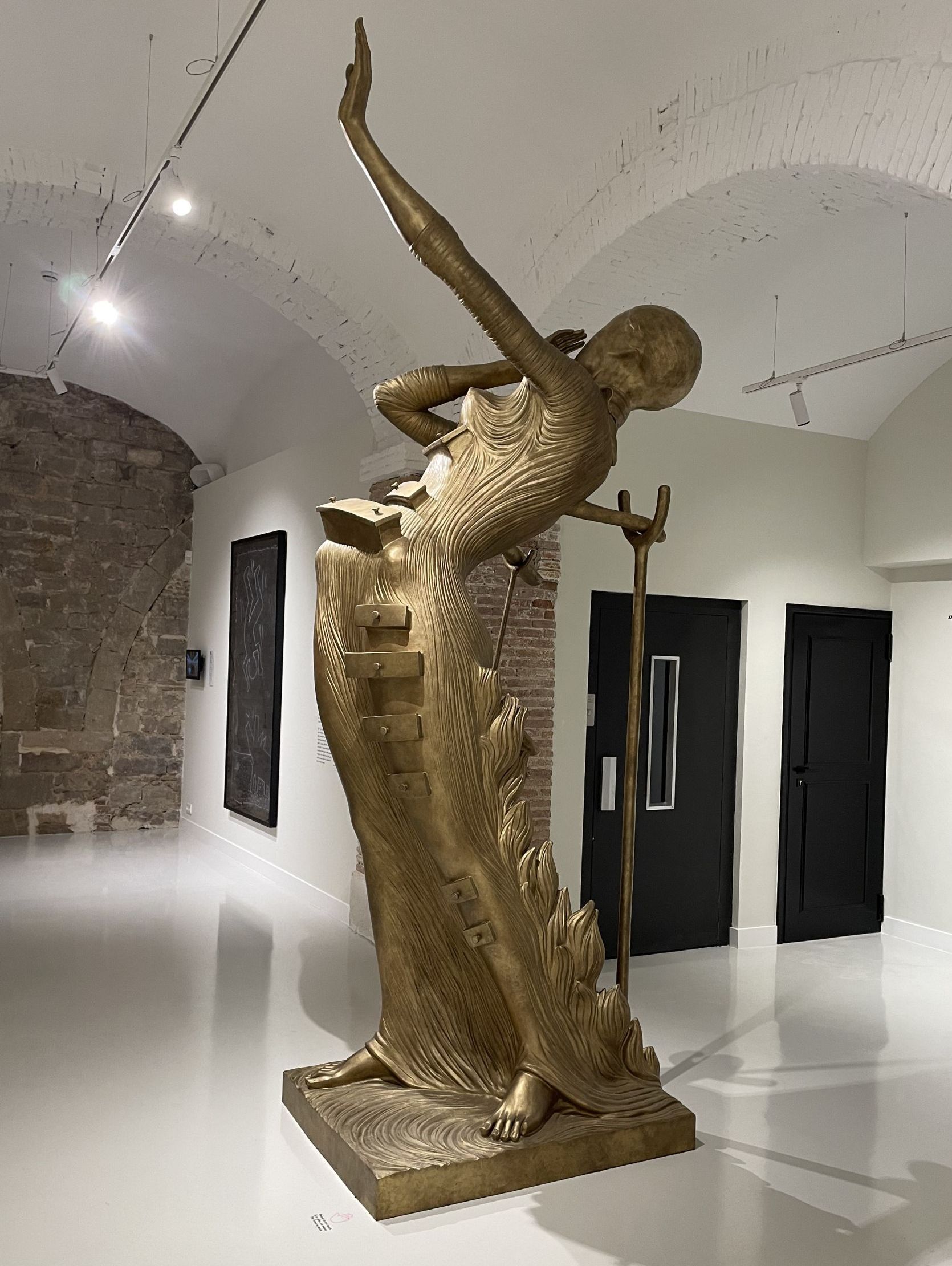 In the glorious city of Barcelona, there are plenty of sites to let the cultural indulger inside you go on a complete excursion and flourish!
Being someone who always dreaded going to different cultural scenes, it is rather shocking that I am now one of those saying that culture may serve as a beautiful hug in every instance of life, if we wish. I have visited cultural sites here in Barcelona and felt both over the moon happy and also very sad. Many times, I leave feeling the same way, yet in some way more fulfilled.
Visiting the creations of others, made with the very intention to make you feel something, makes me want to honor the present in my life. Now, we should not get ahead ourselves. I am not the type of cultural indulger who spends a whole day at the national art museum! No, no, no. I am a fast-paced cultural indulger who soaks up intense feelings and also takes selfies with the art! Ha-ha. What type of cultural indulger are you?
If you have yet to find out, I am hoping these tips will help you along that path, if you wish to explore it!
Moco Museum
"We want the world so enlightened, that peace and unity is inevitable. We represent the voice of the street and we trust in art as the amazing vehicle to help us get there." – Kim and Lionel Logchies, founders of Moco Museum.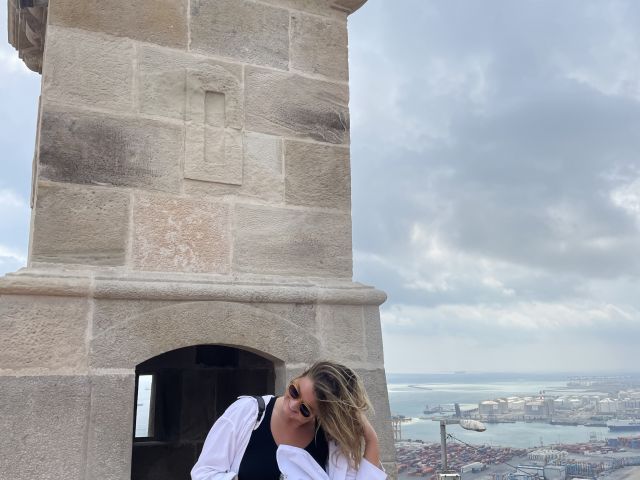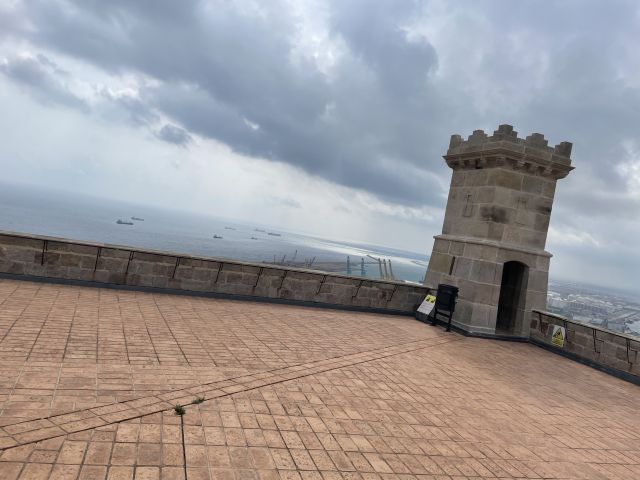 Castle de Montjuïc
The Montjuïc castle is a place to visit if you wish to see and pay homage to a building that has defended Barcelona from being attacked and bombarded at various times in history. At this historical site, you can also appreciate the stunning views of Barcelona during a cable-car ride on the way up and down. Great views over the port, coastline and the Mediterranean Sea are also guaranteed.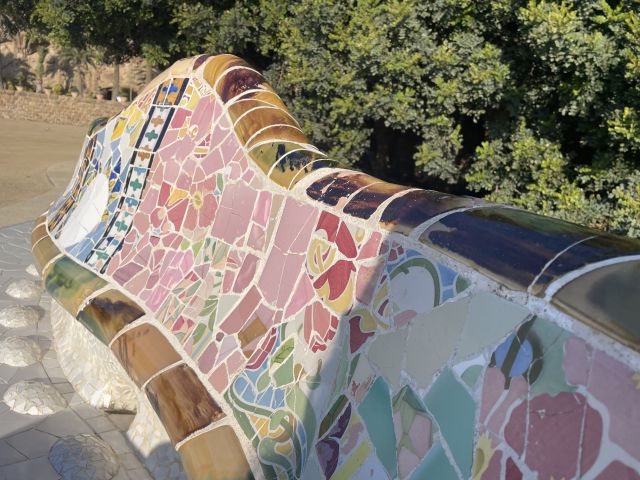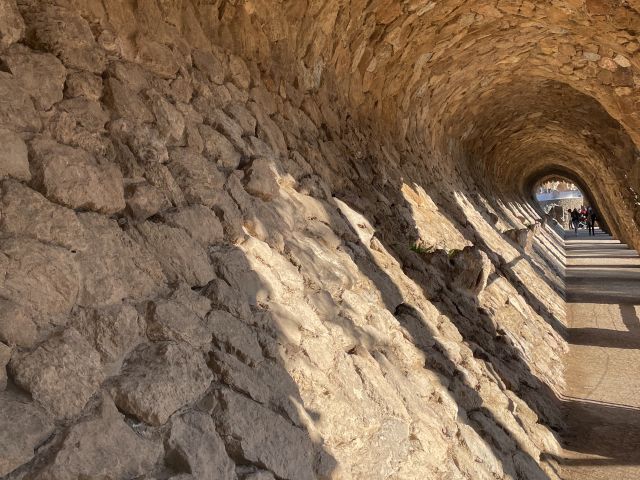 Park Güell
One of Sir Gaudi's finest creations! Take a stroll through fantasy land and bask in the architectural magnificence of Park Güell. But be aware of the flashing lights! The human species seems to be more interested in its own look together with Gaudi's creation than experiencing the historical place itself. I include myself in this observation, as I place my phone back in my bag.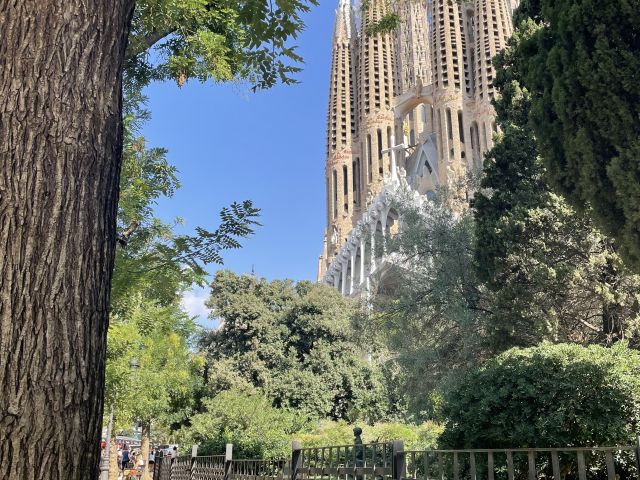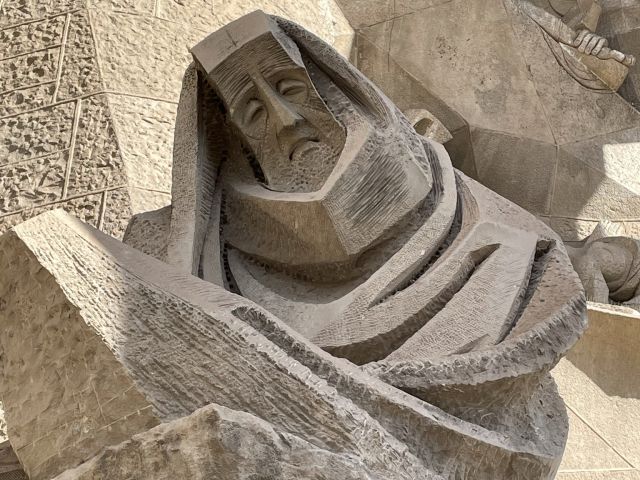 La Sagrada Familia
As mind-boggling as it is, it has come to realize that the beauty of La Sagrada Familia is not for everyone. Some say that her perceived flaws, reconstruction material left upon her top and surface is detrimental to her beauty. I disagree but would say that her exterior is more mesmerizing than her interior. Perhaps, if I got to enjoy her in private, away from the huge crowds, that feeling would change to the opposite.
The Bunkers
The Bunkers is a stunning place with a youthful vibe! That is also why, if you are looking for peace and quiet, I would recommend finding a nice place on the way there to savor the sunset with wine and a picnic! With that said, enjoying the views from the highest point of the bunkers is in many ways a winning situation, for sure. If you want to enjoy them in private – go in the morning. But if you want to party, the Bunkers is at your service every night of the week!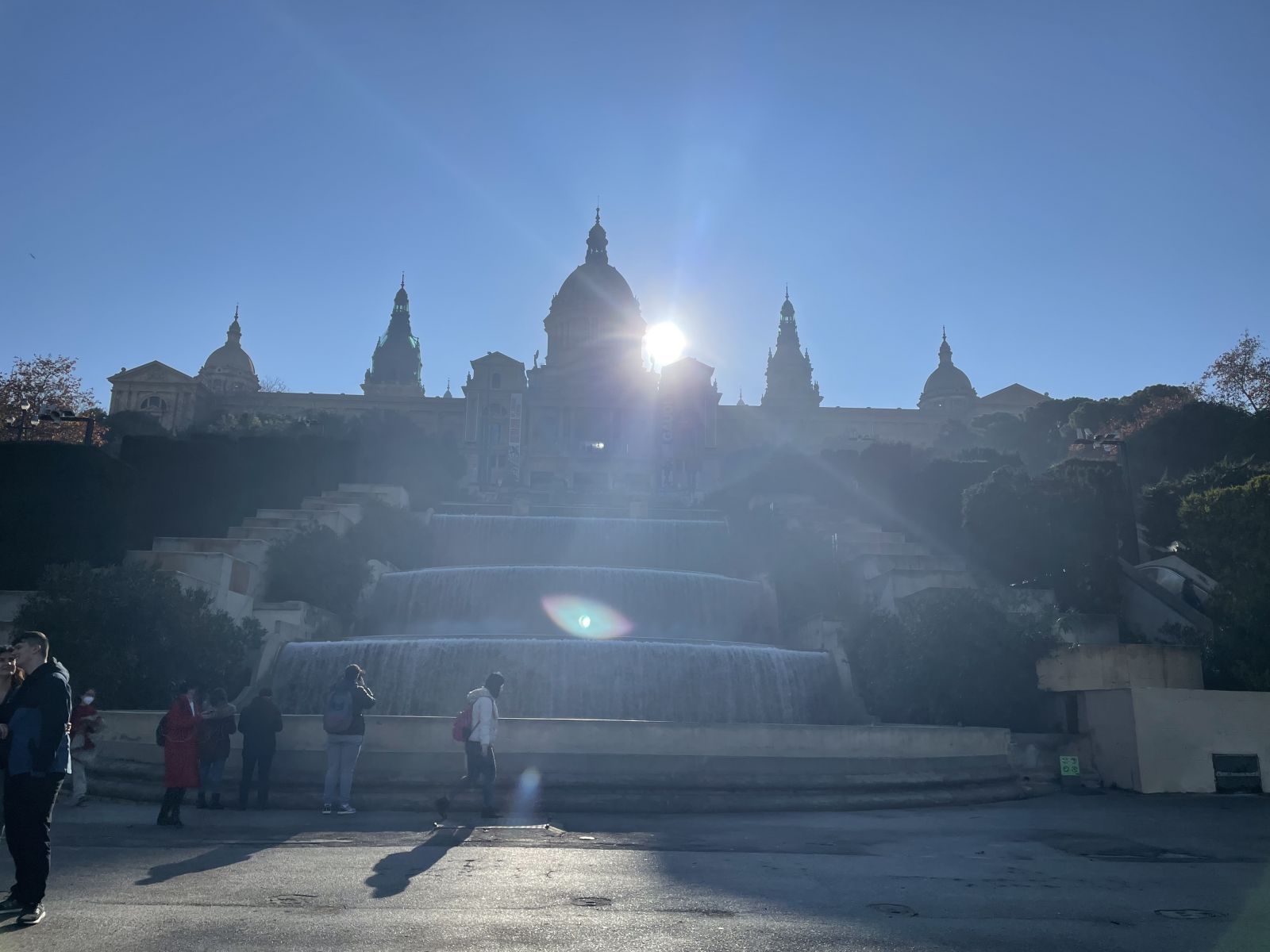 National Museum of Catalunya
Dare I say that the facade and other elements that embrace you on the walk up to this historical venue are more breathtaking than the museum itself? The way the sun hits Placa de Espanya and the beauty that is built around the National Museum makes me understand why Gaudi would have wanted his art collection to be featured here specifically! For a price of €14, you can enjoy the experience of the full range of temporary and standard exhibitions. And I definitely recommend a relaxing coffee break at the café in the stunning oval hall.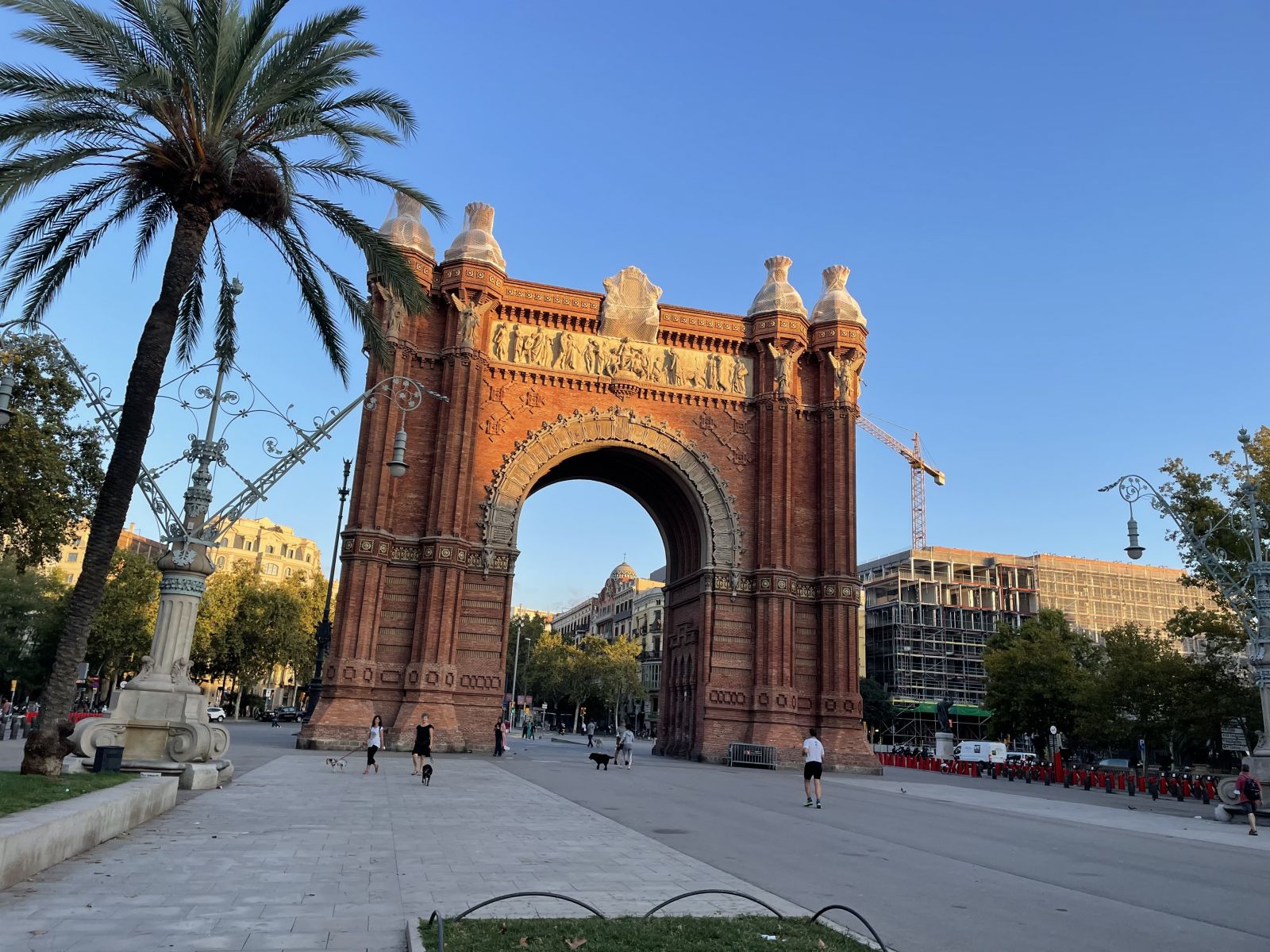 Arc de Triomf
A perfect example of that true radiant inside-out beauty never fades. Although passing by hundreds of times, in the sunlight and the dark, I still at times find myself mesmerized, slowing down my steps or stopping, just to have one more look. Ha-ha! A favorite activity of mine is to sit on one of the brick benches along the Arc de Triomf, look at all the dogs walking by and imagine their appearance and aura if they had been born in human form! This brings me more joy than some would deem normal.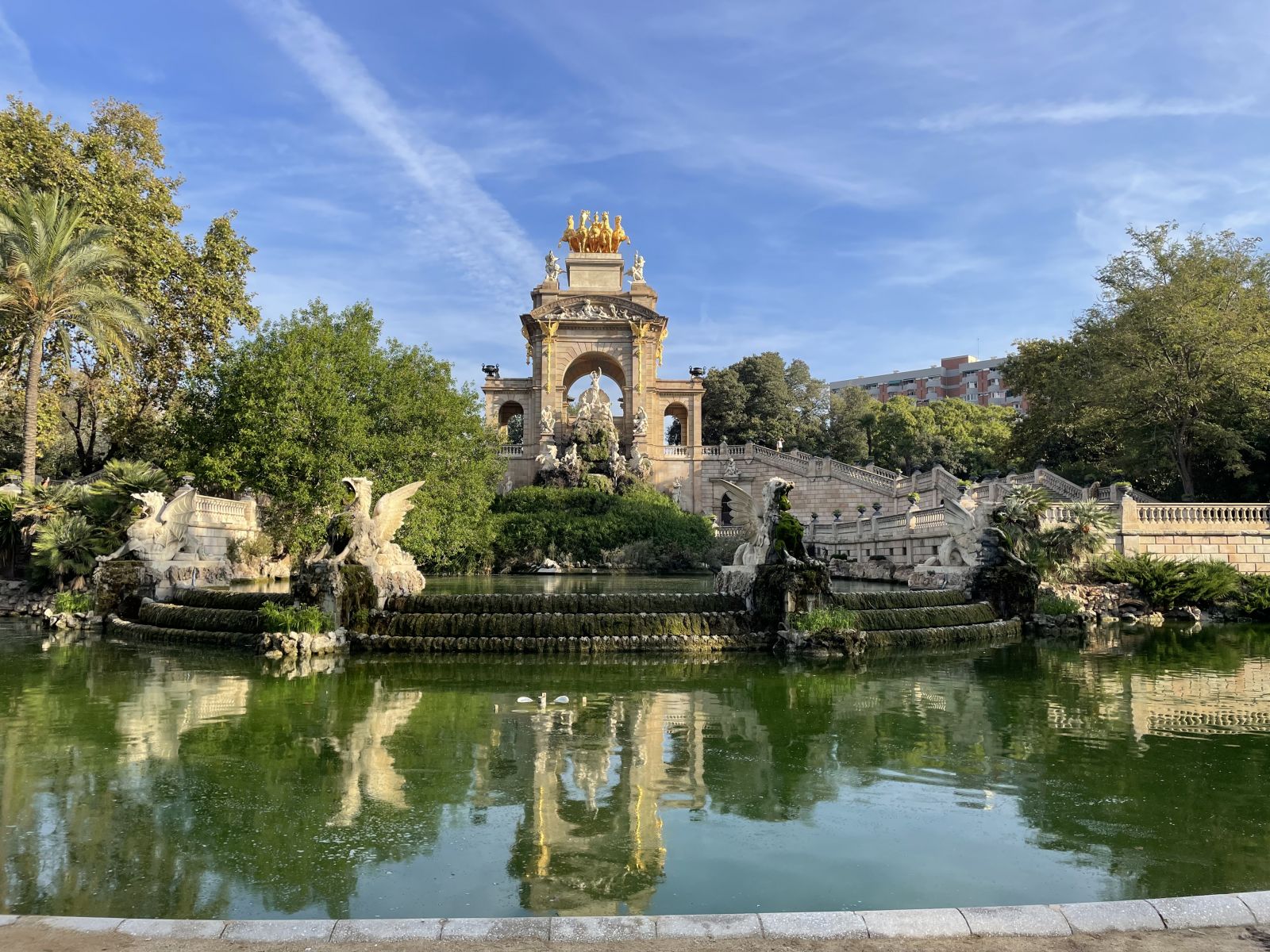 Parc de La Ciutadella
And finally, enjoying a stroll through Parc de la Ciutadella is a tip that I have shared before but I really appreciate places that are extremely beautiful and where admission is completely free. In the middle of the park, next to the famous fountain, you will find a small café, in case you fancy a tasty snack or a coffee after or before your Ciutadella experience.