Do you love food? Must Eat Places in Barcelona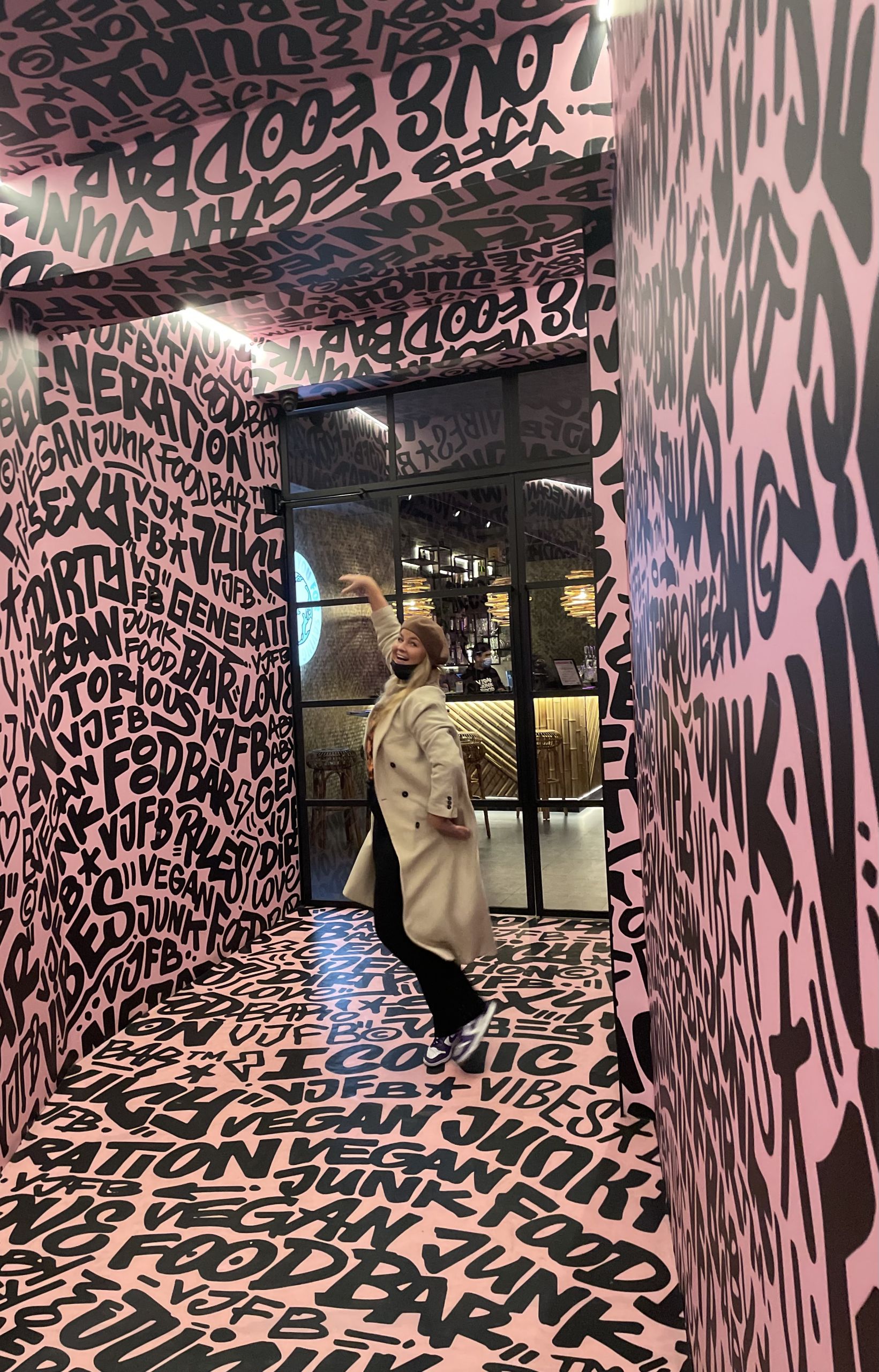 I am an avid lover of trying out places to eat. There is something about when the deliciousness matches the setting, the setting matches the company, the senses are stimulated in the present moment and booom, there, right here, we are living!
I have found some glorious places here in Barcelona to enjoy food, enjoy your company and enjoy yourself. Whether you are in the mood for spectacular tapas, pancake brunch, vegan junk food, sexy sushi or the best ceviche in town, I have got you covered! Vamos a la restaurante! Mi amor.
Cremat11
Cremat11, this place has the best and also most beautiful pancakes in town! It is situated near Arc de Triomf and thereby the perfect post indulge-enjoyment after visiting the magnifique historical building. The vegan breakfast is also delicious and between the different flavors of lemonade, the mint one has to be the one making it to the top of my list! Slurp.
Sensi Tapas
There are not many places that offer truffle pasta as a tapas dish. When I get to enjoy one of my favorite dishes together with other ones, I thank both the moon and the stars!
Unfortunately, the photo doesn't do the truffle deliciousness justice! But I deeply encourage you to try it, especially in the ambiance of the pumpkin burrata, Thai mussels and a bottle of white wine.
Robata
All you sushi lovers can thank me later! This sexy and high-quality well-priced sushi place is situated near the famous Passeig de Garcia. The food looks effortless, beautiful and the setting is attractive and cozy. My friend Paula and I enjoyed two amazing friend dates here! An amazing place if you wish to show some extra romantic appreciation to your partner, or perhaps, just to yourself!
FlaxandKale
This plant-based and other-healthy-alternative restaurant chain hasn't made itself a name in Barcelona without good reason! I mean, the pictures speak for themselves! Our favorites were definitely the vegan pork tacos. I love the location close to the 'Universita' metro station, especially during the day, when you can bask in the sun whilst enjoying a matcha latte with the perfect frothy foam. Is it the color or the grassy taste that becomes increasingly addictive? Perhaps I will never know.
Ceviche 103
This is for all the ceviche lovers or those who love to indulge in Peruvian cuisine or perhaps just wish to try it out. I have had quite a lot of ceviche in my life, but this one is the best I recall. The palm heart fries are also super delicious with a consistency a bit firmer than the original ones. The 'arroz con mariscos was absolutely *chef's kiss* magnifique!
Vegan JunkFoodBar
Vegan junkfoodbar is truly a dope place with a dope setting. The entrance to the restaurant and the interior is 'vibe-hysterical' yet exudes a calm ambience all at once. We tried the daddy burger, truffle fries, vegan prawn salad and the quesadillas. I recommend them all, and perhaps some more! Haha. We left completely satisfied and very full. I wish you the same experience.
Botafumeiro
With my dad being an avid lover of seafood, of course, he requested a visit to the best one in Barcelona when he was in town. All I have to say is WOW, this was a whole experience! It feels like dining on a ship or like you have been taken back in time to a previous historical space, perhaps during the Renaissance period! I have never visited a restaurant that oozes so much identity.
I requested a lobster pasta even though it was not to be found on the menu and the lovely manager responded – "here, everything is possible". She then served the most extravagant, delicious and enormous pasta dish I have ever laid my eyes on in this lifetime. The bill arrived and the pasta costed 116 euros. Unfortunately, for the sake of our wallets, I will have to say that it was completely worth it.
Elsa Y Fred
Stunning place for savory brunch lovers! The patatas bravas here are some of the best in town, and upon entry, you just want to completely sink into a comfortable chair and people watch in the warm atmosphere. The burrata was also delicious and the tuna tartare just as pleasing for the tastebuds as it was for the eyes.
Pizzeria Eden
Best pizza in town! Can I hear an amen? You may debate for a shared first place but that's where it will end. This lovely, cozy restaurant is situated near the stunning La Sagrada Familia, thereby perfect for visiting after laying your eyes on, what I would call, one of the most stunning buildings ever placed upon this earth! I am excited to try out more of their dishes! If you make it there before me, let me know which one to pick next!