Where to go secondhand shopping in Barcelona
I love secondhand shopping! A quite newly found trait of mine that is definitely getting its chance to flourish here in the fantastic city of Barcelona!
It's fair to the environment but also an innovative and fun way to explore yourself through your style with pieces that feel unique and carry a story. Sometimes I pick up and hold a piece in my hand and I sense "uh that's energy I don't want to take home with me". But that feeling also goes the other way around when I pick up a flowery shoulder-pad blouse which some amazing grandma wore, and I sense "yes that is the energy I want in my life!" and stroll out feeling closer to my inner old lady.
Most of the stores I am recommending are all part of a chain! But in this piece, I am mentioning my favorite locations. Buckle up buttercup! Let's go find some amazing vintage pieces.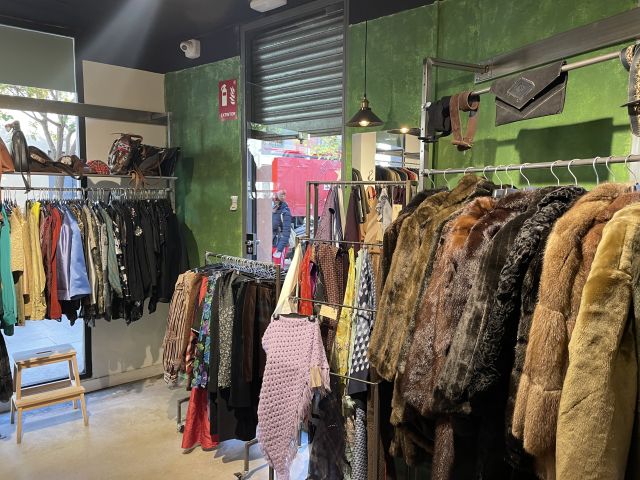 Humana
The love and glory of secondhand in Barcelona depends on the type of vibe you are looking for, of course! There are two Humana stores located next to each other at Avinguda de Francesc Cambó, one offering slightly cheaper prices and one a bit steeper. What is truly FANTASTIC about this chain is that they, around every six weeks or so, have a clear out and you can buy pieces for 1 euro per garment. I bought two blazers and, at the checkout, I felt like I was conducting a robbery! I love the concept because it means that no one has to go without clothes as the weather is getting colder. We support that!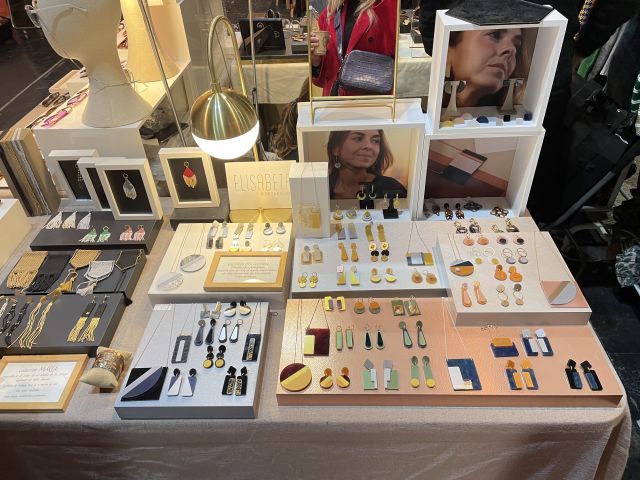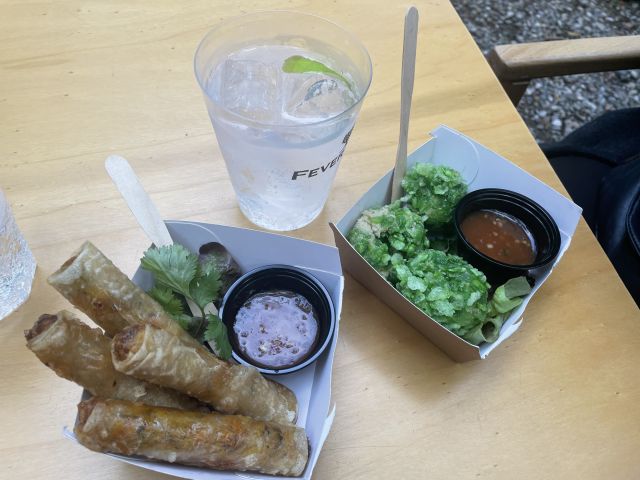 Palo Market
This combined vintage clothing and food market left me astonished. With about 15 different food trucks offering varying delicious cuisines, you will have to come many times to be able to enjoy them all. We had Vietnamese rolls, Mexican tacos and the best Mochis I have every tried. In between the food enjoyment, you can go and check out all the unique individual sellers of second-hand clothing and other pieces. Also, why have I never tried Aperol Spritz before? The color is so gorgeous! This market is open on the first weekend of every month and is, truly, such a vibe!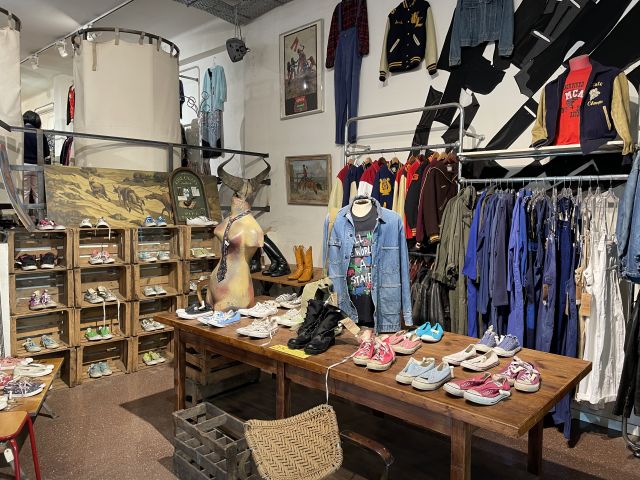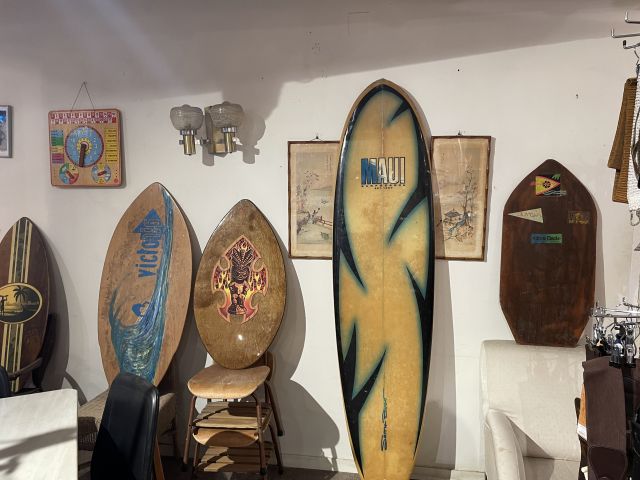 Holala Vintage
Crazy, cool, chic – Holala is that you? Yes, it's that mixture. Check it out and I am sure you will agree. The location at Carrer de la Valdonzella offers a huge selection and is thereby my favorite. Holala blesses us with a lot of unique pieces. I love the patchwork jacket! So stunning. I think my soul is calling for me to go back and buy it.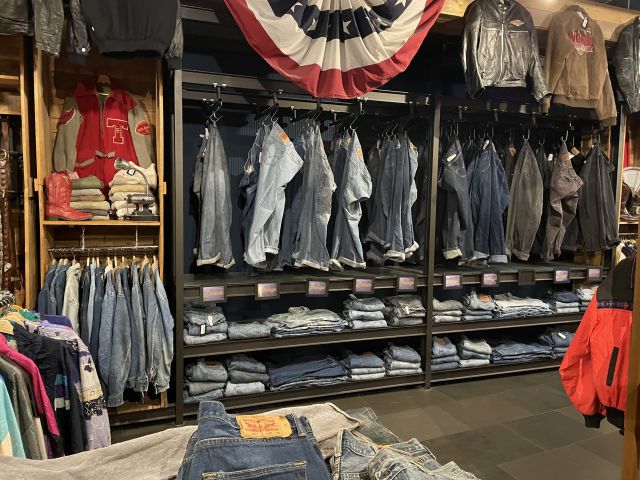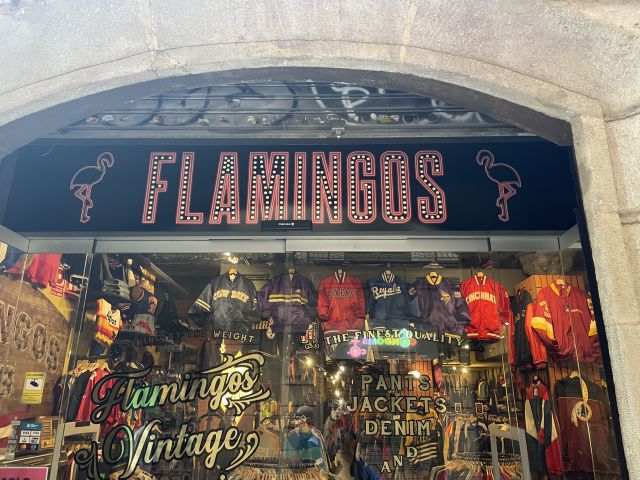 Flamingos Vintage  
FlamingoFlamingoooo, a place particularly amazing for its vintage denim selection! Getting a pair in rigid denim and enjoying the sexiness of that fabric but with the pleasure of them already being worn in, that is a calling in life for all of us! If you are a lover of varsity jackets and cool sporty pieces, Flamingo vintage is a place to go and enjoy! Situated at Career de la Portaferrissa.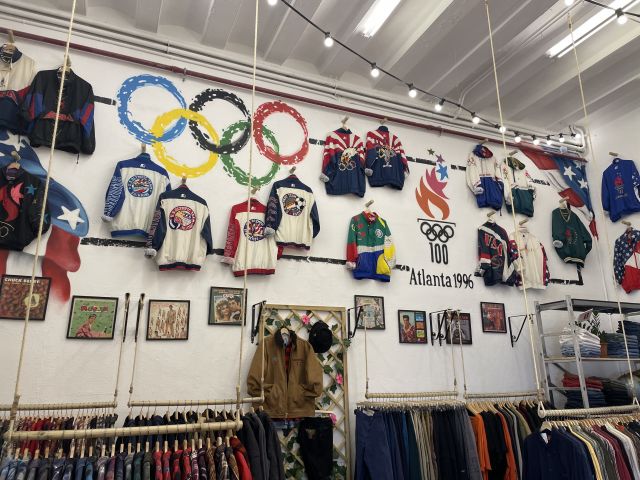 Mahalo Vintage
À la Let´s go to Hawaii but make it vintage! This place is funkier than funky, offering two floors of funkiness. If you are wishing to fulfill your Hawaii-shirt purchase dream, Mahalo vintage has definitely got your back in this aspiration too!