Entrepreneurship event at CBS is bigger than ever – the Swedes are coming too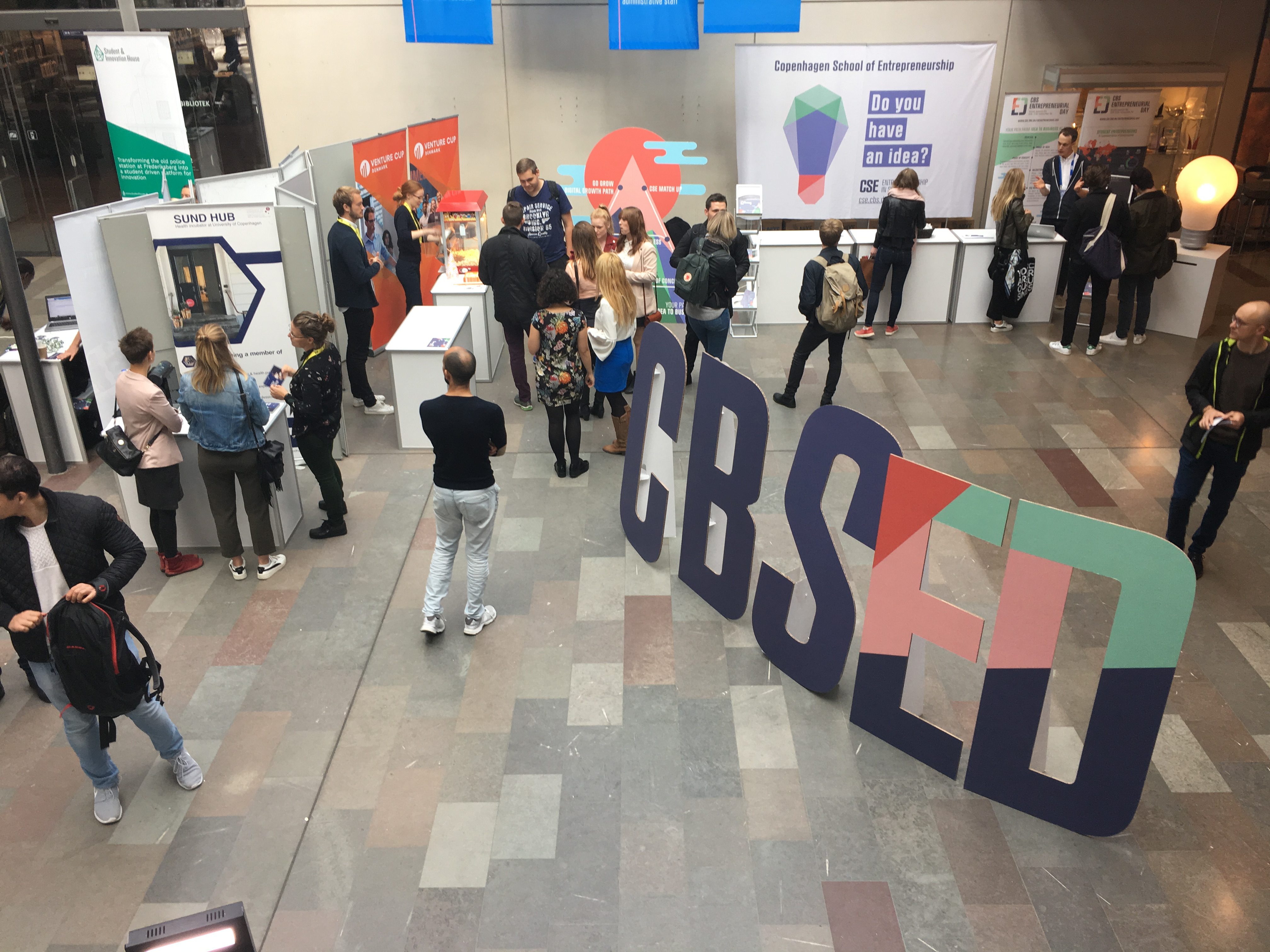 For the fourth time, CBS Entrepreneurial Day takes over Solbjerg Plads to inspire students to become entrepreneurs – even within fields they know nothing about. This year's theme is 'Change the game' and the event continues to attract more guests from other universities, technical colleges, high schools and even students from neighboring countries.
On September 27, 25 start-ups and 12 speakers take over Solbjerg Plads to show students their products and, first and foremost, to share their experience about what it's like to start up and run a business while studying.
Copenhagen School of Entrepreneurship is organizing the event for the fourth time. The overall purpose was to create the largest student entrepreneurship event for all students interested in entrepreneurship, and now it attracts students from other Danish universities, technical colleges and high schools on Zealand, as well as students from Sweden, explains Sandra Birch, Project Manager of CBS Entrepreneurial Day.
"We fought to make it an open event so that all kinds of students can get a chance to see what they can do in the field of entrepreneurship," she says and continues:
"Here they can get the honest truth from student entrepreneurs about how they, for example, juggle studies and business. The visiting students can read books about that, yes, but it's better to get the story from practitioners and get inspired to innovate markets that have not yet been innovated," she says.
If you have an innovative mindset, there's definitely a place for you out there

Sandra Birch
Very experienced CEOs from big companies and start-ups are usually invited as speakers at CBS Entrepreneurial Day, but this year is a little different, Sandra Birch points out.
"We have chosen to primarily focus on student-driven entrepreneurship and present a mix of young and experienced entrepreneurs. So, instead of having only presentations by speakers who have been in the field for ten years or more, we present speakers who are young and experienced in another way," she says.
Change the game
The theme for this year's CBS Entrepreneurial Day is Change the game. The idea came about when Sandra Birch visited one of the largest entrepreneurship conferences, Slush, in Helsinki. Here, she saw a great variety of entrepreneurs and start-ups which showed that you can be an entrepreneur in many ways, and be a game changer within your own or preferred industry.
"CBS has a reputation of being highly focused on business among non-CBS students. But with CBS Entrepreneurial Day, we want to target different kinds of students from different educational backgrounds, and that requires that we showcase different start-ups with different people behind them. It's not only apps and consultancy services," she says and adds:
"Therefore, we showcase startups that change the game.."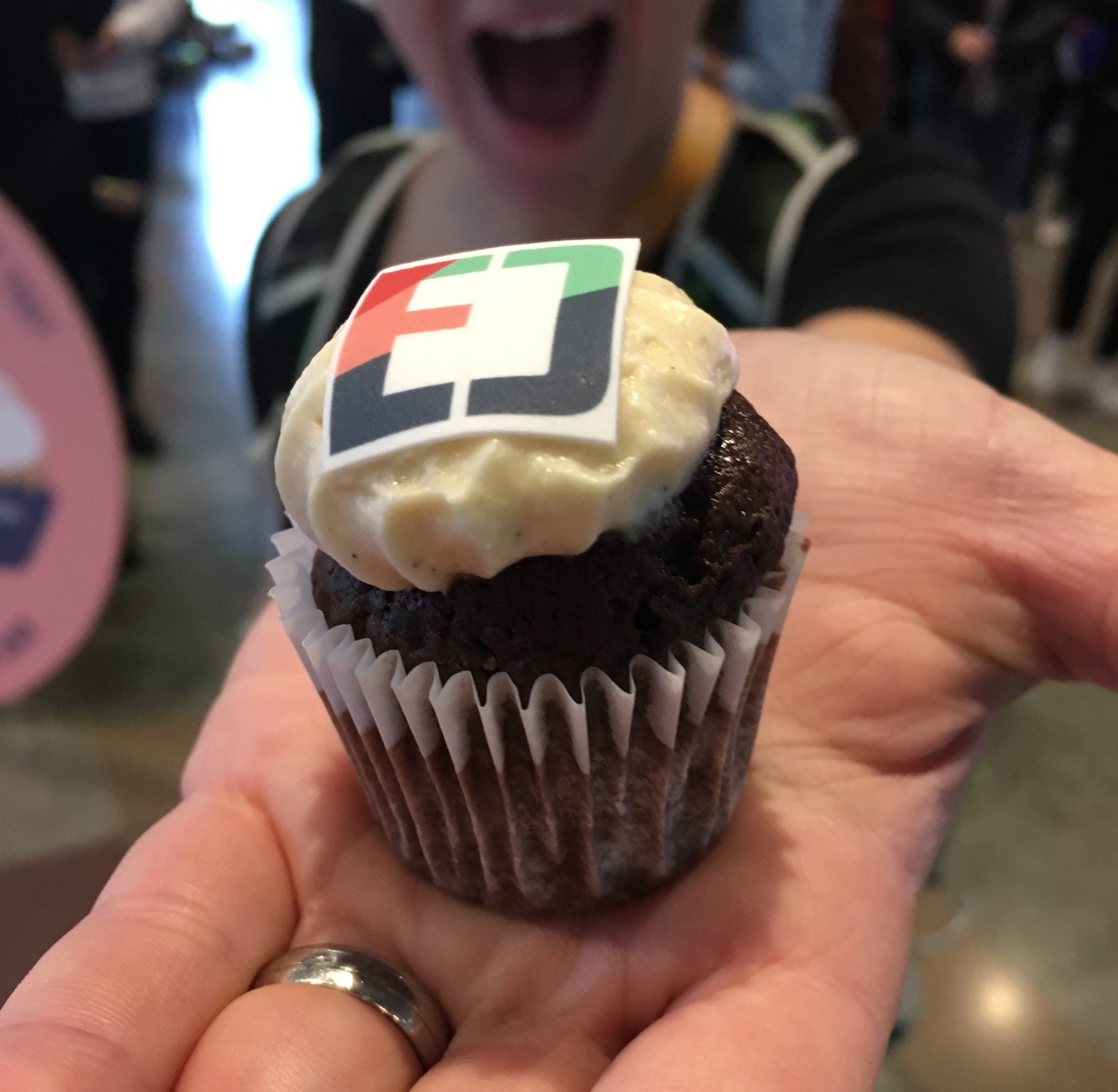 Another aspect of the 'change the game' concept is to show different ways of creating a start-up or becoming an entrepreneur.
Sandra Birch explains that they have start-ups and speakers who have innovated a market they did not have any expertise in.
"To name one, the CSE start-up Blue Lobster connects fishermen directly with fish consumers. The team behind the app didn't know much about fishing, but spend months researching the market. They just saw an opportunity there," says Sandra Birch and gives another example:
"Mattis Curth is the founder of the platform Artland, which connects artists with art buyers. He didn't work within the art industry when he came up with the idea. He just saw a gap in the market while writing his thesis," she says about the speaker.
Another speaker coming to CBS Entrepreneurial Day is CBS alum Nicolai H. Thorsell, Global Innovation Director of ISS, who is participating for quite a different reason. He has not started a business himself, but he has used his innovative mindset to help other businesses to innovate themselves, while working as an "intrapreneur".
"Intrapreneurs can have the same mindset as entrepreneurs, but they are not willing to take the financial risk of starting a business. Nicolai did what he was hired to do by ISS and came up with new products, and now he is the Global Innovation Director," she says and adds:
"We have seen that companies have started to scout for students with innovative mindsets who want to join a company. We just want to show students that if you have an innovative mindset, there's definitely a place for you out there."