Donate your old bike to Ukrainian refugees: "We need as many as we can get"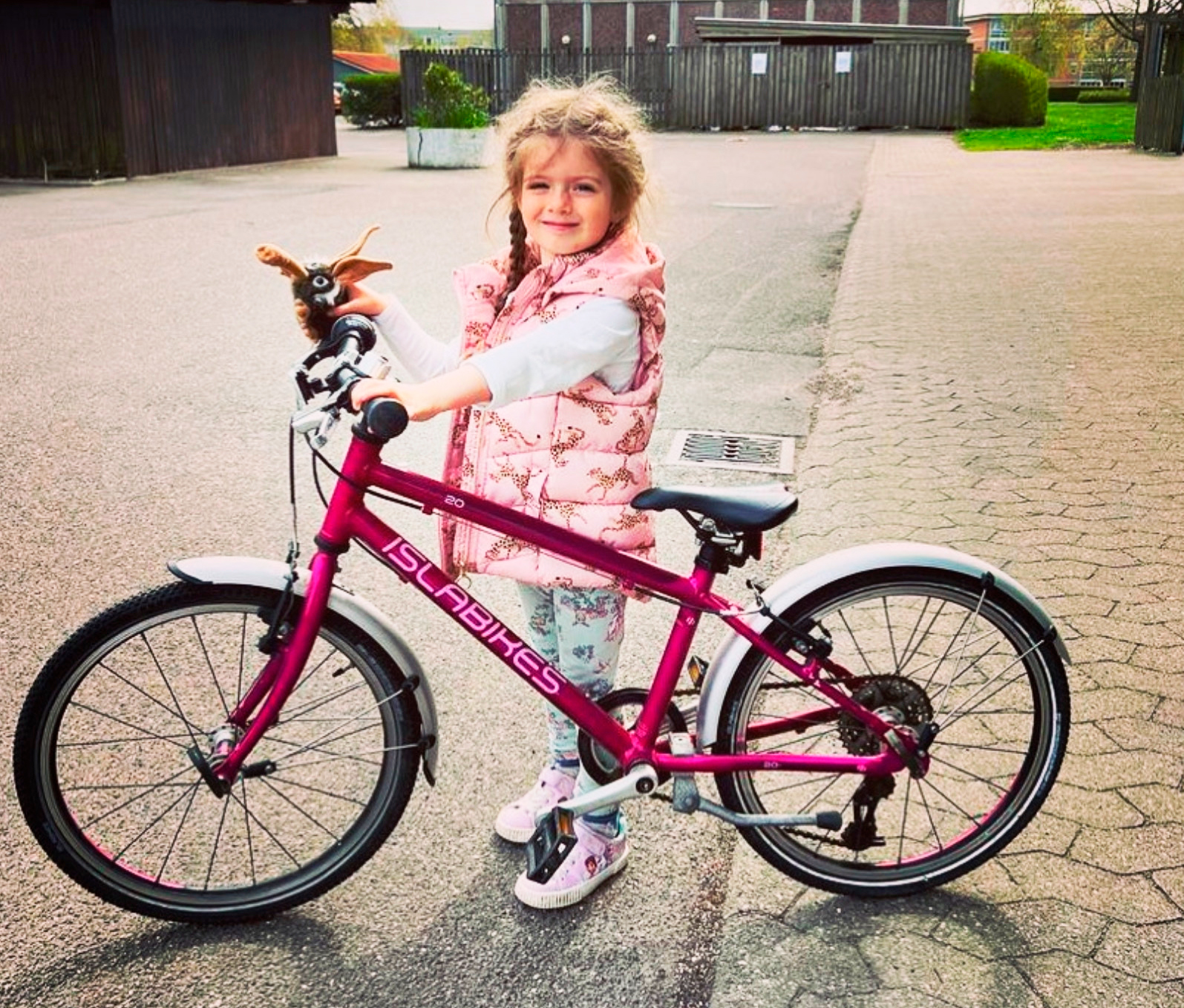 Laurenz Aisenpreis is a CBS student who, in his spare time, helps refugees in Greater Copenhagen to get bikes so that they can leave the house to buy groceries, go to work etc. "We don't have enough bikes for all the requests, so we need as many as we can get," Laurenz says, encouraging everyone to donate their old bikes to a good cause.
Have you also been wondering how to help Ukrainian refugees in their time of need? If the answer is yes, now is the time to act!
A new project co-initiated by Laurenz Aisenpreis, a master's student at both CBS and ITU, means we can all make a difference to refugees in Greater Copenhagen:
"We've started the refugee bicycle club. It's simple really. If you have an old bike or a spare one that you don't use standing in your garage, just deliver it to us and we'll pass it on to one of the many refugees who need a means of transportation to get around the city," Laurenz Aisenpreis explains.
Together with his partners Nick Zoltowski, who works for the United Nations Refugee Agency, and Birger Charles Kjærby, who runs Café Parforce in Klampenborg, he has found an easy way to help refugees get a better start in a new and foreign country.
"Nick and I had thought about how we could help out Ukrainian refugees in their dire situation, and we were browsing on Facebook where Ukrainians who had just arrived in Copenhagen were asking if anyone had any bikes they could borrow. Then we decided to join forces and, thanks to Birger, established a place where refugees can come and get free bikes," Laurenz Aisenpreis says and adds:
"Bikes are flexible and free, which makes them very helpful for refugees without any income. Also, it can be really hard to understand the DSB and DOT apps when you don't speak Danish or English, so bikes are a way of making sure that refugees can get out of the house, buy groceries, and eventually go to work."
How do you deliver and receive bikes?
In Klampenborg – at the train station – Birger Kjærby has opened the doors to an outside area around his Café Parforce where bikes can be handed in, repaired if necessary, and given out to refugees.
"Simply take your old bike to Klampenborg Station, Café Parforce. This really wouldn't have been possible without Birger giving us this space to work from," says Laurenz Aisenpreis.
He also explains how refugees can request bikes through the website refugeebicycleclub.
"My role in the enterprise is to manage our social media channels, for example Facebook, where we promote this website. So please like and share our posts so that we can spread the message of how refugees can get bikes," Laurenz Aisenpreis urges.
Bike shortage
Getting the message out there is particularly important because demand currently exceeds supply, according to Laurenz Aisenpreis.
It makes me really happy to be able to make a small difference to these people

Laurenz Aisenpreis
About 95% of the refugees asking for bikes are women from Ukraine looking for bikes for themselves or their children.
"Therefore, kids and women's bikes are in high demand. Don't hesitate to donate," Laurenz Aisenpreis encourages.
The refugee bicycle club is not directed solely at Ukrainian refugees – all refugees are welcome to apply for a bike on the website, according to the founders.
"It makes me really happy to be able to make a small difference to these people. When we send a mother and her children off with new bikes and see how pleased they are, it makes me want to do this forever," Laurenz Aisenpreis concludes.