Yuliia reunites with her Ukrainian family: "They didn't look as I expected"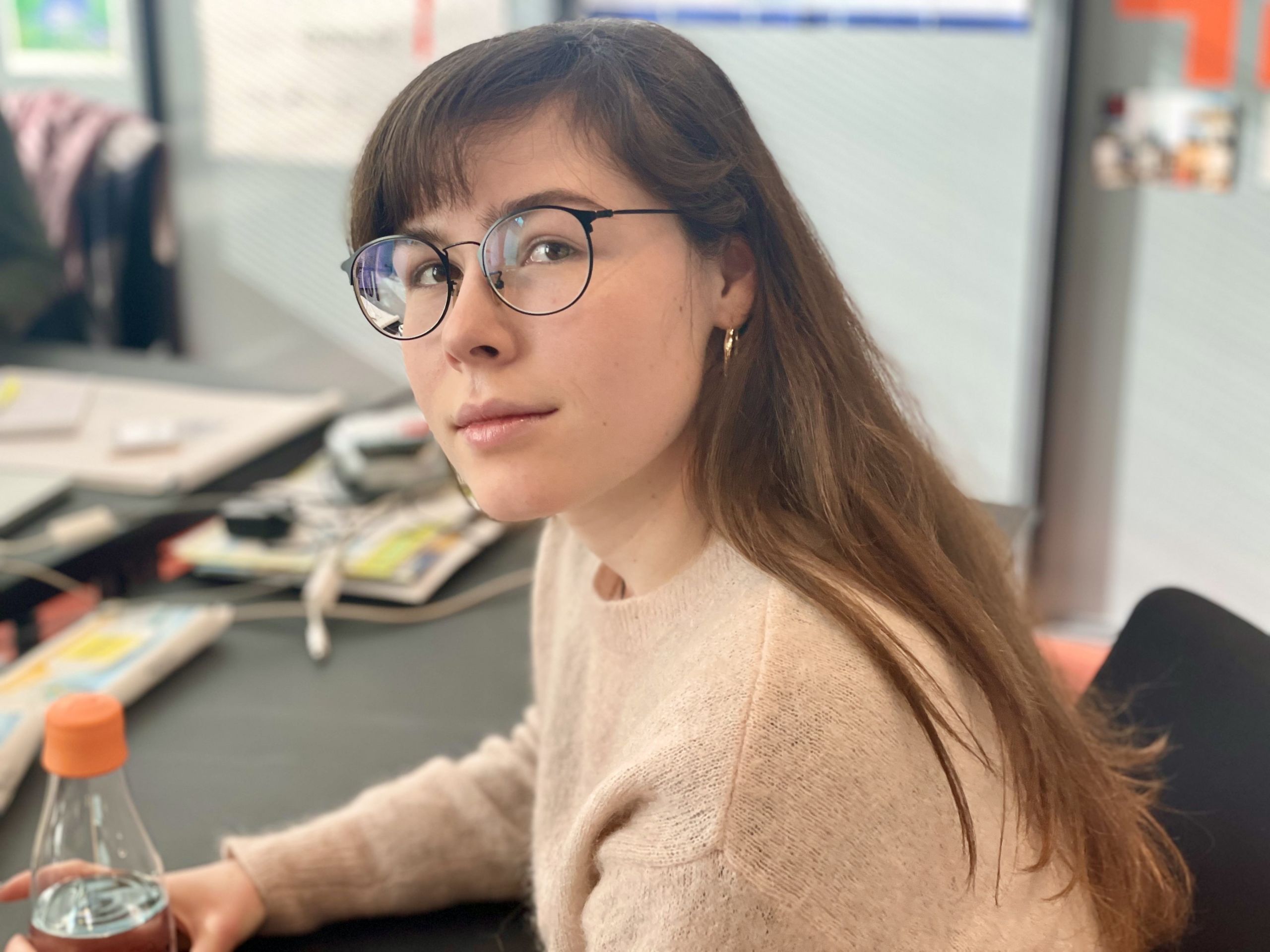 Last time we interviewed Ukrainian CBS student Yuliia Montrenko, her mother and grandmother were trapped in a small village outside Kyiv with food left for only four days. Learn what happened to Yuliia's family and how her first meeting with them was not as she had anticipated.
Even though she has changed her hair color to black since we last spoke, the situation for Ukrainian CBS student Yuliia Montrenko and her family looks remarkably brighter than only a few weeks ago.
"I feel a lot better. More relaxed. Like a giant weight has been lifted off my shoulders," says Yuliia.
Just weeks ago, Yuliia was concerned about the fate of her mother and grandmother, who were trapped in a shed in a small village outside Kyiv. They had food left for only a few days and were sharing what they had with the family dog. Their only hope of survival was to be picked up and driven to the Ukrainian border so they could leave the war behind and start a new life in Paris, where Yuliia's sister lives.
"My dad went to pick up my mother and grandmother. He drove them to a collection point with other refugees in a village called Hatne near Kyiv. There they were met by volunteers who helped them catch a bus that drove through Ukraine, stopping only at a monastery and a boarding school on the way, where they could rest for the night."
Yuliia had helped to plan the trip from home, contacting groups of volunteers in Ukraine via Facebook.
"I had heard stories of people who were caught on their way out and I dreaded that happening with every fiber of my being. But from home I tried to investigate the safest routes, looking at what other Ukrainians were posting on social media about how they escaped the warzone," she says.
She would never leave that dog in the shed back in Kyiv
The bus transporting Yuliia's mother and grandmother was black and without windows. On board were Ukrainians fleeing for their lives, carrying children and bags with them. Yuliias mother carried the family dog in a bag.
"She would never leave that dog in the shed back in Kyiv. She loves it so much and it accompanies her everywhere," Yuliia explains.
The bus ride out of Ukraine took three days, and finally Yuliia's mother and grandmother arrived at the border to Romania. Only a few kilometers from safety.
"The last part of the trip went smoothly, and it took only about an hour for them to cross the border and drive to safety in Romania," Yuliia explains.
From Romania, Yuliia's family took a train to Vienna, where they found Yuliia waiting right outside the station.
Not what she had anticipated
Yuliia's many ideas of how her first meeting with her mother and grandmother would unfold were not realized.
"My head has been full of many scary images about how they would look and behave. Would they have lost 20 kilos? Would they be falling apart?" she says and adds:
"I saw them stepping out onto the street from the station. They looked confused and panicky about where to go and couldn't ask anyone because no one speaks Ukrainian. But they hadn't changed much and actually looked a lot better than I had imagined they would. And they were safe."
Whereas Yuliia's grandmother slept for two days after arriving in Vienna, her mother wanted to see the city. After a few days, Yuliia's mother and grandmother traveled on to Paris, where they united with Yuliia's sister and husband.
"From there, my grandmother went to New York to live with my aunt. My mother is staying in Paris with my sister. I'm so thankful that we have family around the world, who are making it possible for them to escape the war in Ukraine and create a life elsewhere."
As for Yuliia, she is back in Copenhagen, working on her studies. Her biological father and stepfather are still in Ukraine, waiting to be enlisted for the army.
"Even though I'm extremely grateful that my mother and grandmother got out, I feel more homesick than ever. We have all talked about going back when the war ends," she concludes.