CBS professor talks of inflation and inequality at Folkemødet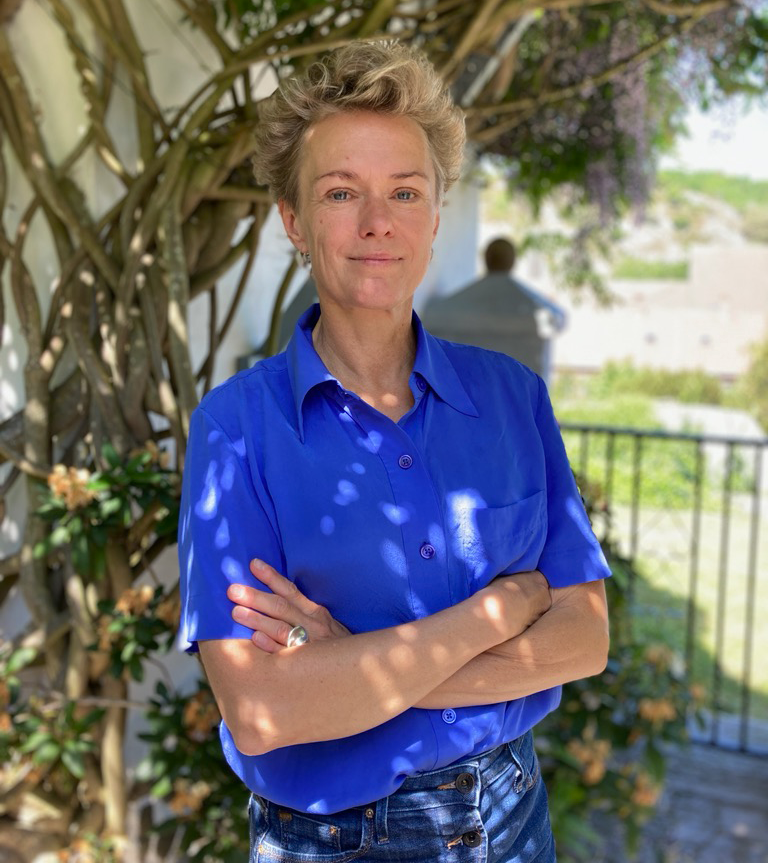 The Danish democracy festival Folkemødet attracts crowds of people every year. Several professors from CBS have been asked to participate and share their knowledge. One of them is Associate Professor Birthe Larsen from the Department of Economics. She is especially looking forward to talking about inflation and inequality.
The large-scale Danish democracy festival Folkemødet is a place where politicians, experts, NGOs, businesses, and ordinary people can mingle, exchange opinions and gain new knowledge together.
Several professors from CBS have been asked to speak this year. One of them, Associate Professor and Ph.D. Birthe Larsen from the Department of Economics, will be joining three panel debates as well as giving a two-minute talk on inflation and inequality. The latter is at a feminist Saturday-night bar where female researchers have the chance to share their knowledge.
Inflation and inequality are topics that Birthe Larsen finds particularly interesting, especially in the light of the rising inflation in Denmark. According to Statistics Denmark, consumer prices rose more in May 2022 than at any time since 1983. This is a major problem for low-income groups such as unemployed people, single parents, and pensioners.
"Many people with low incomes were already struggling to make ends meet before the inflation rate began to rise. Now their finances are even tighter, especially as many of them have few or no savings at all," Birthe Larsen says.
This problem is exacerbated by the accompanying significant increase in the prices of basic products such as milk, pasta, and electricity, she explains.
No easy solution to help avert inflation and inequality
It almost goes without saying that there is no easy solution that will help low-income groups and curb inflation. But according to Birthe Larsen, low-income groups must be helped without giving too many subsidies.
"If too much money is injected into the economy, it will end up driving prices up, not down. A natural response to increasing prices is that people demand higher wages, but if companies have to give higher wages, they will have to raise the prices of their products, and then we're back where we started," Birthe Larsen says.
She therefore thinks that the heating subsidy, the so called Varmecheck in Danish, is a good solution.
"The heating subsidy is given to people in or below a certain income bracket. This will ensure that the economy is not flooded with excess money, while ensuring that those who need it most will get financial aid. This is a sound policy to prevent inflation from rising," Birthe Larsen says.
When commenting on a longer-term solution to curb the inflation rate, Birthe Larsen says the key is to apply a more restrictive policy while not giving subsidies that can be difficult to change afterwards.
For example, the mileage tax relief was raised in April 2022 but applied to the whole year. Normally, this mileage tax relief is adjusted annually in November, but this year the increase in petrol and diesel has caused the National Tax Board to adjust the amount early. However, this is an example of a subsidy that will be difficult to change afterwards.
Difficult to say when inflation is at its highest
When addressing increasing inflation, a logical question is: When will it start declining again? Of course, Birthe Larsen cannot give a definitive answer. However, in her opinion, indications would suggest that it has yet to peak.
"This is because the core inflation rate is still rising. Core inflation does not include commodity or energy prices, which are quite volatile in their price ranges. Therefore the core inflation rate is more stable than the general inflation rate, and thus gives a better picture of whether inflation is rising or falling," Birthe Larsen says.
She believes that rising prices, and inflation in general, concern and interest many people. Both at Folkemødet and in the population at large.