CBS Students discusses possible reopening of Café Nexus on April 21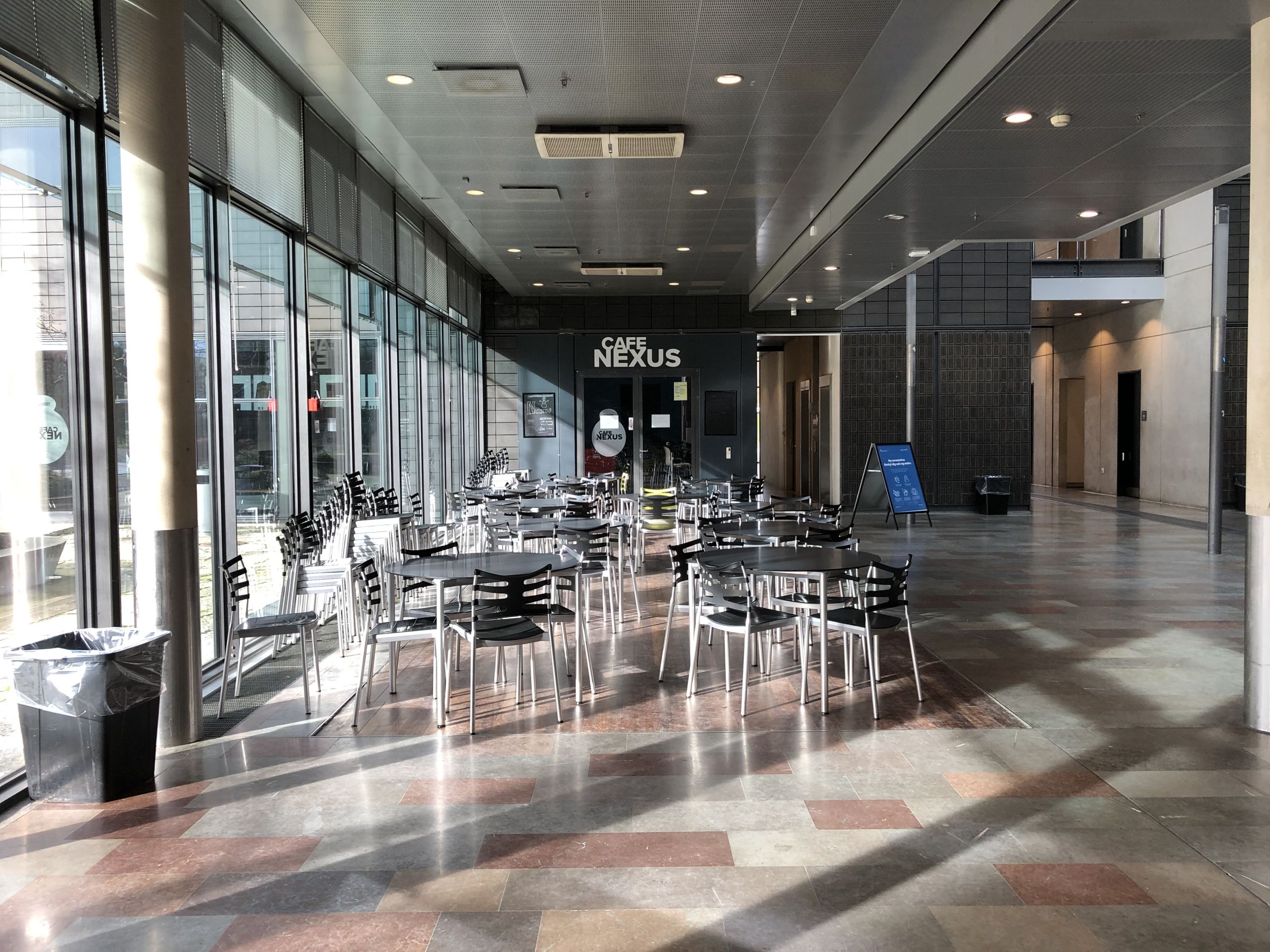 The Danish parliament has agreed to bring forward the reopening, including cafés and restaurants, which can reopen for outdoor and indoor serving on April 21. CBS Students is in dialogue with CBS on whether it makes sense to reopen Café Nexus. The extended reopening for higher education institutions does not affect CBS.
A majority of the political parties and the government have agreed to speed up the reopening process.
On April 21, cafés and restaurants can reopen for outdoor and indoor serving. For indoor serving, a negative test result is required. In principle, this means Café Nexus can welcome customers back.
According to Mads Taudal Nyeng, CBS Students is discussing the possibilities of a reopening of CBS Students.
You can read the full framework agreement (in Danish) here.
According to an email from René Steffensen, Director of Campus Service at CBS, Jespers Torvekøkken is not to reopen, as the customer base is simply too small.
Moreover, the framework agreement from the Ministry of Justice states that higher education institutions can open for 30% on-campus teaching and outdoor teaching. However, as CBS is located in the Capital Region where the infection rate is higher, CBS is not covered by the 30 % rule, writes René Steffensen, Director of Campus Service at CBS, in an email.
According to a statement posted on CBS Share 12:50 April 16, the extended reopening will not affect employees.
"The restrictions in the national reopening plan therefore means that CBS employees only are allowed on campus with a dispensation to carry out critical tasks," the statement says and continues:
"Senior Management is still very much attentive to the fact that many of our colleagues at CBS strongly wish and have a great need to return to campus as soon as possible. And we do have the testing facilities to open further. However, we do have to wait for the authorities to give us the go-ahead."
René Steffensen further writes in the email that he does not expect CBS Library to reopen for library activities just yet, other than the use of the study seats, as is currently the case.