Nerdy podcast series untangles complicated monetary theory with prominent guests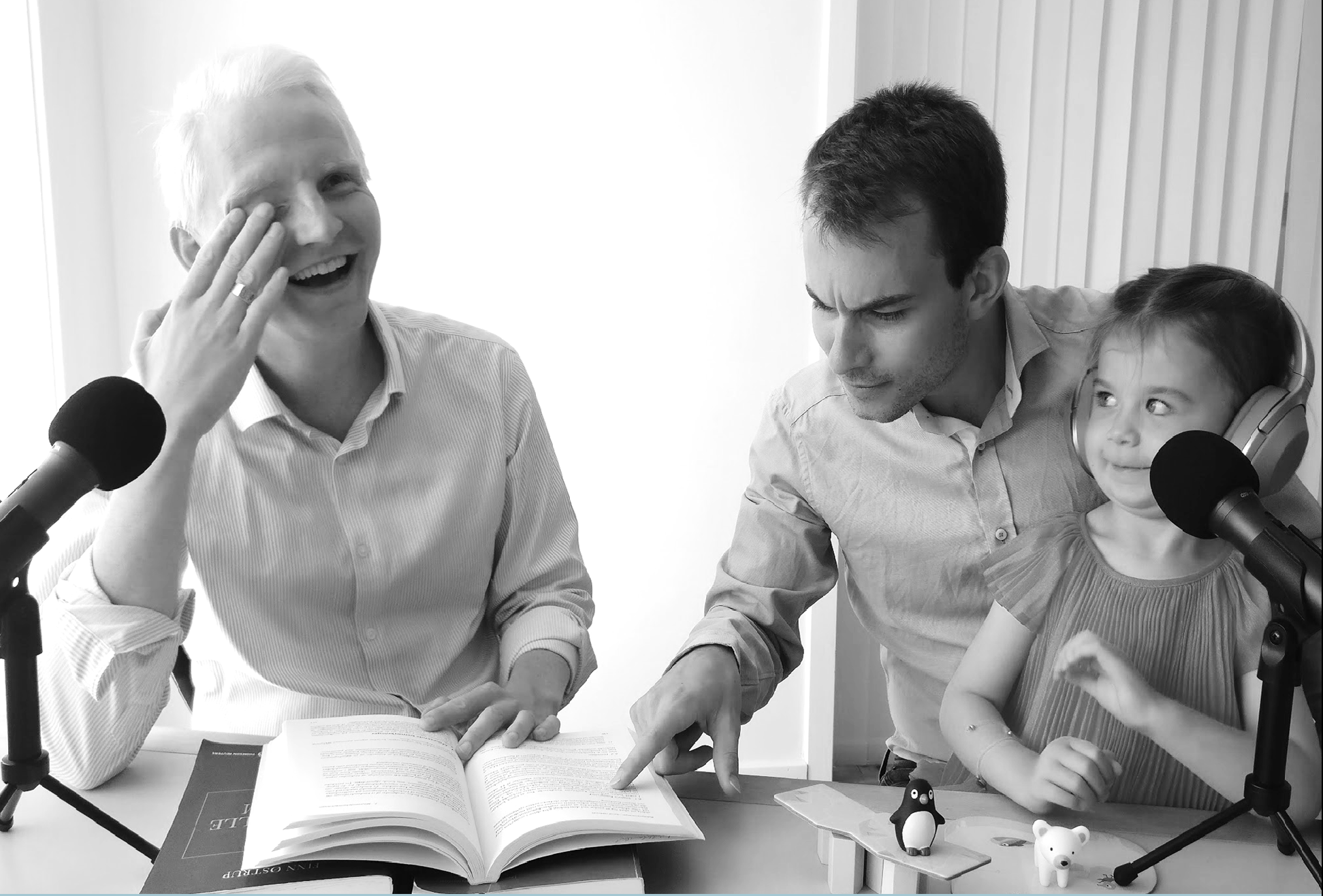 Three former CBS students and self-appointed nerds have made a podcast series called 'Rig på viden' (Rich on knowledge) that aims to communicate complex research in simple language. The episode subjects range from investment, through finance to economics, and more than 4,000 people listen every month.
If you are one of those who thinks that research on ESG ratings, corporate bonds and index funds sounds a bit dry and a little too complex, well, you are not alone.
At least that is the impression you get when you look at the number of listeners who are rushing to hear the Rig på viden podcasts to become a little wiser on investments, finance and economics. Earlier this year, the podcast had around 2,000 unique monthly listeners. By March it had rounded 4,000.
"It's amazing that it's going so well. Obviously, we have spent some time promoting our podcasts on social media as well as spreading them on a variety of platforms. But that said, we have not spent a single penny on the project. Only large amounts of blood, sweat and tears," Henrik Foged Rasmussen says.
He is one of the three former CBS students, along with André Thormann and Benjamin Haubye Zumofen, behind the Rig på viden podcasts, which at the time of writing, consist of 20+ episodes with academic guests such as David Lando, the former chairman of The Danish Financial Supervisory Authority, Torben Möger Pedersen, Director of Pension Danmark, and a long line of high-profile professors from CBS.
In every episode Henrik, Benjamin, André and a guest focus on a new subject. Thus, until now, they have been covering everything from how to predict financial crises, to the influence of herd mentality on the stock market.
"To fuel our passion, we choose subjects that occupy us and make us eager to learn more. Sometimes we tend to focus a little too much on the stock market since we're all investors. But hey – it's extremely interesting, so what the heck?" Benjamin Haubye Zumofen laughs.
Wind beneath their wings
Today, they're working full-time on their jobs, but André, Henrik and Benjamin met on common ground when studying for their MScs in Finance & Accounting at CBS before graduating in 2019.
And already back then, the initial ideas for the podcast came to life.
"We're a bunch of nerds, so when we were studying, we loved keeping up with the latest research within the field of investment, finance and economics. Our co-students, though, didn't feel the same way – mainly because the texts sometimes have a sky-high level of abstraction and a highbrow language that makes them rather hard to understand," André Thormann says and goes on:
"Therefore, we thought that maybe we could make the research more accessible by inviting the researchers themselves to join in a podcast where we talk about their interesting findings and try to convey the knowledge in a much more comprehensible way. And so, we did."
Thus, before long, André, Henrik and Benjamin went out and bought microphones, and almost overnight, they transformed from being old study buddies to fellow podcast hosts.
"We quickly found out how easy it is to make podcasts. We already knew most of the researchers we wanted to invite as guests, and as for the technical part, we downloaded the recording software on the computer and bought three cheap microphones, and then we were on air," Benjamin Haubye Zumofen explains and continues:
"And from the very beginning, we've been receiving a lot of support from the researchers, who think it's a great concept and want to be involved. And I think that's what gave the project wind under its wings and made us push forward."
Time, pages and new audiences
Although researchers' endorsements and cheap equipment might seem like a sufficient basis for a podcast, there are also other reasons why the three companions chose this specific medium for their mission.
"All three of us listen to podcasts a lot, and one of the distinctive advantages with audio is that it's somehow much easier to take in information than with other types of media," Henrik Foged Rasmussen says and explains:
"You can listen to a podcast whenever you want, wherever you want. In other words: you can listen to it on your own terms, which creates a much better foundation for understanding things as opposed to being obliged to learn something at a certain time. And so, since our goal is to communicate complex academic theories to our listeners in an understandable way, podcasts seem to be the perfect weapon of choice for us."
If you ask André Thormann, there is also a lot to gain from being behind the microphone.
"Most researchers write long academic papers and articles that take forever to read. But when we invite them to join our podcast, the researchers explain their theories and conclusions within the space of 45 minutes. And even though we love studying research, we save time and save ourselves from reading hundreds of pages. Instead, we grow wiser by sitting down with the very minds behind the research.
"And that is one of the biggest take-aways for us as hosts. Even if we had no listeners, we would still win at the end of the day because we get to talk to all those bright people and soak up all their knowledge like sponges – and that's pretty awesome," he says.
And as for the researchers, presenting and transforming their knowledge from written into auditive form can actually be quite beneficial for them, according to Benjamin Haubye Zumofen.
"Across academic disciplines, many researchers unfortunately experience that their research is not read by anyone other than other academics. And we really think it's a shame that researchers put all their energy and time into something that really doesn't reach a mainstream audience," he says and concludes:
"However, that's exactly what we want to help them with. By inviting them to join our podcasts, they can take center stage and communicate to an audience they usually can't reach within academic circles. And that's very important, I think."