CBS sends 776 students off on exchange: "The students have been persistent and creative to make their exchanges happen"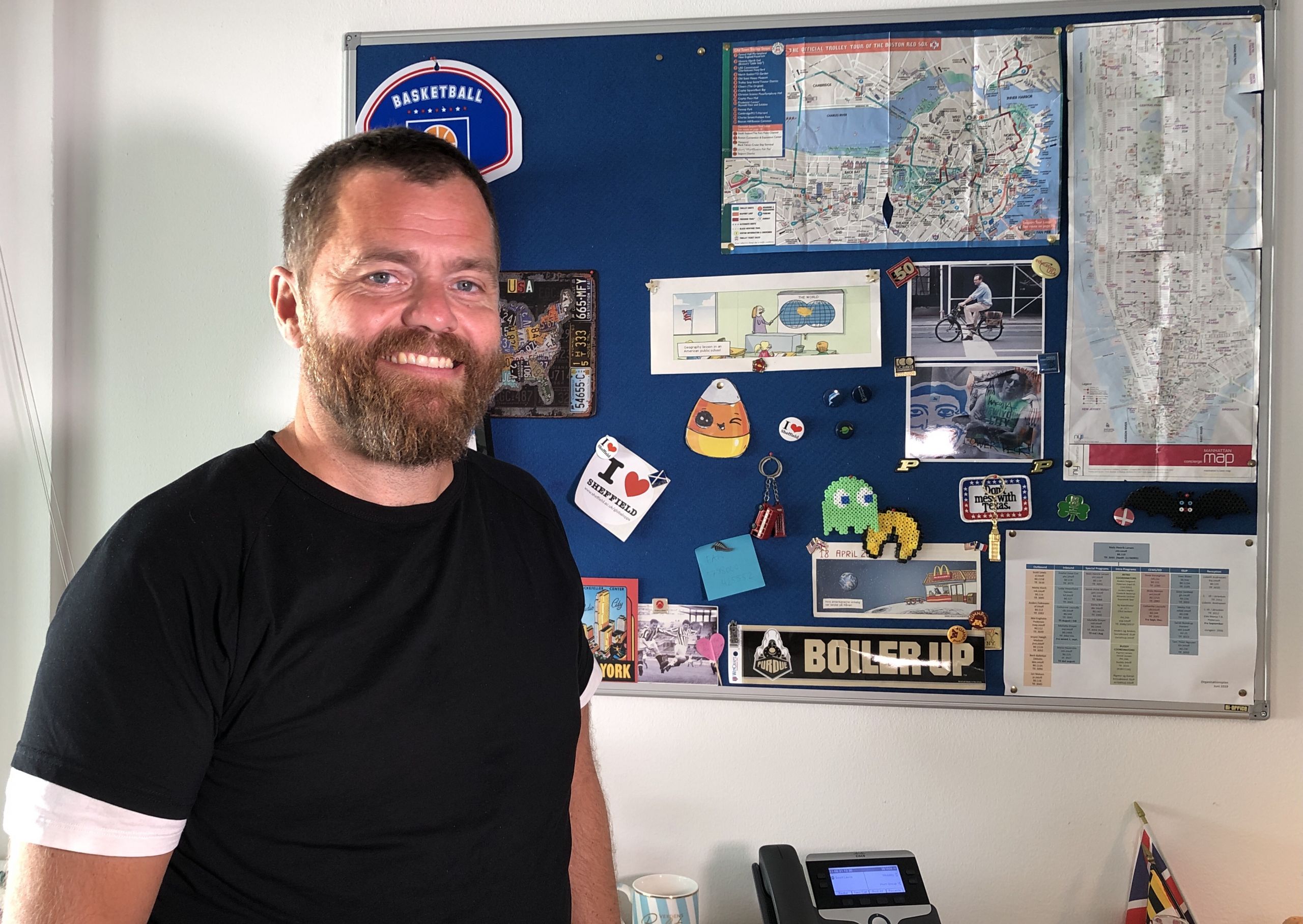 CBS has received a record number of applications from students wanting to go on exchange this fall, and 776 CBS students are ready to set off. However, coronavirus can change the students' plans overnight. About 100 students' trips to Australia were cancelled.
For the past 1.5 years, exchange trips have been heavily hit by the pandemic. In the fall semester of 2020, 234 CBS students went abroad, compared to 1,100 in the fall semester before coronavirus hit.
Therefore, Scott Lewis, Special Consultant at CBS International Office, who oversees the outbound trips, is happy with the figures for this semester.
"As it is right now, 776 CBS students will be spending a semester abroad. That's a solid number and we are on track for normalization," he says and lays his head on the block:
"We expect to be back in full swing and have a normal fall semester by 2022. But let's see, we said the same about this fall semester."
Although the figures are starting to normalize, coronavirus has tested the students' patience and creativity, explains Scott Lewis.
"I must say that the students have been very persistent and creative in finding ways to make their exchanges happen. They have had to juggle all sorts of changing information about restrictions, visas, travel guidelines and so on. Some even went to Stockholm or Frankfurt to complete the visa interviews needed to visit the U.S. So, we have sent an email congratulating the students who are managing to go," he says.
However, some students have faced an uphill struggle to go on exchange, as coronavirus keeps throwing grit into the machinery.
Many of the popular destinations in Asia, like Hong Kong, China and Singapore, are not permitting any international students to enter. Lockdowns and restrictions have also almost removed the U.S. and Canada from the map of possible exchange destinations.
And then there are countries where CBS students were accepted and ready to go, but the trips were ultimately cancelled. For example, about 100 CBS students were all set to go to Australia on exchange, but in late July, the Australian government enforced a strict lockdown and the exchange trips were cancelled overnight.
In that case, CBS International Office has tried to find places for some of the students at other universities, while other students simply pulled the plug on their exchange dreams and settled for a semester at CBS.
"Working with restrictions that change your plans from one day to the next is challenging, so we have spent a lot of time figuring out alternatives for the students. For instance, could they move their exchange trips to the spring semester, or simply go elsewhere?" he says.
New partnerships in Spain, Germany and Japan
In December 2020, CBS received a record number of applications from students wanting to go on exchange. In total 1,499 applied for exchange, compared to 1,420 in 2019, which delights Scott Lewis.
The bottom line is that the students really, really want to go abroad

Scott Lewis
"It shows that the students want to go abroad and give their education an international touch. And those who are going are accepting the risk of ending up doing the semester online. For example, the students going to Japan will start the semester online, but they hope to experience a bit of Japan and Japanese culture," he says and continues:
"The bottom line is that the students really, really want to go abroad."
During the lockdowns, CBS International Office has also spent time establishing new partnerships and coming up with alternatives to the normal exchange trips, explains Scott Lewis.
For example, new partnerships have been established in Spain, Germany and Japan.
"Internationalization is an important part of CBS, and more and more study programs want to make exchange trips an integrated part of their programs. So naturally, we have tried to explore new ways of sending students out into the world. For example, the online exchange program ECOL is running this semester," he says.
Scott Lewis and his team at CBS International Office have never been worried that the students would stop applying for exchange trips.
"We have actually been positively surprised by the students' willingness and determination to go abroad. Of course, we have wondered about whether they can travel in the same way. I think a lot of people have had those thoughts. But we never once doubted that they would want to go," he says.