Confetti cannons, rainbow flags and face paint: CBS folks join their fourth pride parade 🌈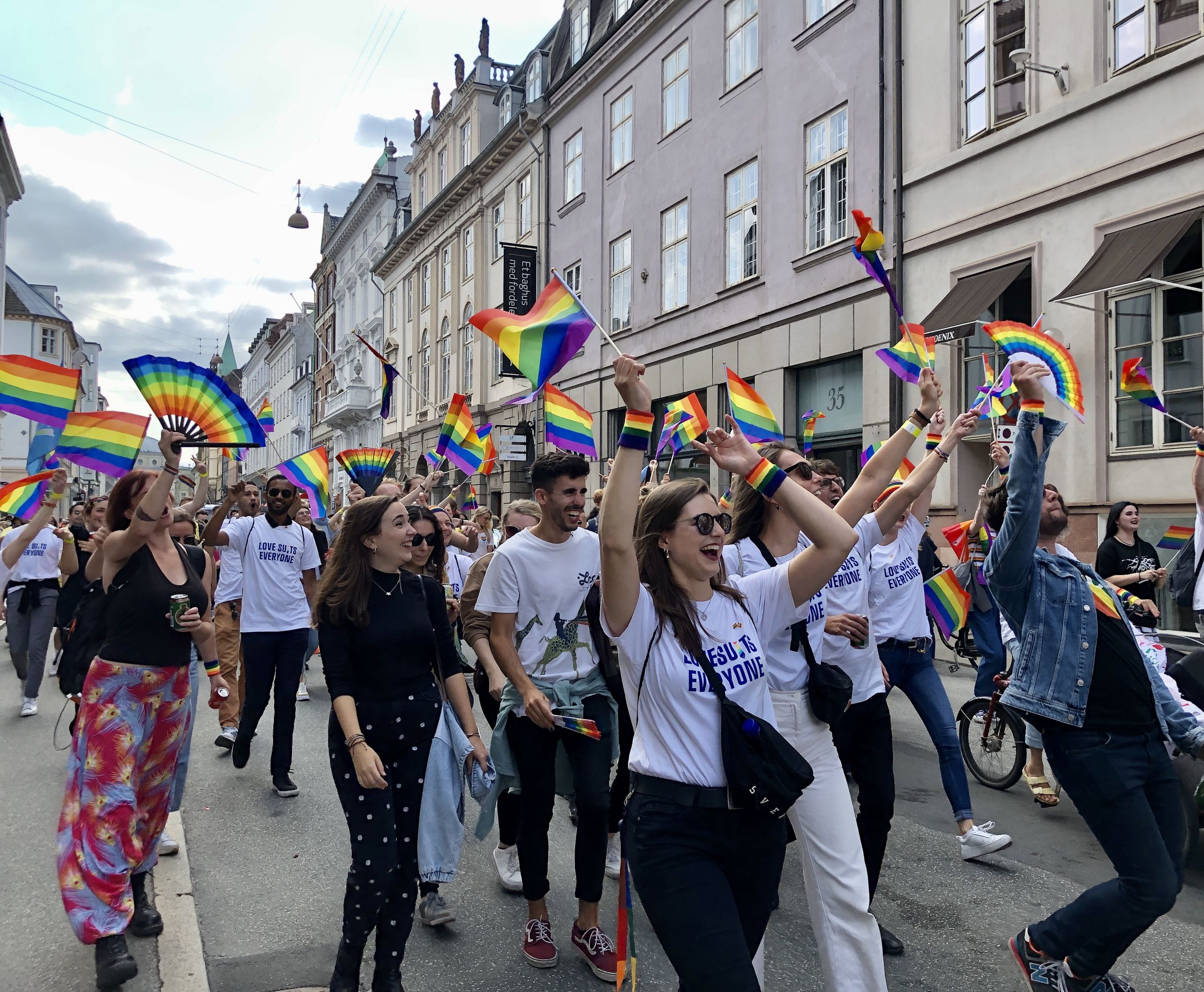 Under the motto 'Love Suits Everyone', CBS joined the pride parade for the fourth time on August 21, 2021. Scroll through the gallery to experience or relive CBS' participation in the fabulous, happy and colorful parade during WorldPride.
Last year, the famous Copenhagen Pride Parade was cancelled due to the coronavirus. But this year, it returned to the streets of Copenhagen with music, glitter, rainbow-colored flags, smiles, laughter and plenty festive costumes. And CBS was represented in one of the six WorldPride parades.
CBS has participated in the Pride since 2017.
Take a few moments to experience or relive the Pride Parade – CBS style 🌈