CBS International Office: We take the complaints very seriously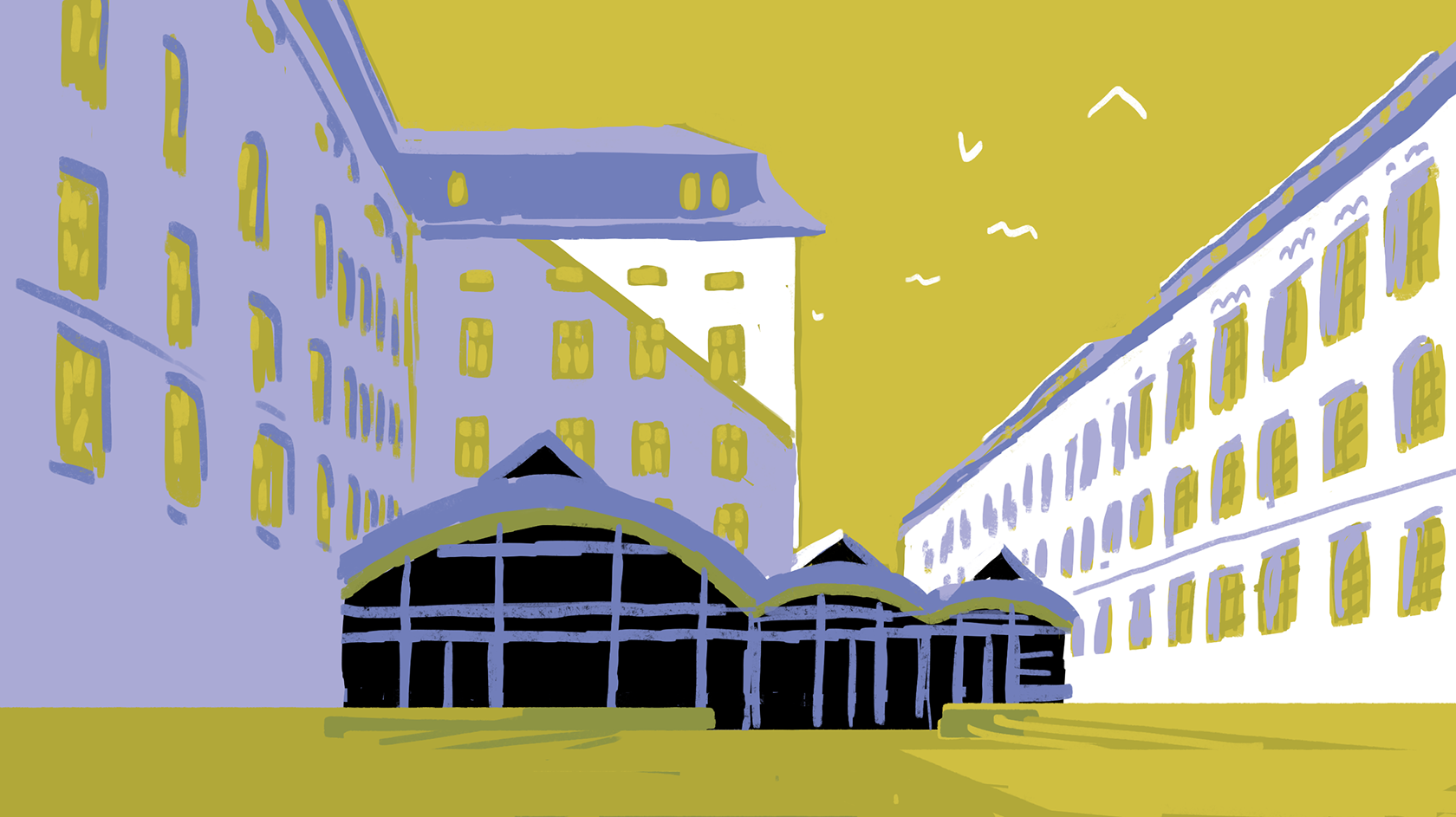 International exchange students criticize CBS International Office for not helping them when it was evident that they still had to pay rent, though unable to leave their home countries. CBS International Office will evaluate its procedures after the complaints.
"When you reach out to CBS, it feels like we are on exchange at a school with no face, as you cannot speak to a specific person, but rather different email accounts. It's really tough."
These are the words from an anonymous French exchange student who, due to the travel restrictions, is still in France. He and other international exchange students have found themselves in a financial quagmire, as they still have to pay for dorm rooms assigned to them by CBS Academic Housing.
For some students, that amounts to DKK 25,000.
In total, 57 exchange students have sent a letter to CBS Academic Housing and CBS International Office complaining about the matter and the lack of help and understanding from both parties.
CBS WIRE has reached out to Niels Henrik Larsen, Director at CBS International Office, about the situation that many international exchange students are currently experiencing.
Niels Henrik Larsen calls the situation the pandemic has created for the incoming exchange students "very unfortunate".
"We have, to the best of our ability, advised students on possible solutions. We have, among other things, encouraged them to take up the financial discussion with their insurance companies, and we are in contact with any student who needs advice and assistance in this matter," he writes in an email to CBS WIRE.
When international exchange students receive an acceptance letter from CBS, they are in contact with CBS International Office. It is also through CBS International Office' housing department that the students can get help to find a place to live in Copenhagen through different channels. This includes CBS Academic Housing.
CBS Academic Housing, however, is a self-governing foundation separate from CBS. Its purpose is to offer dorm rooms and apartments to international students and guest professors. And the exchange students CBS WIRE has talked to find it difficult to distinguish between the different entities. And it is also difficult for them to understand why CBS can do nothing to help them.
"CBS has in detail, examined the situation from a legal perspective, and our obligations and options in regard to students with rented accommodation through the self-governing foundation CBS Academic Housing. The conclusion is that the housing contracts are legally and financially binding for the students. CBS does not have legal authority to compensate Academic Housing for refunds to its tenants caught in Danish travel bans, in the same way as if students had accommodation anywhere else in the Copenhagen housing market," explains Niels Henrik Larsen.
The exchange students that CBS WIRE has talked to have little hope of seeing any of the money back in their pockets. However, Federico Nazzi, an exchange student from Italy hopes that other students will not find themselves in a similar situation after the complaints. And it seems that they have not been in vain.
"We aim at being transparent for our international students. CBS is not a university with a package of housing and study like an 'American campus'," writes Niels Henrik Larsen and continues:
"On the other hand, International Office has a long and proud tradition of supporting our incoming students. After the complaints from the incoming spring students, which we take very seriously, we will evaluate all our procedures and ask ourselves if we can be even more clear in our communication and the principle of 'at one's own risk'."