Exchange students stuck in their home countries face CBS Academic Housing demand to pay for their Danish dorm rooms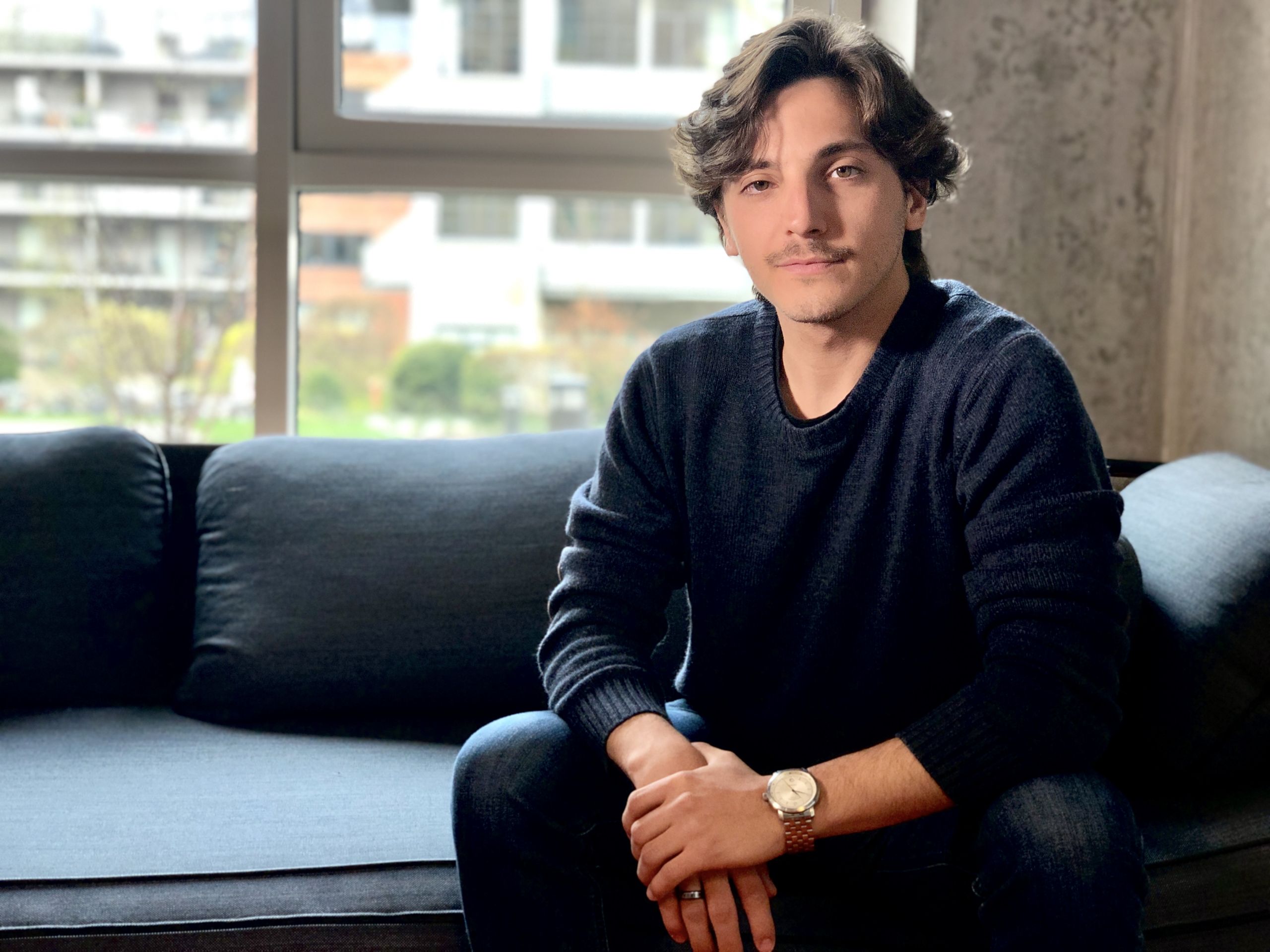 Almost 60 exchange students have signed an open letter to CBS Academic Housing sharing their frustrations over having to pay rent for dorm rooms they are unable to move into. Five exchange students describe financial struggles, confusion and feeling neglected by CBS. Several have reached out to lawyers for help with reclaiming their money.
When Denmark closed its borders on January 9, 2021, many international exchange students were stuck on the wrong side. For exchange students with acceptance letters from CBS and tenancy contracts with CBS Academic Housing, this has become a pricy affair.
On March 4, exchange students who have been unable to arrive at their tenancies received a letter from CBS Academic Housing informing them that CBS Academic Housing is "not in a position to change or cancel your tenancy contract" and that "this also applies even if restrictions are hindering travelling to Denmark".
"Subsequently, you are obligated to pay rent for the entire period," states the letter from CBS Academic Housing.
An exchange student, who wishes to remain anonymous, joins the Team interview from France. She is studying on exchange at CBS until June, but due to the strict travel restrictions, she has been unable to enter Denmark and move into the dorm room assigned to her by CBS Academic Housing. And this is giving her financial troubles, as she was supposed to cover the rent with an Erasmus grant. But as she is not going anywhere, she has been denied the grant.
"I have to decide whether I want to pay for my studies at my home university in France or the dorm room. I cannot pay for both, and my family is not in a position to give me financial support. So it's mentally tough for me. I have to make a choice," she says.
Attached to the letter from CBS Academic Housing was a document describing that the matter is not subject to force majeure. For example, the students are not prevented from paying rent, and "since the rental agreement was signed after the outbreak of Covid-19, it is assessed that the parties could anticipate that the COVID-19 situation could affect agreements and plans".
"At my home university, they gave exchange students unable to come to the country a refund. They wrote that they understood their situation. So naturally, I thought CBS would do the same," says another exchange student from France who is currently living in London and wants to remain anonymous, adding:
"Also, anyone who was already in London in the dorm when the pandemic hit in March 2020 and who wanted to leave London, for any reason, got a refund for the rest of the tenancy. Compared to that, CBS is even more disappointing."
She was supposed to stay at the dorm Nimbuskollegiet from January 15 to mid-June, but the travel ban for people living in the UK combined with the closure of the Danish borders, have so far kept her in the UK.
"When I received the email about force majeure, I was in shock," she adds.
57 exchange students sign open letter 
Federico Nazzi, an exchange student from Italy, calls the situation "outrageous". He has a tenancy contract for a dorm room at Nimbuskollegiet. In total, he has to pay DKK 25,384 for the five-month stay divided into two installments.
He had tickets booked for a flight on January 20, but just days prior, Denmark closed its borders, and in an email from CBS International Office, Federico Nazzi and all other exchange students were requested not to come to Denmark.
He had already paid the first installment and was considering whether to pay the second installment, which was due on April 1. So when he received the letter from CBS Academic Housing on March 4, stating that he would not get a refund and had to pay the rent, he booked new tickets.
"I decided to take the risk. If I had to pay, I wanted to go. Both to get the exchange experience, but also to fight this case. I heard about a student who flew to Copenhagen from Switzerland without being turned away at the border, and luckily, the border control officers let me through," says Federico Nazzi, who arrived in Copenhagen on March 19, two months after the beginning of his tenancy contract.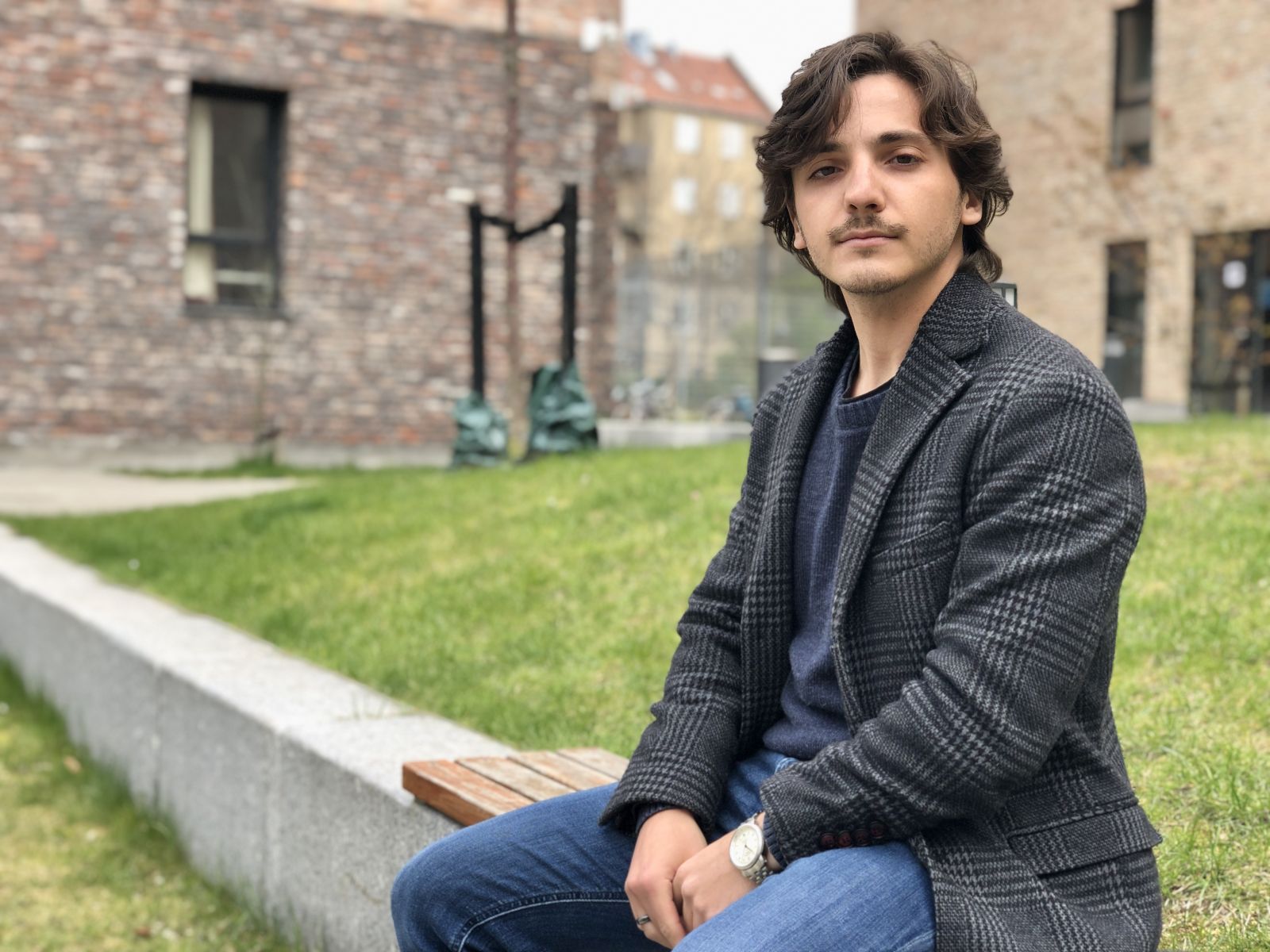 From Copenhagen, Federico Nazzi contacted other exchange students, and together they wrote a letter to CBS Academic Housing expressing their frustration with the decision that the exchange students had to pay regardless. The letter was sent on March 15 and signed by 57 exchange students.
"The reasoning behind the refusal to discuss potential refunds for rent and (unutilized) utilities lacks legal grounds, and we do not think that the arguments made are either relevant to our specific situation, or exhaustively justify why we, as students, must shoulder the entire burden," the students' letter states.
The article continues after the letter.
Comparing situation to cancelled concerts
On March 26, Federico Nazzi and the other 56 exchange students received a response from CBS Academic Housing regarding their email.
The letter from CBS Academic Housing explains that the tenancy contracts are based on the Danish Rent Act.
"According to section 80, subsection 1 in the act, a lease agreement limited in time cannot be terminated, annulled or cancelled singlehanded by one of the parties, unless the other party is in breach. Neither party is in breach as the tenancy from CBS Academic Housing is available and as the tenant has paid the required deposit/1st installment," the letter states.
CBS Academic Housing compares the students' situation with concerts and football games.
"The situation can be compared to travel or accommodation costs associated with plans to attend a concert or a football game. In case the football game or the concert is cancelled due to government restrictions or other unforeseen reasons, travel/accommodation fees normally must be paid as stipulated despite the cancellation. A refund will only be given if the consumer has a special insurance, special cancellation flight, fully refundable tickets or similar.
"A similar situation applies if you have a ticket to a concert but miss the concert due to cancelled transportation services. In that case, the concert ticket is not refunded."
The five exchange students all shake their heads about the comparison with the concert tickets, as they have to pay more than DKK 20,000 for accommodation they are unable to move into.
"I was so sure that CBS was going to help us somehow. I was 100 percent sure. I paid the first installment, but if I couldn't come, I was sure I wouldn't have to pay the second installment. I was so shocked when I heard we had to pay it anyway. I'm lucky to have a family who can support me in this, but not everyone is able to pay two rents, and that's unacceptable," says Federica Palma, an exchange student from Italy, who, like Federico Nazzi, took the risk and went to Denmark in late-March, despite the travel restrictions.
Lost in translation
Not only are the students frustrated over the fact that they have to pay money for a service they cannot access, but what frustrates them more is the lack of communication, help and information from CBS International Office and CBS Academic Housing.
If the students wanted a full refund, they would have had to cancel their tenancy contract with CBS Academic Housing no later than December 23, 2020.
However, at this time, Federico Nazzi explains, CBS International Office, which has nothing to do with CBS Academic Housing, had informed the students that they could still come to Denmark and that being an exchange student was a legitimate purpose for entering the country. Moreover, on December 29, Federico Nazzi and the other exchange students received an email about the introduction week for exchange students, which was still to be held physically.
Therefore, Federico Nazzi did not consider cancelling his contract with CBS Academic Housing on December 23, as there were no indications that he would be unable to enter the country in mid-January.
I'm lucky to have a family who can support me in this, but not everyone is able to pay two rents, and that's unacceptable

Federica Palma
Only on January 9, when Denmark closed its borders, CBS International Office "raised concerns related to traveling to the country," explains Federico Nazzi.
In the weeks after the borders closed, CBS International Office gave updates every two to three weeks regarding how the situation was developing and how it could possibly affect the students' stays.
"But they never mentioned anything about the dorms or rent. Only that CBS Academic Housing was working with its lawyers on the matter to work out what to do," he says and continues:
"Most of us did not explicitly ask for a refund straight away because we were told that we would receive information regarding refunds soon after the landlords had consulted their lawyers about the situation. Not until two months after the issue became apparent did CBS Academic Housing let us know that they did not intend to discuss any refunds."
One of the French exchange students explains that to her the uncertainty and the waiting for information from the different departments was "the painful part".
"We didn't know what to do. Should we stay or should we go? I felt like I was waiting for answers that never came. CBS Academic Housing would only say that it could get back to us when the situation was clearer, but why did it take them two months to figure out that we couldn't get a refund? I think they could have done that quicker," she says.
Federico Nazzi explains that he has sent several emails to CBS Academic Housing and CBS International Office, but often without receiving answers.
"I expected more from CBS, which I already perceived as a respectable institution and one of my first choices for exchange, yet we were left alone and stripped of any kind of support," he says.
Let's not forget that the damaged party here is not the university, CBS Academic Housing, or anyone connected with the dorms. It is the students

Federico Nazzi
Another student from France who also wants to remain anonymous, explains that to him the lack of information starts in the tenancy contract. The students receive a Danish and an English contract, and to him, it is not clearly stated that the contract cannot be terminated. He was therefore very surprised to hear from CBS Academic Housing that he should not expect a refund.
"I don't think it stated specifically that it could not be terminated, and I feel ignored in this. When you reach out to CBS, it feels like we are on exchange at a school with no face, as you cannot speak to a specific person, but rather different email accounts. It's really tough," he says.
A route to a refund?
Several of the students with whom CBS WIRE has talked have reached out to lawyers to help them reclaim the money, and others are considering doing the same.
"I hope I will get a refund. I'm willing to put time and money into this. We are just students who are in an unfortunate situation. I expected more from a university that is supposed to look after its students. I mean, it's even easier to get a refund for train and flight tickets," says one of the French exchange students.
Federico Nazzi adds:
"I am more than happy to put more time and effort into this, too, as this is a matter of principle, which CBS, as an educational institution, is not only expected to follow, but rather to help diffuse among its students and staff. Otherwise, future flows of exchange students must be aware of what to expect of CBS and its student relations. I expected a completely different experience. It's disappointing to say the least," he says.
Federico Nazzi has been in contact with many of the affected exchange students and explains that they are willing to discuss different refund options, such as partial compensation for the money lost, but he experiences that neither CBS nor CBS Academic Housing are willing to address any possibilities.
"Though it would not fully fix the personal and financial issues that this situation has caused in the past months, it would at least show their willingness their cooperate and their understanding of the current global economic turmoil we all find ourselves in, and it would be a much more respectable approach towards student relations," he says and continues:
"Let's not forget that the damaged party here is not the university, CBS Academic Housing, or anyone connected with the dorms. It is the students. Not only has their educational and cultural experience abroad been irreversibly compromised, but they are being pressured to somehow finance multiple rents and make personal sacrifices to pay for accommodation that they will never fully utilize – and not through personal choice."
"As if students are to be blamed for the situation. As if there is any logical sense in placing the entirety of the burden caused by the Covid-19 pandemic on the students alone. As if students are capable of fulfilling this financial obligation on their own. This is beyond the pale and I hope it will at least serve in the future as a prime example of what is morally wrong, irrespective of culture or the parties involved. This involves pure human decency."