CBS continues close collaborations with Danske Bank – is that responsible?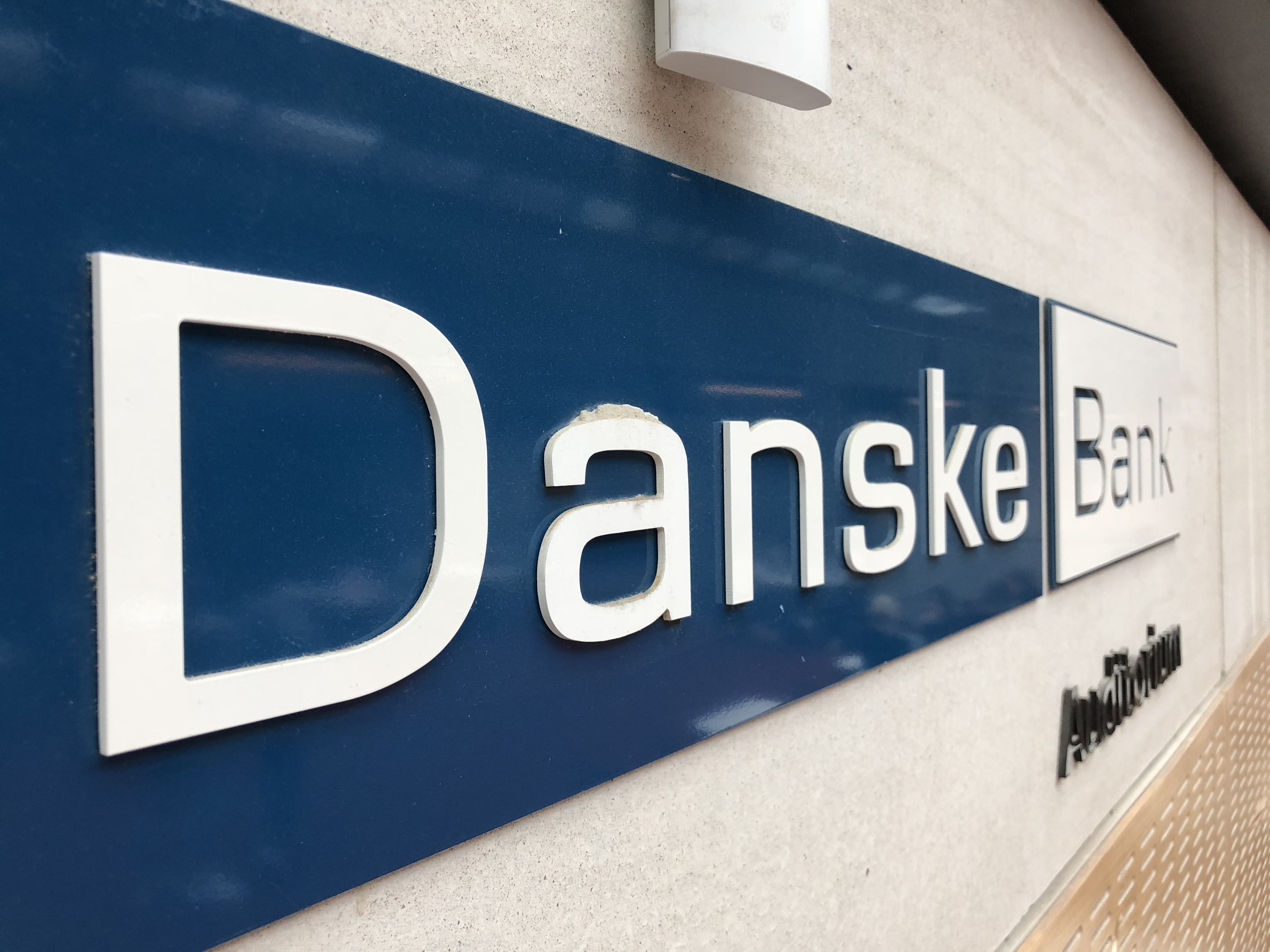 Danske Bank has failed as a model to CBS' students, says the President of CBS. Still, CBS continues to collaborate with the company that has laundered several billion DKK. A CBS professor argues that as long as CBS collaborates with Danske Bank, it is implicitly condoning the bank's actions, which means that CBS is missing out on a "colossal chance" to teach students an important lesson in CSR.
A board with all of CBS' partners hangs by the south entrance at Solbjerg Plads. One of the largest partners is Danske Bank together with well-established corporations like Ørsted, Novo Nordisk and Velux.
Danske Bank's partnership with CBS includes event sponsorship, research funding worth several million kroner and logo sponsorship in an auditorium, to name a few examples.
What makes the collaboration a little more involved is that the now former CEO of Danske Bank, Thomas F. Borgen, was appointed the first Executive in Residence in 2017 and spent an academic year at CBS sharing with students, among other things, his knowledge and experience as a CEO.
In light of recent developments in the money laundering case, in which Danske Bank has admitted that the Estonian branch of the company has had a total flow of payments amounted to around DKK 1,500 billion – of which it is yet not clear how much has been laundered -, questions are being raised.
Can CBS be a responsible business university while it collaborates with irresponsible organizations?
Michael Mol, Professor of Strategic and International Management at the Department of Strategy and Innovation at CBS, has strong concerns.
"By putting Danske Bank in the spotlight and making Thomas F. Borgen Executive in Residence we're making them look prominent, and when we do so, we should make sure that they operate in a responsible manner," he says and continues:
"I think this case has the potential to make us look bad and raises questions in relation to our claim to be a responsible business school."
CBS will follow the bank and its management closely
Last year, Per Holten-Andersen, the President of CBS, told CBS WIRE that he was "very proud" that Thomas F. Borgen had accepted CBS' offer to become the first Executive in Residence from August 2017 to August 2018. Thomas F. Borgen would not be given that same chance today, writes Per Holten-Andersen in an email to CBS WIRE.
"It is a very worrying and serious case of money laundering involving potentially huge sums of money. Knowing what we know today, Danske Bank's management has failed on its management responsibilities, its employees and its responsibilities towards society and is not a role model to our students," he writes and continues:
"We want our students to take responsibility for the work they do in their organizations when they enter the job market and do it in a broad societal perspective. In light of this, it is obvious that Thomas F. Borgen could not be appointed Executive in Residence at CBS today."
For the moment, CBS has no plans of changing the collaboration with Danske Bank, explains Per Holten-Andersen.
"Danske Bank is a large organization with a lot of employees, and many CBS graduates among them with numerous business areas and a necessary desire to improve their processes to stop criminal activities. It is natural that CBS graduates get jobs in a wide range of companies and that CBS researchers, and us as an institution, cooperate broadly with business," he writes and continues:
"As an example, we would be glad to make our knowledge on CSR, international anti-laundering rules etc. available to Danske Bank, and we do not have current plans to cease all collaboration with Danske Bank. But we will follow the bank and its management closely in the coming years," he writes.
As long as CBS continues a collaboration like this, they're not condemning anything

Maribel Blasco, CBS professor
When it comes to research collaboration with companies, Per Holten-Andersen assures that there will be absolute arm's length between the grantor and the research.
"As far as research collaborations are concerned, we adhere to the principle that absolute arm's length must be maintained between the grantor and the research. On a case-by-case basis, we decide whether cooperation makes sense and how extensive the collaboration should be," writes Per Holten-Andersen.
Walk the talk
Maribel Blasco, Associate Professor at the Department of Management, Society and Communication at CBS, works with learning in higher education, notably business schools, and she argues that the ongoing collaboration with Danske Bank could have consequences for the students.
"As long as CBS continues a collaboration like this, they're not condemning anything. A condemnation unsupported by action is meaningless in terms of being a role model to our students. They just learn that as a leader you can get away with saying one thing, and can do the opposite," says Maribel Blasco and continues:
"If we don't act responsibly, we have close to zero chance of making the students act responsibly. Therefore, it is extremely important to act according to the values one claims to have."
One aspect of her research focuses on a theory called 'the hidden curriculum.' In short, this is what students learn beyond what is being taught. In collaboration with CBS PRME, Maribel Blasco has looked into how the hidden curriculum affects the mainstreaming of responsible management education at CBS, and argues that CBS needs to pay close attention to its hidden curriculum.
"CBS had a colossal chance to send a crystal clear and meaningful message about social responsibility to thousands of our students. Why miss out on that? It might be even more effective to end collaborations with Danske Bank than to teach about CSR," she says.
Question collaborators' values
As a new academic year begins, it's time to find a new Executive in Residence. This time, it is Jens Bjørn Andersen, the CEO of the global transport and logistics company DSV. However, if it were up to Michael Mol, he would opt for two or more executives in order to remove the focus from one person.
"I don't think we should be too dependent on one person or company for the Executive in Residence program, and be aware that it is a way for specific people and companies to be in the spotlight. It could be perceived that you can buy your way into CBS, making it too interlinked, and that's unfortunate," he says and continues:
"CBS not only teaches skills, we teach values too. As an educational institution, we need to make sure that the people who teach in one way or another have the right set of values, and then we should question that person's values if they are not in sync with those of CBS," Michael Mol says.
But at what point can a collaborator's behavior be questioned? Maribel Blasco has her doubts.
"How bad does a collaborator have to behave before the ties are cut? Would Danske Bank have to have been involved with groups who execute people, for instance? We know that the money that is laundered does not come from a good source," she says.