CBS annuls autumn requirements for 50 percent online teaching in spring semester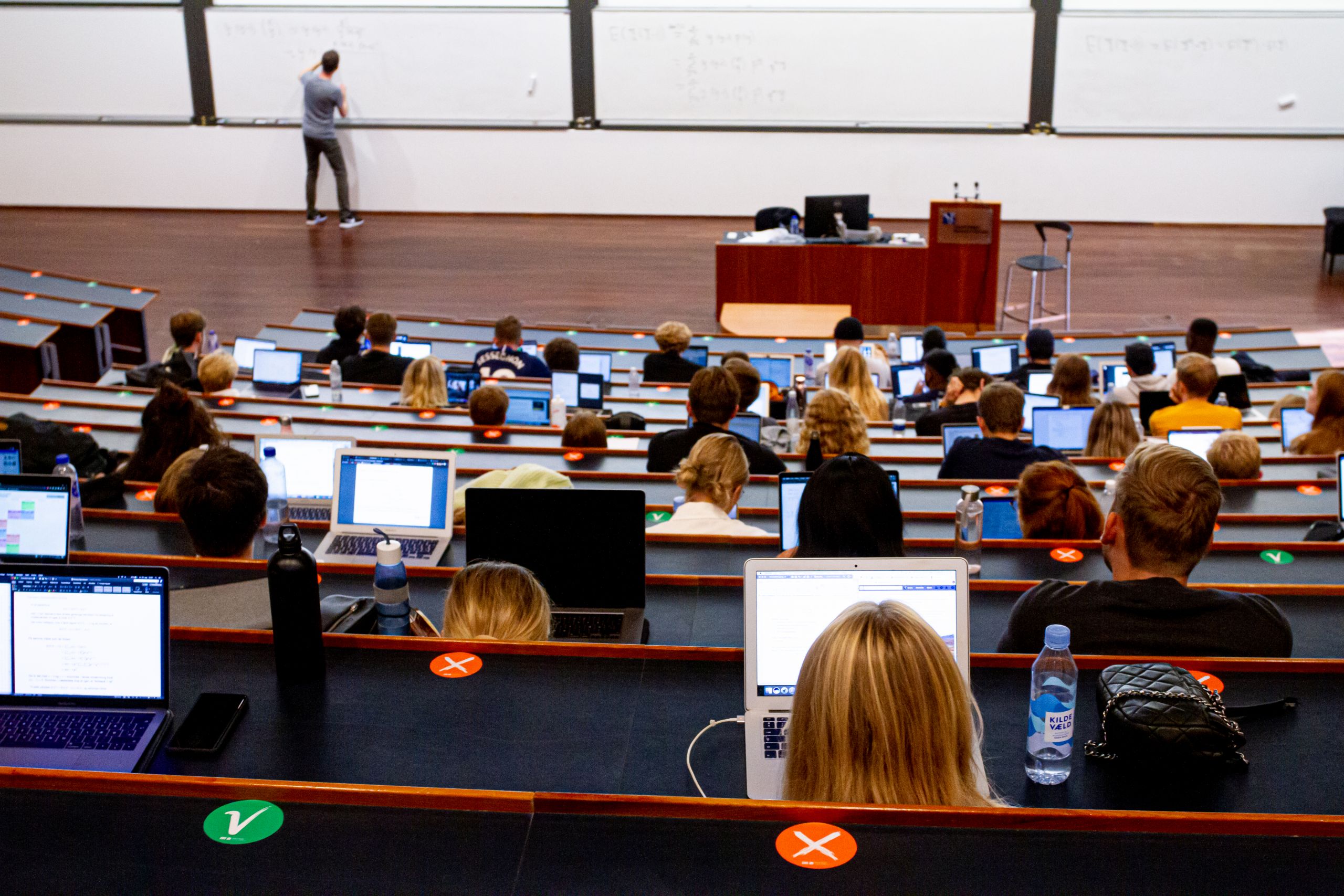 With fewer students on campus, CBS can host all teaching activities with fewer than 100 students on campus in spring 2021, according to new teaching principles. However, educators' plans must accommodate the potential return of tighter restrictions.
Planning more than a few weeks ahead has become a rough and uncertain sport. Day to day and week to week, coronavirus restrictions are put forward or withdrawn that make us adapt our behavior to the given situation.
Still, the show must go on – also at CBS, where educators have received the new principles for planning next semester's teaching.
The principles state that 1-meter social distancing restrictions will probably remain in place, but whereas 50 percent of teaching activities must take place online now, this requirement will be terminated for the spring semester for all classes of fewer than 100 students next semester. (See fact box)
"A key wish from students and educators has been to have as much teaching on campus as possible. In the spring semester, we have fewer teaching activities, as many students will be writing bachelor's projects and master's theses. We can therefore host more teaching activities on campus," explains Bitta Nielsen, Director of Program Administration at CBS, about the new principles.
Right now, all lectures with more than 100 students – a maximum of 275 students – must take place online. However, starting next semester, 20 percent of those lectures can take place on campus, according to the principles.
Still, the annulment of the 50 percent requirement and the option of holding on-campus lectures for more than 100 students comes with a precondition; that the programs can be forced to converting their teaching activities into an online format in case of new restrictions.
"By setting out the principles and starting to plan now, we have better chances of making a robust teaching scheme that can be ready by the end of December. The more time we can give the teachers to plan their teaching, the better the teaching quality we will be" says Bitta Nielsen and continues:
"It's no secret that some of the teaching last spring semester suffered from the 24-hour conversion to an online format. So by giving the teachers more time to plan, we maximize the scope for high-quality teaching activities."
A calm and well-planned semester
The teachers must be aware of the possibility of converting their teaching activities to online conversion in case CBS is asked to return to a full lockdown like the one enforced from March to mid-June. However, what if the situation is more positive?
What if the virus comes under control and allows for larger gatherings? Would CBS change the principles?
"That's difficult to answer right now. That would depend on nature of the changes. What we do know from the students is that they want to be able to plan ahead. They want to know what to expect. So I think we would be reluctant to make too many changes. Of course, I won't dismiss that we may make some changes if they make good sense," says Bitta Nielsen.
She expects the next semester to be a "calm" semester for both students and teachers.
"I hope that, with the initiatives we have made, we are heading for a calm and well-planned spring semester. Hopefully, students will be able to move around campus more freely. But it all depends on people's behavior and the infection rate."