What to do in Copenhagen over the summer?
Are you stuck in Copenhagen over the holidays due to summer school or no money for travelling? Scared of boredom and your friends having an amazing time in Barcelona or Vietnam without you? Fear no more, as CBS Culture bring you a list of recommendations to the best events and activities in July and August.
| 27. Jun 2017
Annoyed that you can't go travelling this summer and explore new places? Don't be and instead embrace being a tourist in your own city with the help of CBS Culture, who has created a list of great activities and happenings in your very own Copenhagen – most of them completely free of charge.
Bára Sedlákov, President of CBS Culture has several recommendations for the coming months, with everything from festivals, concerts and exhibits.
Concerts:
What: Sommer Klassisk (classical summer)
When: All summer – check out the dates at www.tivoli.dk/sommerklassisk
Where: Tivoli Gardens
What: Concerts in Christiania
When: Every Sunday throughout the summer – check who's playing at nemoland.dk/en/musik/events/
Where: Nemoland, Christiania
Festivals:
What: Copenhagen Jazz Festival 2017
When: 7th-16th July
Where: Various places in Copenhagen – check out the full program at jazz.dk/copenhagen-jazz-festival-2017
What: Summer in the city festival
When: 27th-30th July
Where: Huset Magstræde and other places – the program huset-kbh.dk/event/summer-in-the-city-festival-en
What: Copenhagen Opera Festival
When: 30th July-9th August
Where: Various places in Copenhagen – find out where at operafestival.dk
What: Stella Polaris
When: 6th August, all day
Where: Frederiksberg Have
What: Kulturhavn Festival
When: 25th-27th August
Where: Islands Brygge – more info at kulturhavn.kk.dk
Culture:
What: Louisiania Literature
When: 24th-27th August – check who is performing when at www.louisiana.dk/det-sker/louisiana-literature
Where: Lousiana Museum of Modern Art, Humblebæk
What: Zulu Summer Open-Air Cinema
When: 14th July-31st August – check out which movies are playing at Zulu Sommerbio i København
If you want to find more events to do this summer, have a look at aok.dk.
CBS Culture will return in August with new events and recommendations for the coming Fall, so give them a like on Facebook and keep up to date with all the happening in wonderful Copenhagen. Have a great summer!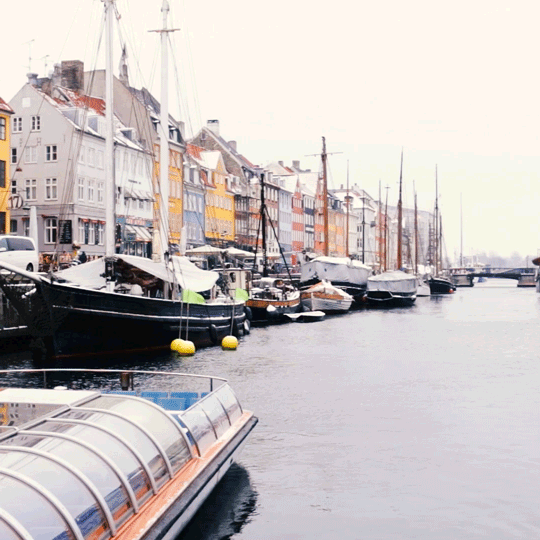 What to do in Copenhagen over the summer?by
For the staff at CBS, the weeks and sometimes even months leading up to study start are spent busily preparing for new and returning students and a brand-new semester.

31 Aug 2023

Some words of advice from CBS WIRE's proofreader Helen Dyrbye, a British expat who has lived in Denmark for decades. Here she explains a few tiny words that can occasionally spell BIG trouble.

24 Aug 2023

This year, showing both new and returning students the concept of 'community' at CBS is a top priority. There is room for everyone, and you can find others that share the same interests as you. Those are the key messages from the Student Communications team. This is highlighted by two campaigns, during the introduction week and at the Bachelor Kick Off.

23 Aug 2023

2023 is the first year for the new organisation Colorful CBS to organise the participation in Copenhagen Pride Parade.

21 Aug 2023

It's been 'welcome back' from the summer holidays for a few weeks now – and soon goodbye to some with a message many had anticipated with dread: a reduction totalling at least the equivalent of 60-70 full-time staff members.

18 Aug 2023

DanSTAR – a successful student rocketry association based at DTU – wants to enlist CBS students and their competences. CBS WIRE followed along on an excursion to the rocket garage.

16 Aug 2023
If you believe that going on exchange is difficult, you might be surprised to learn that there is a space for everyone. Grades and points from extra-curricular activities do matter to some extent, but even with grades at the lower end of the spectrum, an exchange trip is within reach.

18 Nov 2022

04 May 2022
Stay connected
Close