5 great tips for visiting to Rotterdam and don't bother bringing an umbrella – you will get wet anyway 😍☂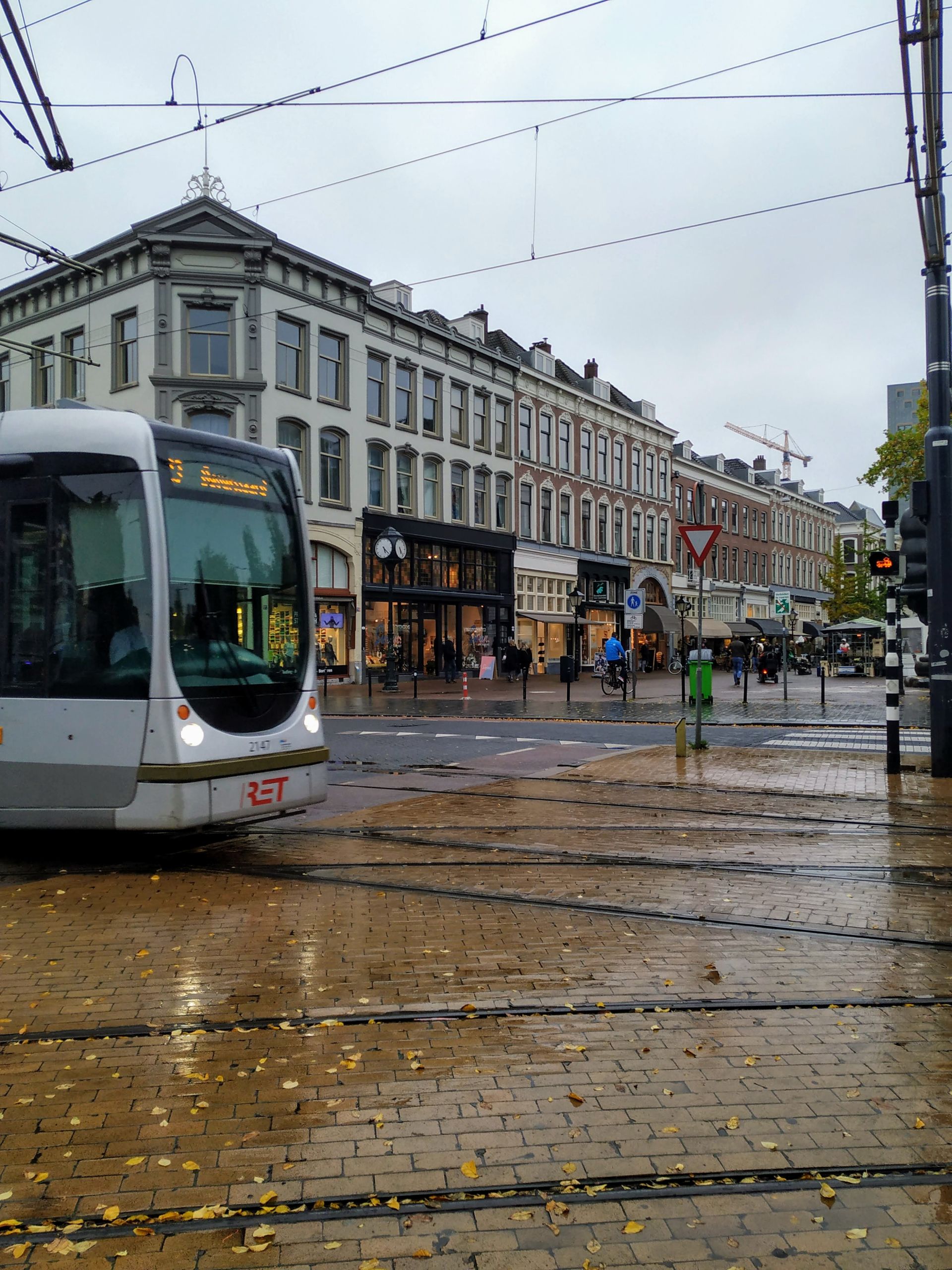 Rotterdam, that often overlooked modern city in the Netherlands, has plenty to offer. The second-largest city in terms of population, only following Amsterdam, the metropolis, combines a picturesque architectural scene with traditional and charming streets, next to the UNESCO World Heritage site Kinderdijk, offering a unique view full of typical Dutch windmills.
I feel that Rotterdam is to Amsterdam what Madrid is to Barcelona. Despite its cultural, artistic and culinary treats, tourists seem to prefer Amsterdam and Barcelona because of some massified tourist attractions (a.k.a. The Red Light District) or a well-connecting airport facilitating cheap flights.
Still, Rotterdam is merely an hour away from Amsterdam so you can easily fly to the former and explore the architectural wonders of Rotterdam.
If you decide to do so, here are my tips after spending some months in the city. Hope you find them useful!
Bring a Maestro debit card, or cash
The Netherlands, like many other European countries, is turning cashless, and many establishments state that you can only pay by card ("alleen pinnen"). Surprisingly, quite a few places do not accept the otherwise internationally accepted MasterCard and Visa cards. And we can only pay with Maestro.
Just in case, I would recommend bringing a few euros with you on your trip around Rotterdam. In trendy spots like Witte de Whitstraat, a street with nice pubs and cafés, I've experienced that I could not pay with my MasterCard. The popular supermarket chain Albert Heijn, which you'll find virtually everywhere in the city, is no exception to this. You'll only be able to pay with a Maestro there. That or cash.
Don't bother bringing an umbrella
If you're living in Denmark, this will be no surprise to you. It does rain a lot in the Netherlands, but it is also very windy here. Therefore, if it rains and you have an umbrella, you'll both get wet and your umbrella might break.
One way around this could be to bring a Senz umbrella (or any other brand with the same design, for that matter). A quick Google search with the keywords "Dutch umbrella" should be enough to illustrate what I mean. They're built in a way to resist strong winds and protect you from the rain.
Another option (and my personal choice) is to bring a good raincoat instead. I, like many others you'll see, prefer to walk around without an umbrella. And obviously, it's easier to bike like that.
Rainproof shoes are also vital when traveling here.
Mind the bikes… And the trams
One of the reasons why Rotterdam felt so easy and familiar was the fact that people here bike everywhere, like in Copenhagen. As in the Danish capital, cyclist here have their own bike lanes and their own traffic lights. A small detail that some tourists do not know and can only tell when an angry cyclist starts yelling at them.
However, cyclists here feel to me particularly disrespectful of pedestrian crossings. They usually never wait for pedestrians. And at some crossings, they might come from five or six different directions. So, you should always watch out for the bike lanes and look twice for bikes.
Something new for me here are the trams. I really like the idea of enjoying the view while in fast, metro-like public transport. However, the fact that we get to enjoy the view from the tram implies that the tram enters the city center and, once again, encounters several crossings in its way. So be mindful and check for trams coming your way if you see rails or hear and see the signs for their arrival.
Check in and out of public transport
Another point that won't be new to you if you're traveling from Denmark is checking in and out of public transport. If you're not familiar with this system, you should remember to ensure that you check out after every journey. Otherwise, you risk a 20 euro fine. Also, bear in mind that often there are no barriers before accessing the train or tram. So, you should always remember to purchase your ticket before entering.
Lock your bike twice. Twice
Keeping with the trend of transportation tips, if you choose to bike on your stay, let me recommend a few things. First off, you should be confident in your biking as there are frequently groups of bikes and they move quite fast. So, you should feel comfortable with biking next to other bikes.
Unfortunately, lots of bikes are stolen in Rotterdam. A best practice I've heard is to always lock your (rental) bike twice. Preferably, once with a back-wheel lock and a second time with a lock attached to something fixed in the street. You'll see that bike parks often have some iron constructions where you can easily attach your bike to.
Other than that, I can only recommend doing some research on the kind of visit you'd enjoy most.
Rotterdam surely has something for you!