Writing a master's thesis: Sawasdee kha from the land of smiles!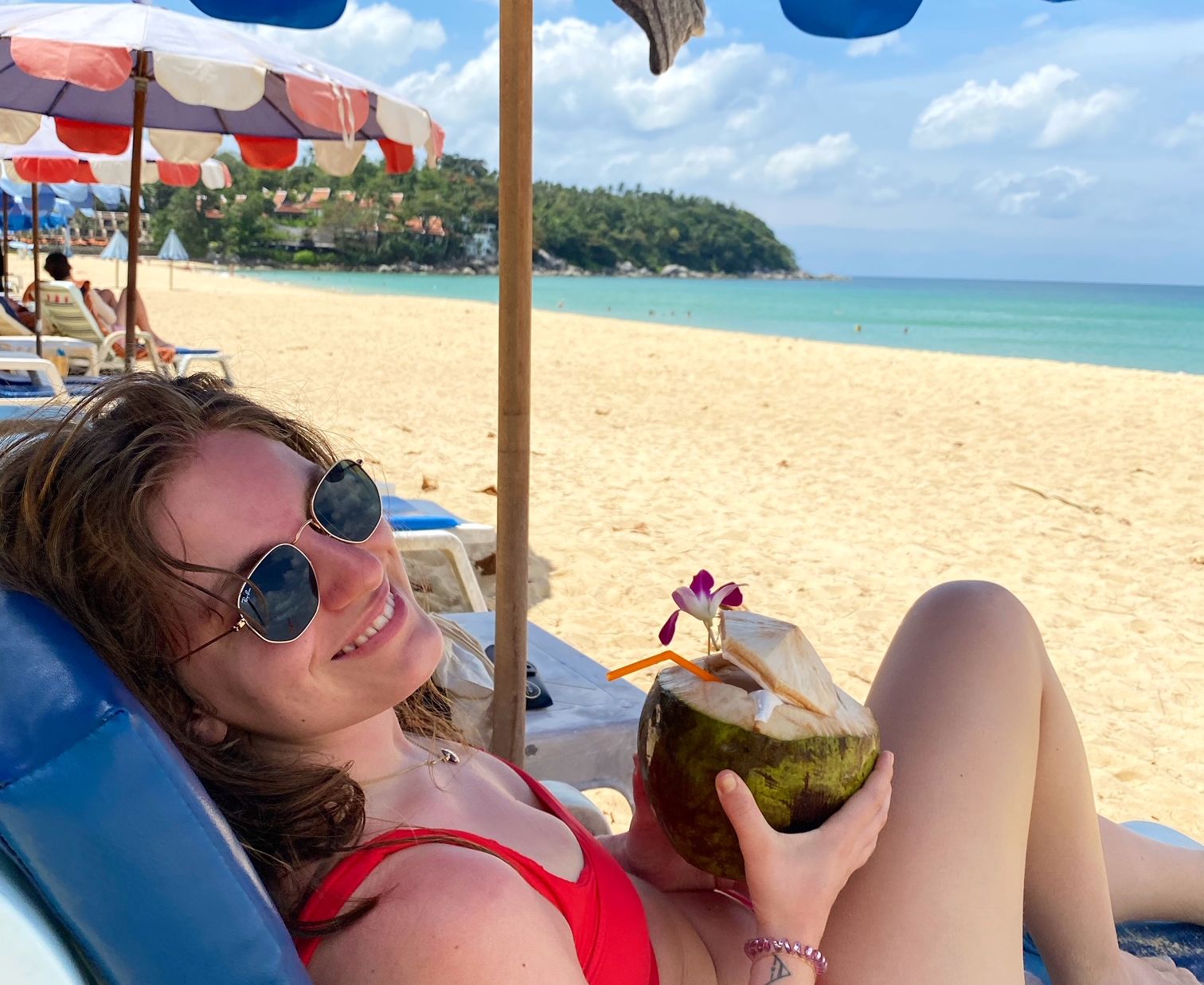 It started out as a joke…
After two years with Covid-19, lockdowns, travel restrictions, and whatnot, the urge to travel and feel free again was eating me up.
And then, on a cold day in December 2021, I found myself at yet another Zoom meeting with my thesis partner, Viktoria, and we booked our tickets. Three months in Thailand would be my new reality.
Fast forward two months, Denmark was free of restrictions, and yet I found myself in voluntary lockdown to escape Covid so I could board my flight to Phuket on February 14. After two years of not catching Covid, I considered myself somewhat invincible, some might even say a Covid-ninja, but boy, did I jinx it.
I tested positive a week before departure, so everything had to be rescheduled. What a hassle…
Bonus info! My thesis (and travel) partner, Viktoria, kept her ticket and travelled to Thailand on February 14, as originally planned. February 16, she tested positive for Covid in Phuket, and had to isolate for 10 days in her hotel room.
February 25, I arrived in Phuket, checked into my hotel at Kata Beach, and stayed in my room to wait for my Covid test result upon arrival. I took a nap after a long journey and a six-hour time difference, and at 3 p.m., I was released from my room, and I went straight to the beach.
During the 5-minute walk from my hotel to the beach, I was completely overwhelmed with impressions in a way I hadn't felt in years. It was almost like entering a different dimension. I have travelled in Asia before, but after two years in my own European bubble, I had completely forgotten about the oh so different world outside Europe.
The air was heavy, the street vendors were loud, the smell was different – even traffic was driving in the opposite lane to what I was used to! Everything seemed different. Good different, but different.
I felt safe roaming the streets of Kata in the land of smiles, but I did feel a bit uneasy, and experienced what is best described as a minor culture shock. I spent the night alone at a restaurant with a Pad Thai, a Singha beer, serenaded by two very talented Filipino singers. Really, what was I anxious about? The beach was great, the sky was blue, the beer was cheap, and the people were smiling.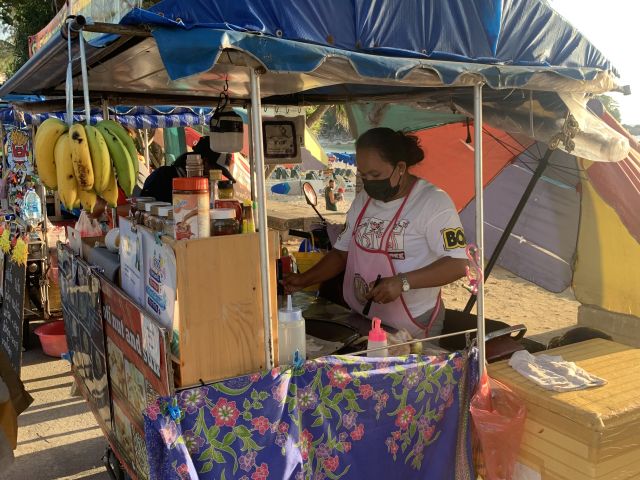 Days went by, Viktoria was released from quarantine, and together we slowly adapted to our new life in Thailand.
We rented a two-bedroom apartment in Rawai during March, on the south of Phuket, near the beach, good snorkelling, bars, and restaurants, and, most importantly, only a stone's throw from the best little smoothie booth with the most delicious coconut smoothie I have ever tasted. Worth. Every. Penny. Which is a WHOPPING 40 bahts! Equivalent to DKK 8 or €1.10. Need I say, it has become an actual addiction?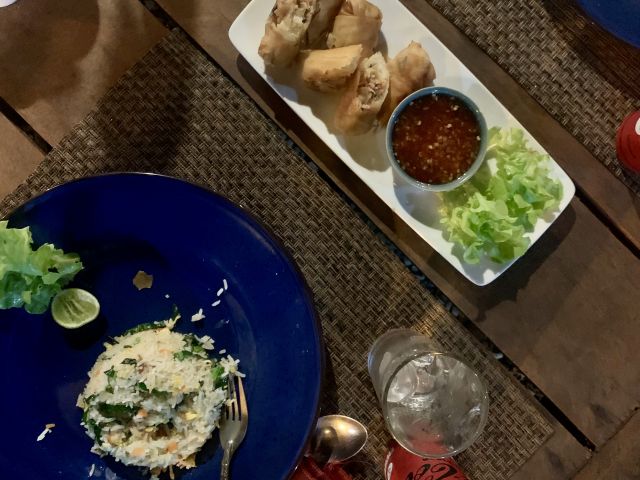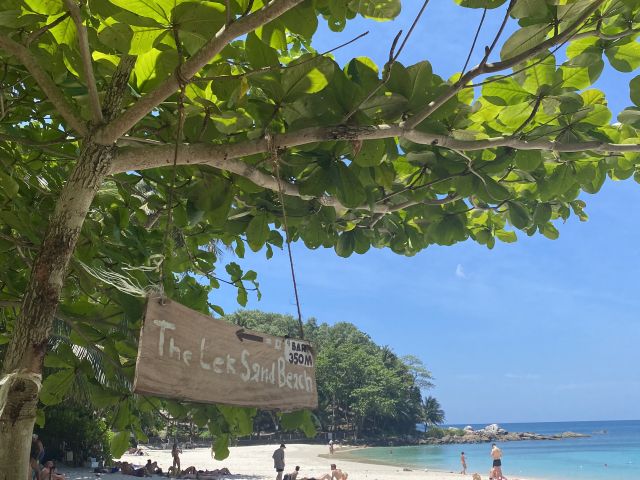 Three weeks have passed since that first night in Kata, and I absolutely love it. Like the Thais, I am all about smiling all day every day – even on days with thesis writing.