Christian Arnstedt at CBS Tech Day: "Don't ask your mum if your idea is any good"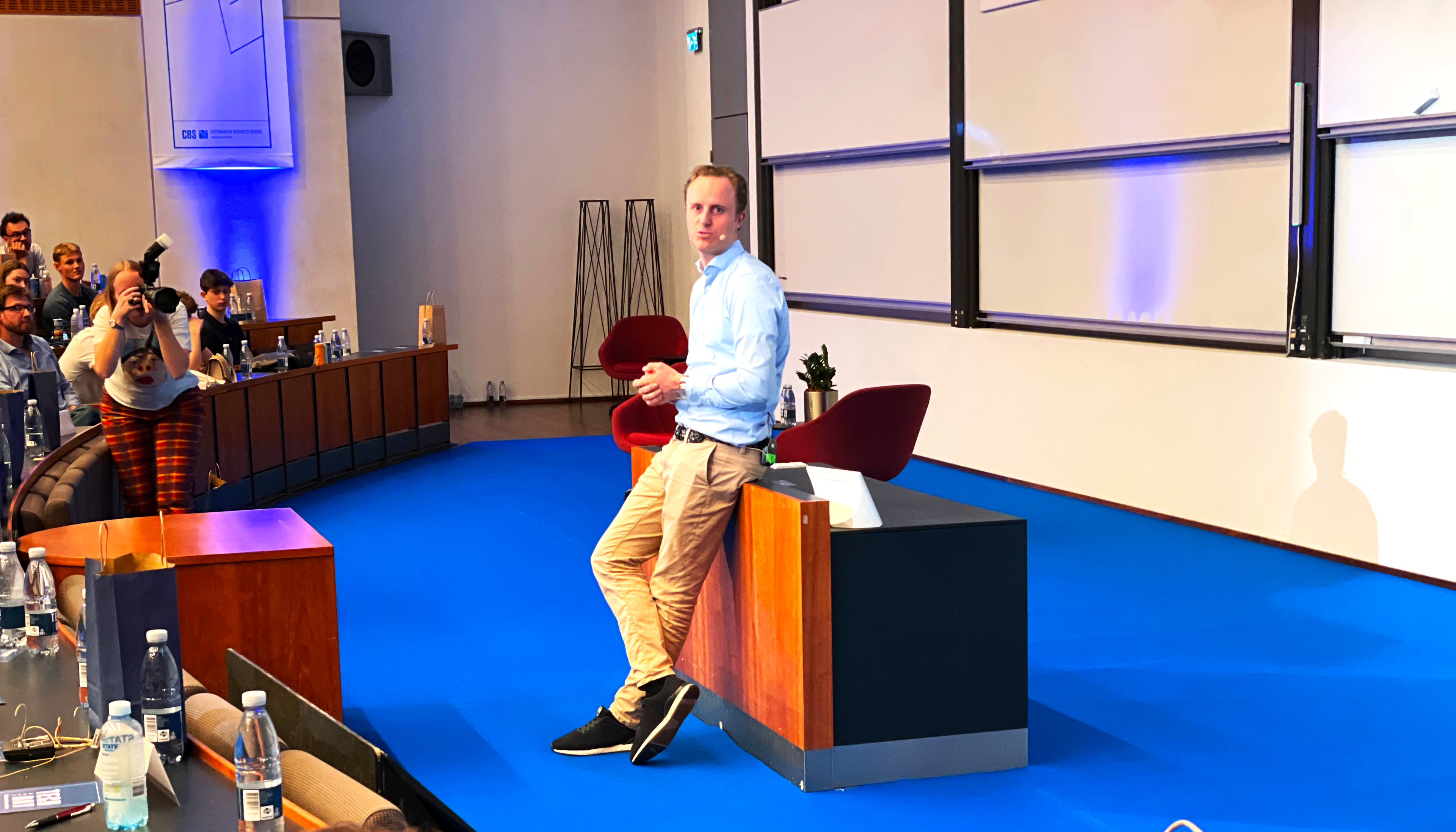 How do you build a tech company? What are the dos and don'ts? At CBS' newly launched Tech Day, multi-investor and CEO of Blazar Capital Christian Arnstedt revealed insights on this exact topic to curious CBS students interested in tech start-ups. His first tip was to never trust your mother's opinion of your ideas.
The auditorium at Solbjerg Plads recently buzzed with excitement over the prospect of learning more about digitalization at CBS Tech Day. About 500 students had gathered to gain insights into what skills are needed in future tech companies and how to start their own digital company.
Among the prominent names sharing their knowledge with the eager students were Commissioner for Competition Margrethe Vestager, Director of Digital Finance & Architecture at Novo Nordisk Mads Nielsby, Professor at Niels Bohr Institute Peter Lodal and CEO of Blazar Capital Christian Arnstedt.
The last-mentioned expert, also known as a multi-investor from the TV show Lion's Den, gave his advice on how to build a tech company from scratch.
While leaning his back comfortably up against a desk, he addressed the audience:
"My first piece of advice is never to trust your mother when she says that your idea for a new tech start-up is brilliant. It almost never is."
Try to fail fast
Instead of relying on your mother or your best friend, you should try to get advice from outsiders, through focus groups and surveys.
"After this step, you should speak to experts in the industry. You can reach out to people on LinkedIn who previously worked in your field of interest or with products similar to the one you wish to develop. Just invite them for a cup of coffee and a chat," Christian Arnstedt explained.
These first steps are crucial and should be taken as soon as possible, according to the multi-investor.
"Many ideas turn out to be rubbish, so try to fail fast, meaning try to test your idea on relevant people quickly in the process," he said.
If your idea is interesting and appealing to both consumers and experts, you have to check the market to see if there is an opening. Can you be competitive when it comes to the brand story or the price?
"If you do succeed in finding an interesting brand story that appeals to consumers and all the other points check out, then you can launch your business," Christian Arnstedt said.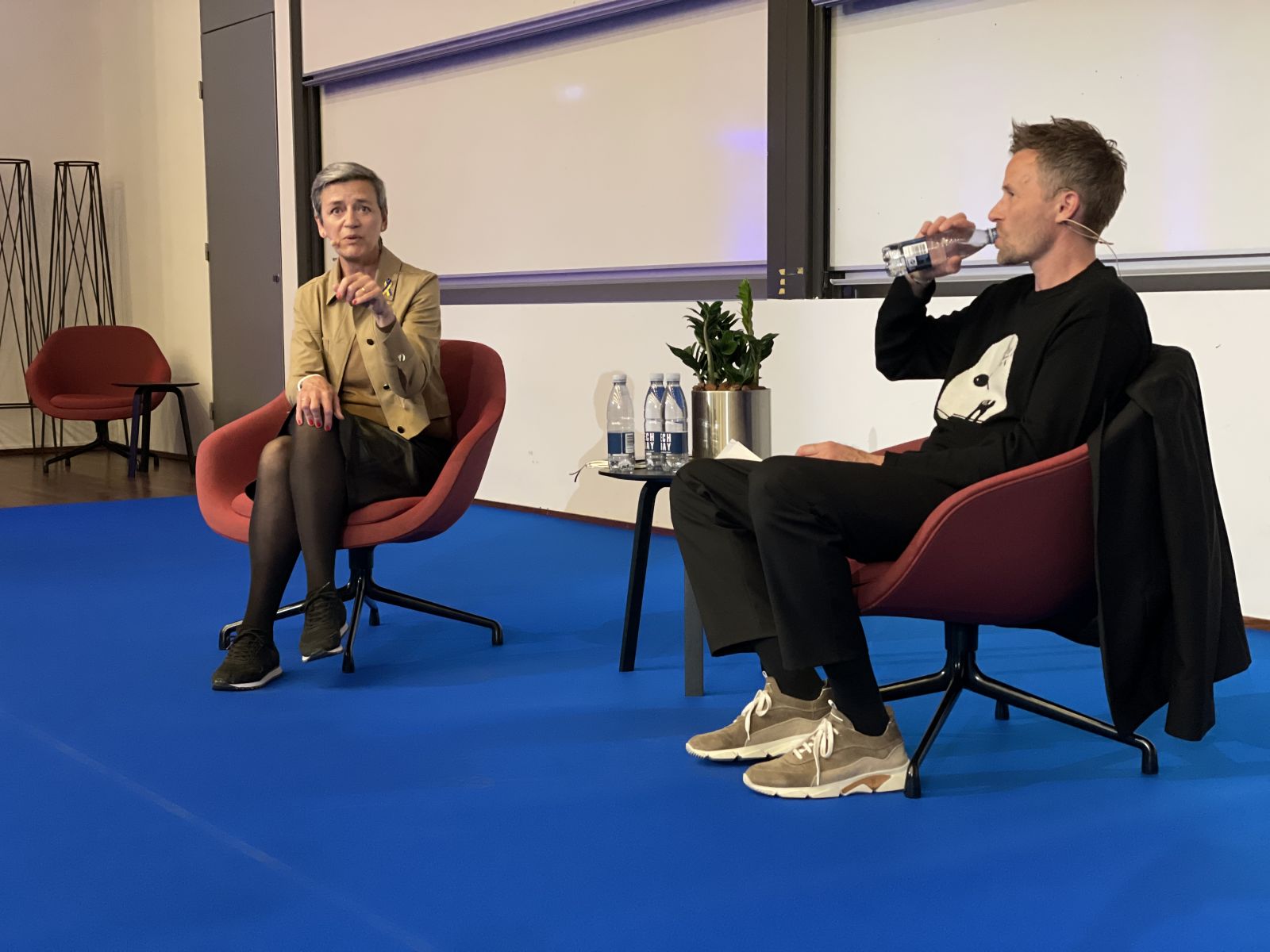 Don't overengineer your product
When you've landed on that unique product that has the potential to make the world better, easier to navigate or perhaps just more aesthetic, there's one thing that you should bear in mind: Don't get too detail oriented and technical.
"Don't overengineer your first product. It's easy to get lost in a small detail, but it's sometimes better to just launch a product and see how it goes. Also because the products tend to become overly expensive if you are too perfectionistic about them. If you have a good solid product, then trust it," Christian Arnstedt urges.
Another suggestion from the expert investor is to know your strengths and weaknesses.
"If your creative skillset is limited, then I would advise you to outsource your branding. It is a really good investment, and it will definitely convert into consumers. You may also want to have a logistics partner to help transport your product," he says and adds:
"And before you say 'No I can't afford to outsource it' you have to ask yourself if you can afford not to."
Use influencers to market your product
A smart way to market your product is through influencers, Christian Arnstedt elaborates.
He recently invested in a coffee company called Chaimberland Coffee, where he got celebrities like Khloe Kardashian, Haily Bieber and James Charles to share content of them engaging with the coffee.
"We made a whole experience around this coffee with extreme latte-art and an old fashioned Tivoli-like claw, where you could toss in a coin and try to catch a bag of coffee beans with it. This made the celebrities engage with our products on their own instead of us having to pay them half a million dollars or something to do it."
Lastly Christian Arnstedt stressed that creating a start-up is a really tough and trying job.
"Most of your attempts will fail, but if you keep working at it, you might just succeed," he concludes.