Wonder Women, but Where to Find them?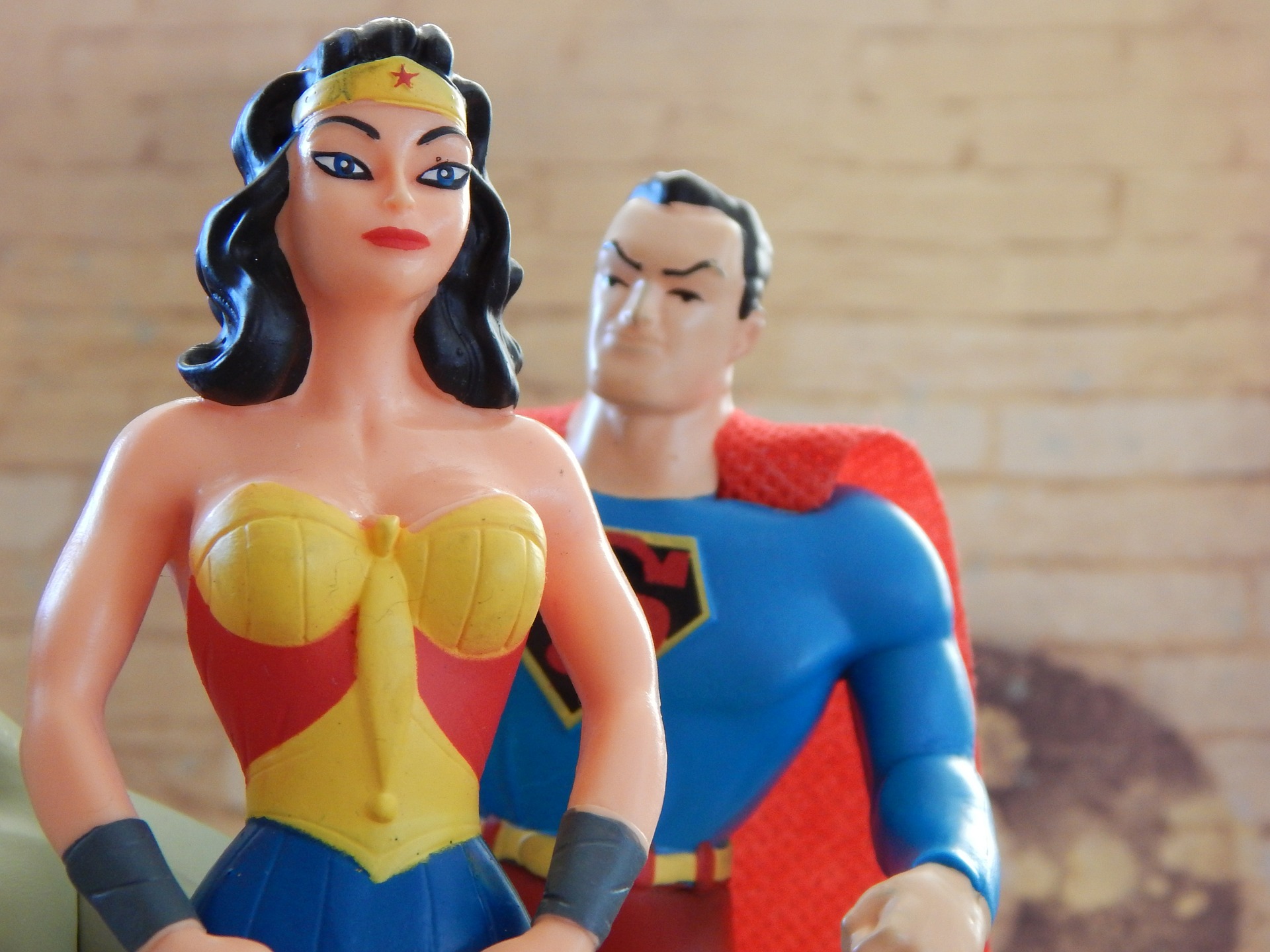 How much can a movie do? Apparently a whole lot. As a motion picture, 'Wonder Woman' has set in motion an empowerment movement amongst women and girls. But as I step out of the cinema and onto campus, I start to question where the academic wonder women are to empower me as a student – regardless of my gender.  
As we all know, Hollywood blockbusters' tell the truth about what we want. Not so much in its content, but more so in their financial succes. We throw our money at things we want and things we need. That is why it is delightful to see that a superhero movie starring a female lead is breaking records and filling every seat at every screening.
We want and need women heroes and Hollywood has finally listened. And not only is the film starring and centred around a wonder woman, but also directed by one. All of which are functions that are usually dominated by men. The film allows us to see that women too can save the world and be powerful. That they are no longer appointed to the cliché role of a damsel in distress, but as badass-explosions-in-the-background-super-heroes.
Heroes who are not superior to men, but equal.
Though, as the patriarchy takes a beating in fiction, I wonder if this will transcend to real life and come into action in our everyday lives here at CBS. Because the sad news is that it still seems to be a man's world when it comes to education and the field of science.
The wonder women of CBS seem to be missing.

Caroline Boas
I am studying Political Communication and Management and all the theorists and professors we are being taught in are men. Given that Derrida, Luhmann and Foucault all are men of the past, I excuse this incident with the fact that the time they were from was different from today. That their time was a time, where women were limited to few, if any jobs, in academia and in society in general.
But as I try to comfort myself with this thought, I reflect on my own situation as a female student. My educators are predominantly males and likewise with the members of the program's study board and CBS' management in general. According to CBS' Gender Statistics from 2015, the institute my program is a part of holds the sad record of having no female professors employed, as well as being the institute with the biggest gender gap amongst the staff.
The wonder women of CBS seem to be missing and this concerns me.
If men are all we ever read, see, learn or receive new knowledge from, then the patriarchy remains.

Caroline Boas
CBS is an educational institution, which produces social and scientific development. If there are no women to research, teach and manage a place with such importance in modern society, then the role of a woman can easily seem less important to that of a man. Because if men are all we ever read, see, learn or receive new knowledge from, then the patriarchy remains to stay, as society portrays men as heros and women as the damsels, perhaps not in distress, but certainly unable to acquire and communicate knowledge of our own.
However, it should exactly be distress we should feel – both male and female students and staff – because the time of Derrida and Foucault is over and we need to start taking action towards creating a society where equality is not only valued, but also shown in all aspects of life.
So while academia might, in all it's cliché, degrade the banality of popular culture, it's amazing how we amongst science and theories need exactly that to show us what is needed in society.
Because even though it is just a few hours in the darkness of the movie theatre, films stick with us. Whether they have been amazingly moving, or ridiculously bad, they affect us in our perception of what our reality is, as they are illustrations of our time, just like science, philosophy and politics are. That is why a movie like 'Wonder Woman' is important. And that is why it is vital that we start seeing more central figures in academia being women, if we want to be perceived as an equal and liberal society now and for the time to come.
There are so many wonder women – and men – out there. And because the superheroes in the movies, as far as I know, are pure fiction, we now more than ever need the real life superheroes to inspire and empower us to fight against the villains of our time. Making us smarter and stronger – regardless of our and their gender.