My wildest wish for CBS: Set free all the fantastic potential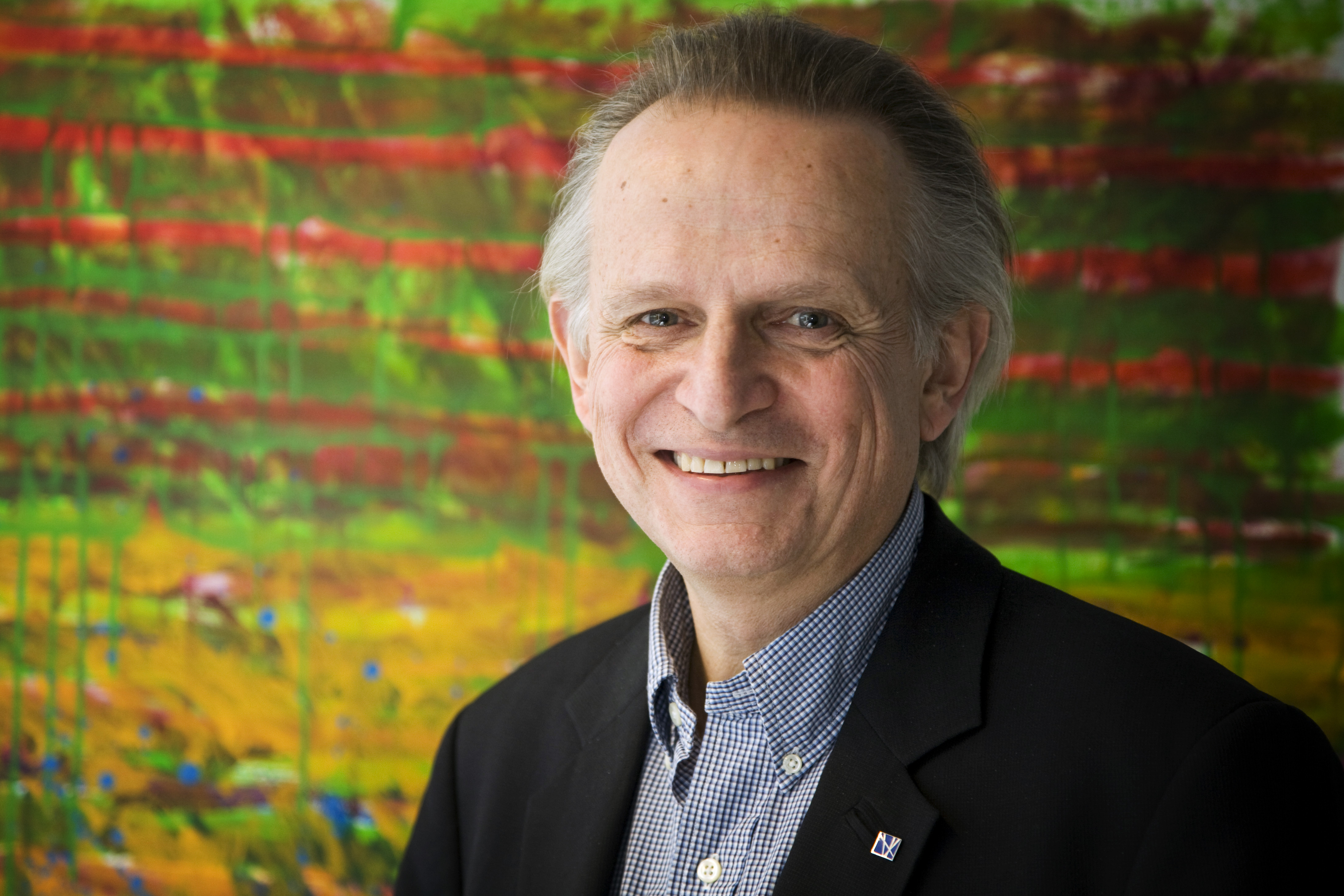 Jan Molin, the Dean of Education at CBS, is about to say goodbye to the title after 11 years on duty, and will return to the Department of Organization. He himself graduated from CBS, has worked at the university spanning the time of three directors of the board, four presidents, four university directors, and three deans of research. CBS WIRE has asked him six questions about his time at CBS and showcases his farewell speech.
On the 1st of January, Jan Molin steps back as the Dean of Education to give the throne over to the Dutch Professor Gregor Halff, from Singapore Management University.
Jan Molin will go back to his previous position as Professor MSO at the Department of Organization, which means that moving the office will be an easy task, as the department has its offices in Kile, the same as his now.
Even though, the position as Dean of Education expires on the 1st of January, Jan Molin will have to take care of a few things until Gregor Halff can take over the position on the 1st of April.
But what has happened at CBS while Jan Molin has been the Dean of Education for the past 11 years? CBS WIRE asked him six questions including what the best and the most disappointing things were?
Without the pressure for production and accounts for short term results, CBS could be a substantial provider of ideas and solutions for a better society.
What are the biggest changes that the programs at CBS have been through in the years where you have been dean of education?
"We have seen fundamental changes to CBS' program portfolio. First of all, we have reorganized to make all programs give our students basic business administrative competencies. Second, we have developed a program peer review process that supports the ongoing development and improvement of all our programs. Third, we have revitalized our portfolio of management programs to place CBS as THE central provider of quality education to Danish private and public companies."
What is the best thing which has happened to the educations at CBS?
"During the last decade, we have seen that we have grown in attraction to students with the best educational background – Danish as well as international students. We are, today, in a privileged situation, being able to enroll the very best. In the same period of time, CBS has been awarded the Danish institutional accreditation as well as the so called 'triple crown': the three international accreditations called AACSB, EQUIS and AMBA."
What is the most disappointing one?
"CBS has not been able to convince politicians and our ministry of our need for a substantial increase in basic research funding. CBS seriously needs more researchers to teach our programs. If this situation does not improve, the research base of CBS programs will be seriously challenged. As such, we face a fundamental quality problem."
Do you have three tips for your Dutch successor?
"I am not in a position to give professional academics good advice. I am confident that CBS will benefit from an incoming dean of education with lots of international experience"
What do you look forward to in IOA?
"I am grateful to be able to return to my old and new colleagues in IOA. I will thoroughly enjoy having time to relate, focus and contribute towards the many interesting things going on in the department."
If you could get your wildest wish fulfilled at CBS, what would it be?
"I think it would be wonderful for CBS to have a slightly better – and more stable – economic foundation. This, I would hope, might set free all of the fantastic potential that I know we have today. So that we can do weird and wonderful projects. Without the pressure for production and accounts for short term results, CBS could be a substantial provider of ideas and solutions for a better society."