Two CBS lecturers refuse to teach on campus: Compare Corona passports to Nazi-era Jewish passports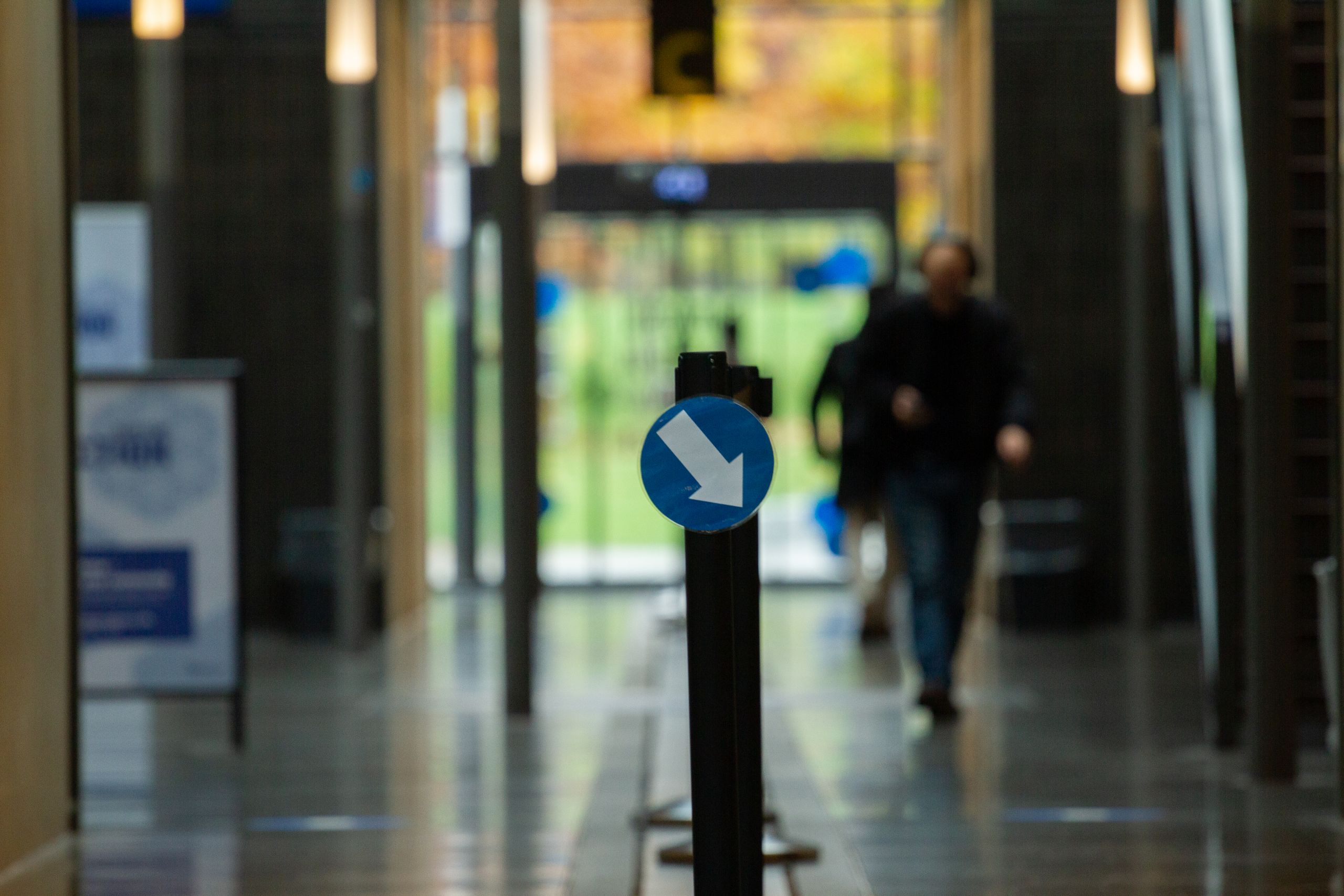 Shortly before the course was set to start, 120 macroeconomic students at CBS received notification that their teachers refuse to teach while CBS requires a Corona Passport on Campus. CBS says students will not be effected by the protest.
"Dear BSc student of Business Administration and Philosophy – Ha (fil)
The course on macroeconomics was scheduled to start on 31 January. As you know, before Christmas, CBS chose to introduce requirements for the so-called Corona Passport to be displayed to gain access to Campus. We will not participate in teaching on those terms, as this requirement is contrary to a number of ethical and legal principles."
That was the beginning of a very controversial letter sent to 120 CBS students that was subsequently anonymously leaked to Reddit. However, associate professor Ole Bjerg and external lecturer Rasmus Hougaard Nielsen have confirmed to both DR News  and Ekstra Bladet  that they wrote the letter. In it, they also inform their students that they are not interested in moving the class online, should CBS suggest this alternative.
In the letter, the two teachers also reveal that they do not want to wear masks and refuse to get tested or vaccinated, and are consequently unable to obtain Corona Passports. Their argument is that it infringes on their bodily sovereignty.
Both lecturers are convinced that the restrictions imposed during the last two years to fight the spread of Covid-19 violated national and international laws and conventions. Among them, the UN declarations on human rights, EU's Charter on fundamental rights and Article 150 of the Danish Penal Code.
On the same grounds, they refuse to check if students are following the guidelines, stating that they fear legal repercussions in the future if they participate in enforcing the restrictions. They expect a "Nuremberg Process 2.0" will take place in the aftermath of the pandemic.
"For us, there is no significant difference between the Corona Passport and the Jewish passport that was introduced during World War II. Both testify to a lack of respect for universal human dignity."
In the letter, the two lecturers clearly state that their discussion is rooted in a deep disapproval and disagreement with the way society and CBS is handling Corona and call it "mass-hysteria" that is "not based on facts". They underline that they consider themselves part of a global movement.
"It is time for the fake circus to stop. And it does so only when people let go of their fear, wake up and start saying no to the madness. Fortunately, that movement is in full swing all over the world, and it will increase in the coming weeks and months. This is our small contribution to the movement."
Neither Ekstra Bladet, which broke the story, DR News nor CBS WIRE has yet been able to obtain a statement from Senior Management at CBS concerning the letter distributed by the two lecturers, and the repercussions they might face for refusing to teach.
But in a written response to CBS WIRE, Director of HR at CBS, Anders Lauesen says:
"CBS follows the government guidelines on the handling of Covid-19, and continuously informs staff and students about these guidelines.
As an employer, CBS cannot comment on individual cases, though generally, failure to comply with these guidelines or other contractual obligations can, of course, have consequences for your employment."
Even though CBS has yet to comment on whether the two lecturers will be fired, one of the lecturers involved, Rasmus Hougaard Nielsen, has stated to DR News:
"Today (Sunday) we are still employed by CBS, but an internal case is currently pending. An employment rights case, naturally."
In reply to our enquiry concerning any potential consequences for students, CBS reassures CBS WIRE that the lessons on macroeconomics that the students are entitled to receive will be taught, so the students need not worry.