Throwback: Relive three fabulous Pride Parades with CBS ‍🌈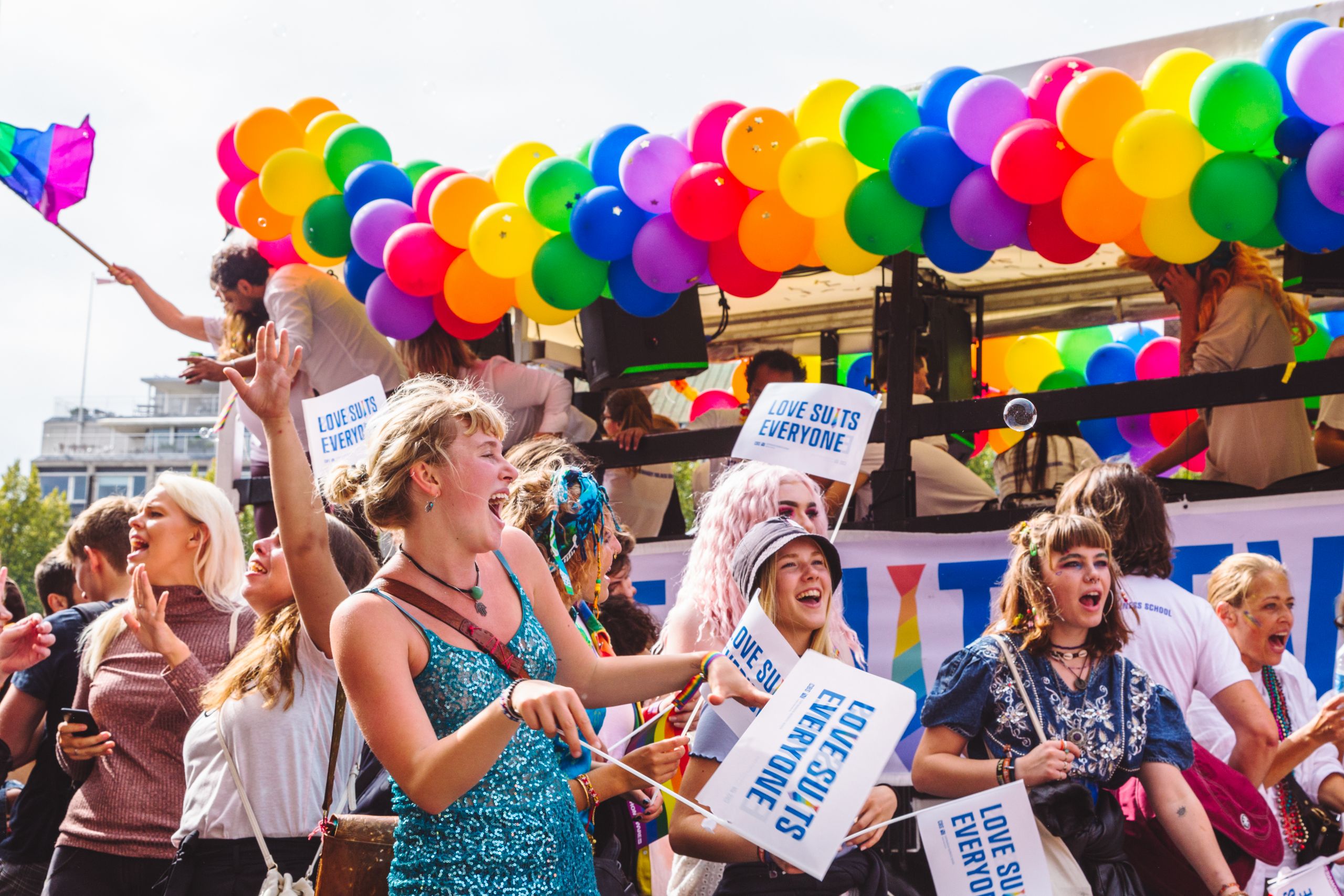 CBS is participating in its fourth Copenhagen Pride, but this year, without a huge, colorful, buzzing and jolly pride parade. So, right here you can experience or relive CBS' participation in the past three Copenhagen Pride Parades under the motto 'Love Suits Everyone'.
This week is Copenhagen Pride week. It's usually a week full of debates, talks, events and, of course, parties around Copenhagen. But as coronavirus wanted it differently, events and the parade have moved online.
As in the last three years, CBS will also be participating in various events throughout the week as well as in the online parade, which will roll across the screen on Saturday August 22 from 18:30 – 19:30. The parade will be followed by a Copenhagen Pride show transmitted on TV2 Lorry the same evening. (See fact box for events!)
But why not get in the mood by glancing back in time and reliving three joyful and glittering Copenhagen Pride Parades CBS style.