The uncertainty of my future: Should I stay, or should I leave?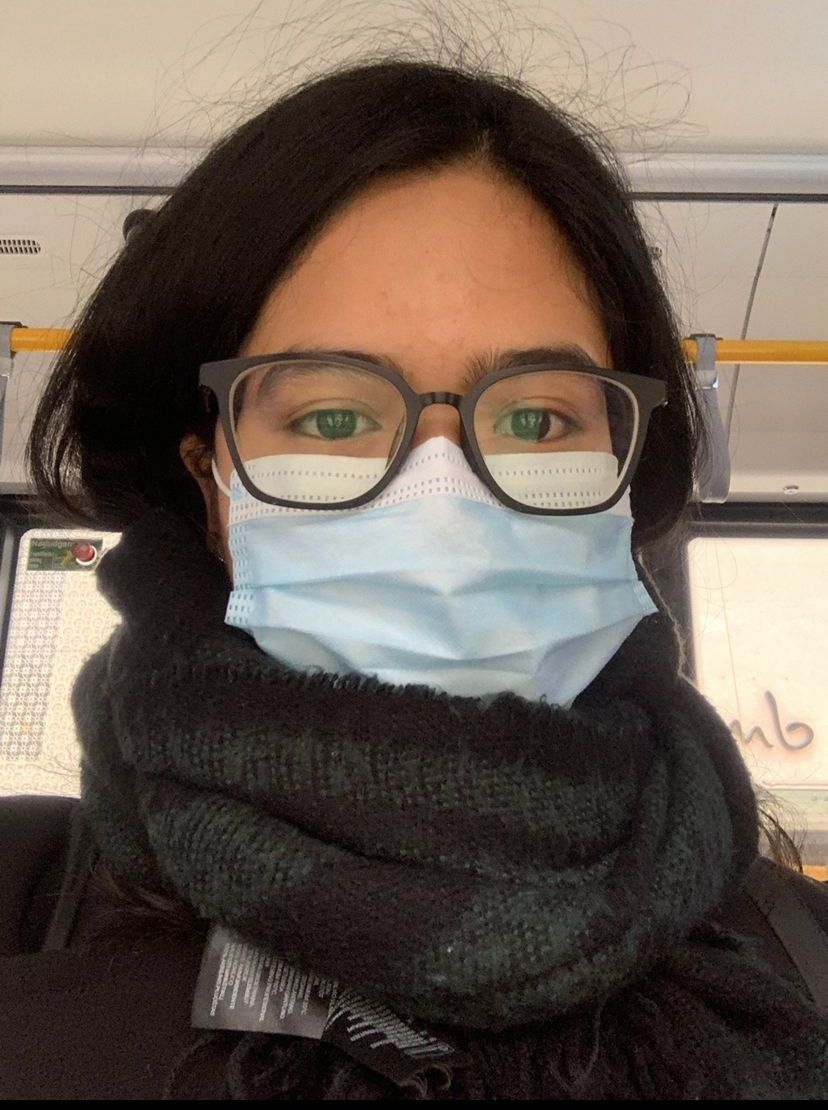 I am writing this post after I have had a hard, rollercoaster-emotional week.
This week was full of bitterness, sweetness and most of all, disappointments.
This week also made me think about how my future would be.
The pandemic has made everything about the future so blurry, it has made it all uncertain. This is something that a lot of students can relate to where classes are having to be made online, exchanges to other countries will probably have to be cancelled, and people are facing unemployment and financial instability.
The uncertainty of the future makes me worry, makes me anxious and makes me terrified to go through this unclear future of mine. One plan will probably not be sufficient especially when anything could happen in this pandemic.
I felt my heart beating really fast and I could not think about anything else besides the offer letter
On Monday, I got my acceptance letter to continue my master's degree here at CBS. I remember being so shaky receiving the email through my CBS account about the results of my master's application. I felt my heart beating really fast and I could not think about anything else besides the offer letter.
I told myself, "Everything will be fine Aisya, deep breaths". When I opened the pdf-file that would shape my future, I saw the words… "We are pleased to inform you that we can offer you conditional acceptance to the two-year full-time graduate programme…"
Normally, other people would be happy and jumping for joy if they received the education program that they always dreamed of. They would probably be celebrating it with their family and friends, posting it on social media and feeling proud of themselves.
I did not feel that way, as I hoped for something else. Instead, I felt sad that all my dreams that I was building for, will probably just go to waste. I felt worried that I needed to find another way to still let my ambitions soar and achieve my goals. I felt like everything was coming to an end, because the future in my head that I dream of would not happen!
I felt afraid that if all my plans go south, what would I do? I needed to find a Plan B, Plan C, and probably until Plan Z to make sure that I have all the backup plans I need!
Deep down, I was hoping that I would receive the CBS Scholarship to continue my master's degree here.
As I am not an EU/EEA student, it is compulsory for me to pay my tuition fees here for my education. During my bachelor's, I have worked hard to make sure I have enough funding to pay my tuition fees, this includes working here in Denmark, help from my family and friends, and P2P lending.
5 DAYS! How can I make up my mind to accept or reject the offer so quickly?
I am honestly so grateful for the support and love my family and friends have given me while studying abroad in Copenhagen, Denmark. However, probably luck is not on my side this time, as I do not think I can afford to pay for the master's degree tuition fees.
CBS gave me 5 days to accept the offer. 5 DAYS! How can I make up my mind to accept or reject the offer so quickly?
That leaves me with the second option – to reject the offer. What would I do?
If I stay here in Denmark, I have only 6 months after my graduation to stay here and find a full-time job. Questions keep popping up in my head such as, "Would Danish companies want to hire me? I still can't speak fluent Danish! I only have a bachelor's degree?
Am I competent enough to compete with the other students who would be applying for the same job? I would probably not be eligible for that position!". These questions worry me, and have made me cry every night, thinking about how it would be. Would all my 3 years spent here be wasted? Would my dreams of having a career here in the Nordics be possible after this?
This dilemma has been haunting me for days...
This train of thoughts led me to another plan, to return home to Malaysia if job seeking here in Denmark is not guaranteed.
Returning home to Malaysia is not the worst plan at all, but I would just feel sad.
Leaving all the things that I have built here in Denmark such as my family ties, relationships, friendships, and the openness of the Danish culture. I just felt that I have gained a lot of opportunities here in Denmark and if I go back to Malaysia, I will have to leave all of these behind.
However, deep down, I know going back to Malaysia would be a blessing for me. I know I get to be with my family and friends, I get to enjoy the tropical weather, and I get to eat the Malaysian food I miss. If I get a job in Malaysia, I would be able to implement all the knowledge that I have gained while studying at CBS.
I get to learn about the Southeast Asian market from a business perspective, I get to apply all the critical and analytical thinking that the Danes are good at, and I get to be back home after nearly 3 years away.
This dilemma has been haunting me for days. Therefore, should I stay, or should I leave?