The stages of the talk!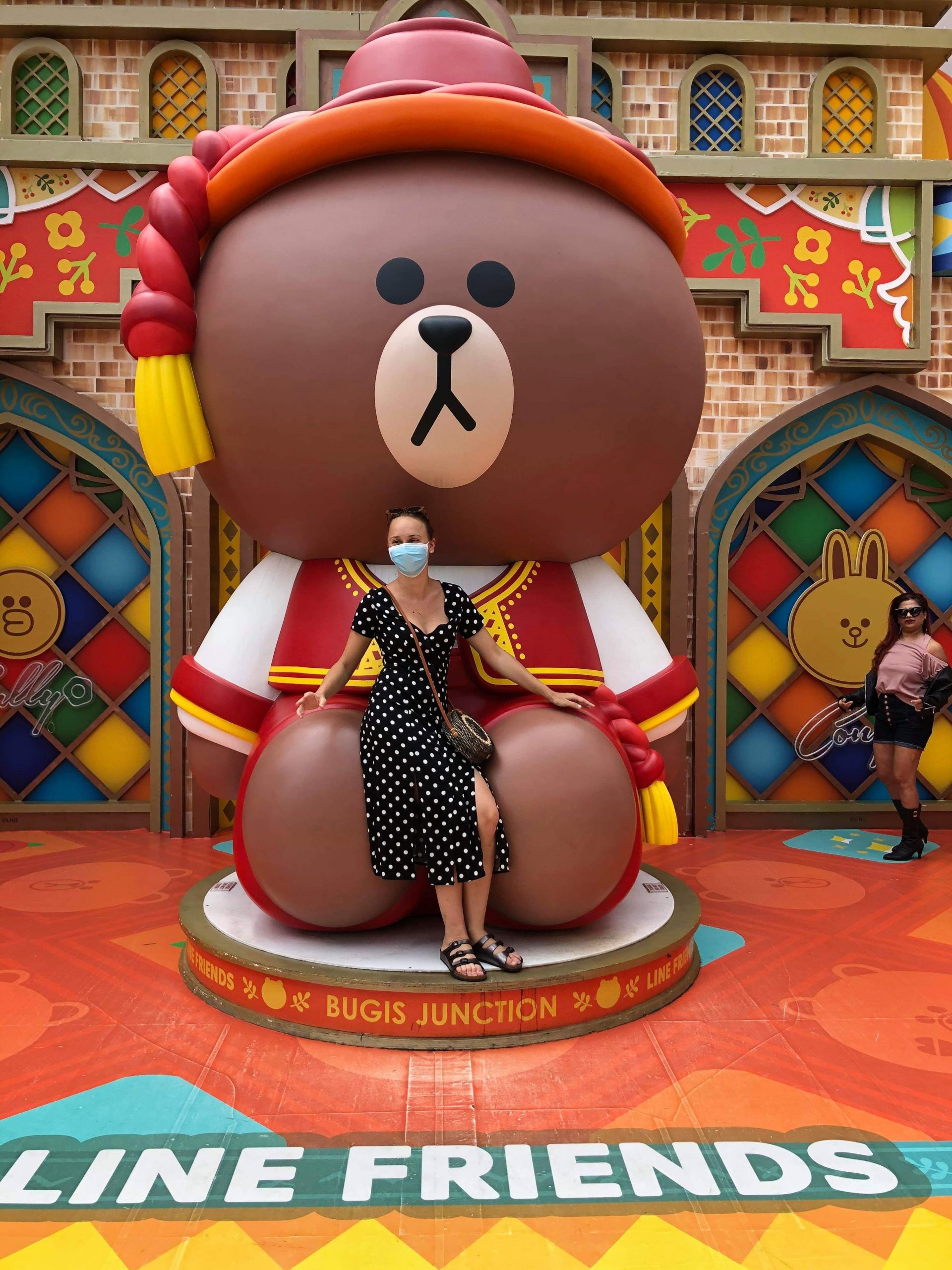 One and a half month ago
I was happily arriving in my exchange semester's host country, Singapore. With a week in Bali under my belt and a planned day at Marina Bay to look forward to, everything had a pink reflection.
The building I was renting a room in had a great pool, a gym just next to it, and a super nice transport link to the school. My boyfriend was just next to me and my funds were ready to be spent on whatever my soul, stomach or brain wanted. The sun was just where it was supposed to be: above me!
One month ago,
I was ready to get back to a routine, start going to the gym, plan my two days a week by the pool, start writing and working on some small side projects I haven't had the time to get into.  My boyfriend just left for Denmark, so I had to assign a bit of time to missing him, as well.
Being housemates with a classmate was nice enough but finding out there is another cool girl we can spend our time with was a good extra. My closest friend in the class was also here with her boyfriend, so it sounded like there will be great times for cool conversations during these four months.
I applied for my Vietnam visa – There it goes: my first trip out of Singapore was officially in the planning phase!
Three days after,
my bestie and her boyfriend were officially too attractive for this world. If the theory that the female mosquito carrying dengue fever dies after biting one person is true, then two mosquito females could just not resist these two people. If not, one mosquito probably wanted them to have even more things in common than their love, friendship and all that…
It was scary and worrying because they both started to look worse and worse. The fever, the blood tests and all the shenanigans did not really characterize a right start for their time here. Of course, I was safe and not as worried as them, but it was hard not to empathize as we were supposed to all have a blast!
A week after,
things started to get back to normal, my friends were fine and back to planning trips.
Oh, and if they were planning trips, my visa for Vietnam got approved: I was planning my own adventure and thinking of meeting them for some good times on a Paradis Island of Malaysia.
One of those nights, the Chinese New Year celebration started and there were fireworks in front of the Marina Bay.
It was the first time we wore the mask in Singapore. And it was not serious. We wore them in the metro, we wore them a slight bit in the mall… But we also went to a slightly crowded food market and DID NOT wear any masks. The first picture with the mask was taken jokingly on the same night. And the first time my mom told me to be careful was just about the same time.
One week passed, and I learned that the only good time to read the news is at 20:00 sharp Singapore time. That is when almost every day, another case was announced … or maybe another couple of cases…
The mask was still on in the metro, and sometimes in the school hallways. We would all come home and discuss how Singapore and Japan are so good at keeping it under control (they really are!) and how, after the two weeks following the Chinese New Year, there will be almost no cases. Everything will be under control: our travel plans will not be stopped by Miss 'Corona'.
Oh well, two and a half weeks after, we still had the social gathering in our building complex's garden. And after a glass of wine, we would look jokingly afraid at one another when there was a sneeze or cough around us. When someone said they don't want more wine, or that hot guys are not hot, the usual 'Do you have Corona?' fun question would pop up.
Note:
I was looking, but the idea of being in a plane was definitely not appealing either — my boyfriend was ready to buy that ticket, I just had to say the final yes!
That night I told my housemates that I am thinking about leaving. We had some wine and they let me know I am crazy: things are fine! We live in this area, Paya Lebar, that is a bit further away from the center and really there is no sign of major congestion here. There is easily no risk for us.
But wait, didn't a news headline 'New possible cluster at Paya Lebar' come up the following day? Yes, it did! Five cases were discovered at a church just down the road, maybe four blocks away.
It was not so much fun anymore: our classes were moved to an online setup. Also, the image of us on Monday morning, at 07:00 buying supplies is probably hilarious in a dark humor kind of scenario. My housemates bought enough for maybe 2 weeks. I, however, think I am fine for a good month, a good month and a half.
Needless to say, I cancelled my trip to Vietnam, and we are definitely postponing the Malaysian dream.
That is all for now in this episode of 'Keeping up with the Coronavirus' or 'Coronavirus taking Singapore'.
On a serious note:
however, we know we are lucky and safe, and that we just need to follow the precautionary actions advised.
I do hope only the best for the people in China and the other places where the coronavirus has affected the population much worse. We hope they can find it in their spirit to either laugh, meditate, talk about it or use any other coping mechanism that will make their days just a bit better.