Students on voluntary work: It's just free experience. Take it!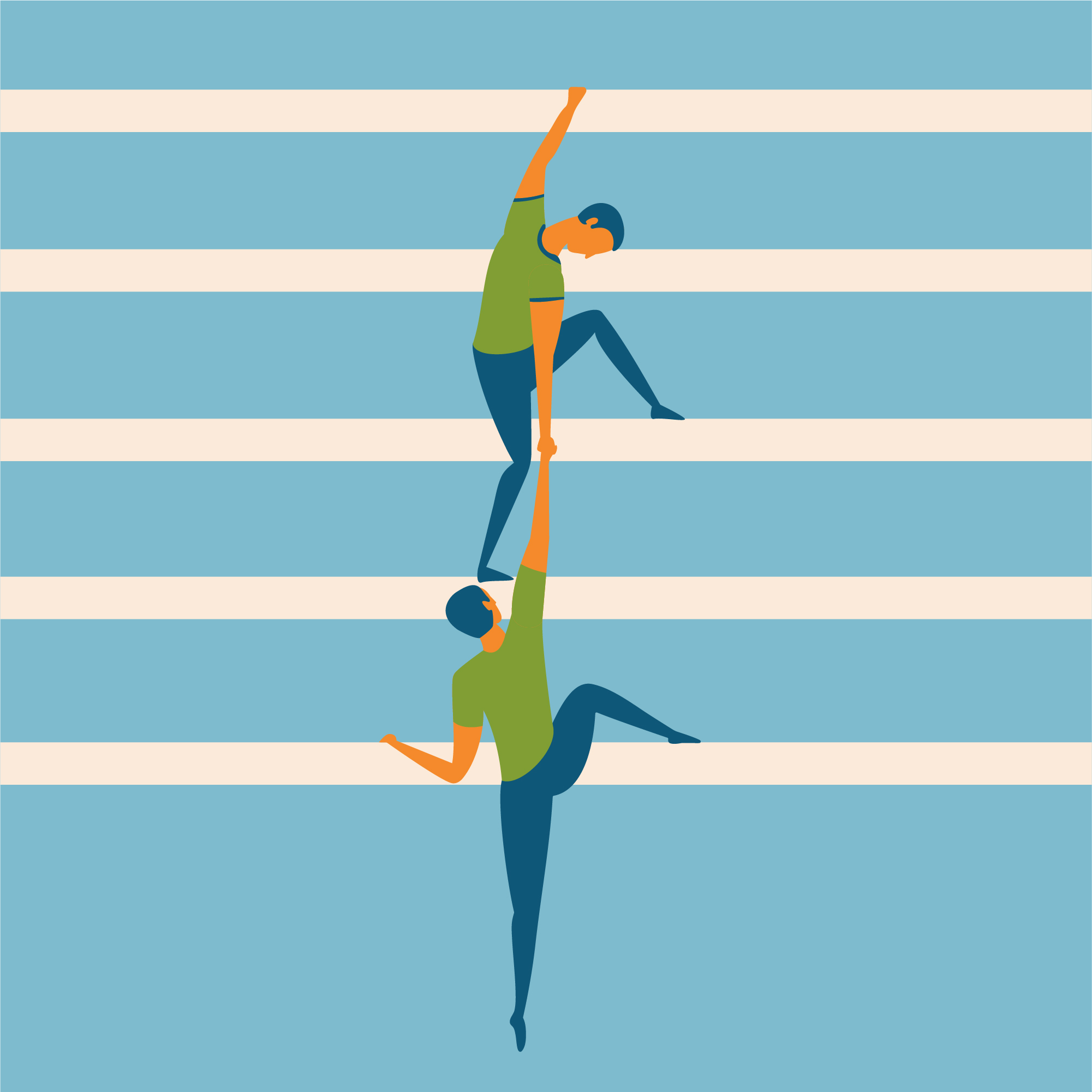 While voluntary work might not fill your pockets, there are plenty of other advantages to volunteering. Not only does it boost your network, voluntary work on your résumé attracts employers, say three CBS students who all volunteer.
To get the dream job, a strong résumé is essential if you want to impress your future employer. While a student job is often considered to be the primary choice, few students consider voluntary work as a way to boost their skills and résumé. Still, there is a lot to be gained from this experience, say the CBS students who are actually doing it.
Astrid Hjort Bendixen, First semester at Cand.merc.(kom.)
Astrid Hjort Bendixen is one of the CBS students who has chosen to do voluntary work while at Copenhagen Business School. She spends five to eight hours each week at DANSIC – a platform for sustainable and social innovation.
"It's amazing to get as much responsibility as I do at DANSIC. They change their team of volunteers every year, so I get the chance to build something completely from scratch. At DANSIC, I am the Communication Director of an organization with 30 people. How many students get that kind of experience from their student job?"
Astrid Hjort Bendixen also has a student job. Although she really likes that job, she thinks that her voluntary work gives her that extra something.
"I get to take on a lot of different tasks, and I get to try out different ideas with so many different people. With a student job, your work areas are limited and clearly defined. But when you volunteer, you get to take on all sorts of tasks with a lot more responsibility."
But what do employers think of candidates who have done volunteering?
"I've always received an extremely positive response to the fact that I have done voluntary work. I managed to get an internship at the Royal Danish Consulate General in Shanghai. And they were really, really interested in my voluntary work. It's a chance to show a future employer that your commitment and enthusiasm are not determined by your paycheck."
Mark Elimann Nielsen, Fifth semester at Intercultural Market Communication
Another CBS student who spends a lot of time doing voluntary work is Mark Elimann Nielsen. He puts about ten hours a week into his job as a board member of the student organization, IMK Union. He doesn't regard the many hours he spends creating social and professional events for his fellow students at Intercultural Marketing as work.
"I don't see this work as a burden. I get to meet a lot of people who I like to spend time with. It might not look as good as a student job on my résumé, but you get so much experience! I like my study job a lot, but when you volunteer, there is no boss to set boundaries in your work. We get to think big and just dive into it."
Just like Astrid, he too experienced that volunteering was something that drew the attention of a future employer.
"When I got my student job at Novo Nordisk I got a really positive response to the fact that I do voluntary work."
Not only did volunteering play a part in Mark Elimann Nielsen getting the job. It also made him great at it.
"I had a huge network from IMK Union, and I had received so much experience on structuring work, planning events and most importantly, I've learned to work with all kinds of different people. It's just free experience. Take it!"
Laura-Line Matilde Nødgaard, First semester at Cand.Merc
I didn't see it as a job. I've met some amazing people from all over the world, says Laura-Line Matilde Nødgaard who did her voluntary work at the Buddy Program at Copenhagen Business School, which aims to give exchange students the best possible introduction to Denmark and student life at Copenhagen Business School.
While some might think that all the hours spent volunteering would take time and energy away from the dreaded exams at Copenhagen Business School, it did the exact opposite for her.
"I actually felt that it gave me more energy. I think my voluntary work is part of the reason why I did great at my exams."
Like Mark and Astrid, she too has a student job and recognizes all too well the emphasis students put on it.
"There is a massive focus on getting the right student job at CBS. Sometimes it's like: Show me your résumé and THEN we can talk. And yes, the right student job looks amazing on your résumé, but voluntary work gives you so much people experience."
Experience put to good use at her current job at Bang & Olufsen.
"I have met so many different cultures through the Buddy Program, so I excel at branding our products outside the Nordic market. Actually Bang & Olufsen told me that my voluntary work was a major factor in me getting the job. We are a group of students where so many of us have good grades and solid skills, so sometimes you need to have done stuff that doesn't translate directly into skills on a résumé."