Student rebellion '22 to mount second huge demonstration in front of parliament to fight regionalization agreement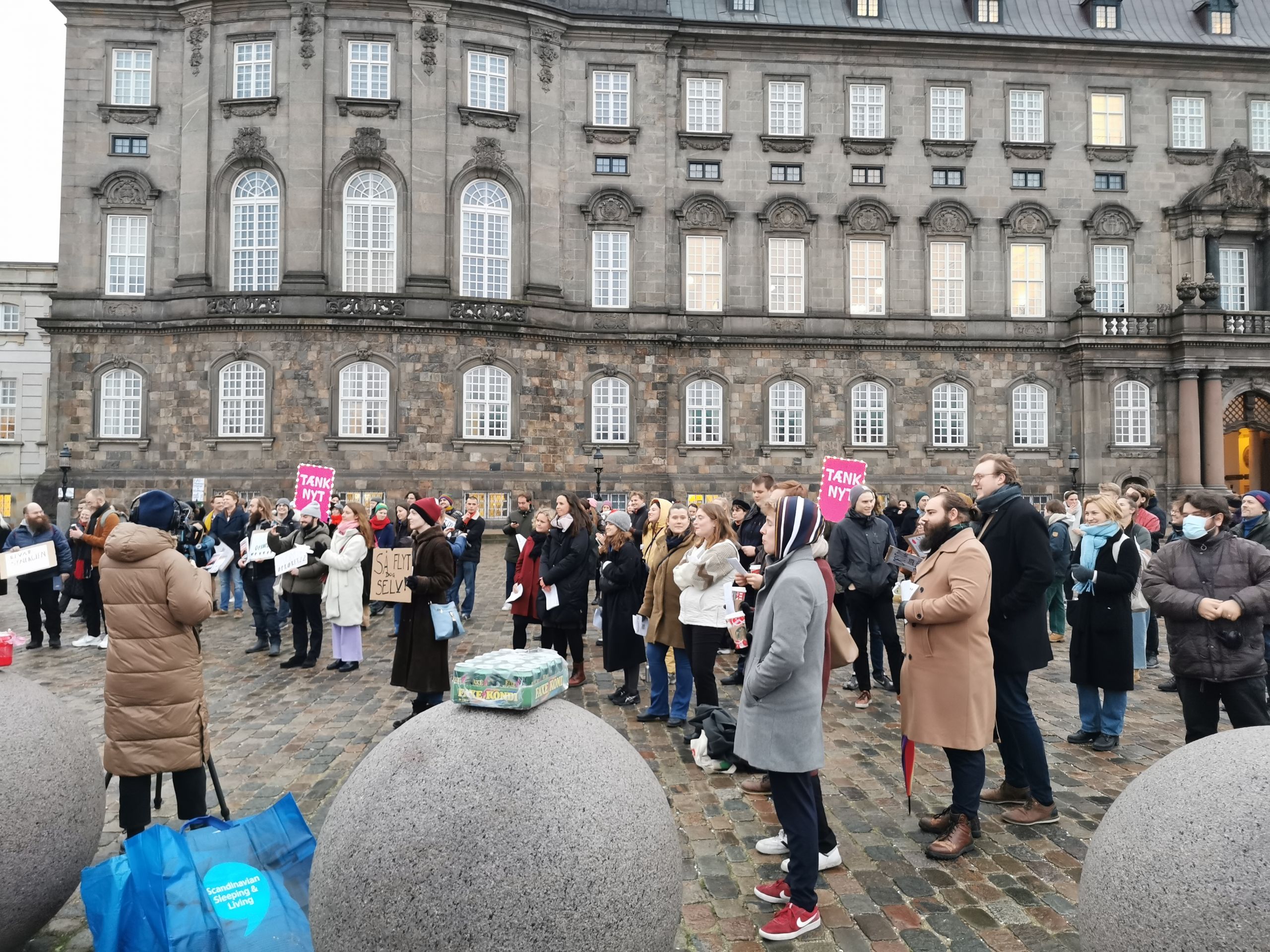 Wednesday 9 February, students from CBS and other universities in Denmark will urge politicians to veto the regionalization agreement meant to reduce study places at universities in major cities.
Wednesday 9 February, the Student Rebellion '22 movement, started among other by CBS students, and six other student organizations have called for a demonstration. Their hope is that the steps outside parliament will be crowded with protesting students demonstrating against the proposed regionalization agreement. Should the first phase of the agreement be implemented the consequences at CBS will be that four study programs will close and a total loss of 317 study places by 2024.
"We are holding the demonstration Wednesday because the parties to the agreement are holding a meeting on Thursday and we will use the day before to show them the importance of reconsidering the issue, so the agreement they make does not lead to fewer and worse educational opportunities in Denmark," says CBS student Josefine Lykkegaard, an organizer of the demonstration, and continues:
"Of course, we hope that the politicians negotiating the agreement will attend and listen to the arguments presented during the speeches at the demonstration, so they can subsequently make well-informed decisions."
The Student Rebellion was launched in the fall of 2021 at CBS in protest against the political agreement proposing to relocate study places from universities in major cities to less densely populated cities. However, it has grown into a national movement devoted to campaigning against the so-called regionalization agreement.
The movement gained traction as the realities of the agreement came to light, that thousands of study places at universities would be cut back rather than relocated. If universities are not able to relocate enough study places, they must reduce their intake on campuses in major cities by 5-10%.
"Our most important message to the politicians is that the regionalization agreement is a flawed agreement and does not meet the ultimate goal or target set by the parties themselves. More details are evident in the attached invitation to the demonstration. Ideally, we hope the politicians, after hearing all the arguments presented at this demonstration, will come to their senses and drop the agreement," says Josefine Lykkegaard and continues:
"I think it is crucial to signal that many of us care about the quality and diversity of our education programs, and that we are dissatisfied with the regionalization agreement planned by a large number of parties."