Student organization makes it easier to study abroad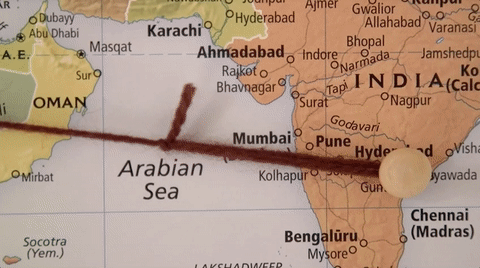 A semester at Harvard, as well as classes at the prominent MIT institution, are valuable components to have on your résumé. However, CBS alumn Sophus Svarre Rosendahl agrees that he picked the most rewarding benefits from his stay at the prestigious university outside campus. Now he is a board member of the DSA (Danish Students Abroad) organization.
"I met a lot of very interesting people, like a guy who is involved with NASA and is building rockets. And when I went for a job interview in London one time, I just called up a friend I had met while studying abroad and asked if I could crash on his couch for a couple of days. That of course was no problem," says Sophus Svarre Rosendahl.
Today, he is a board member of the DSA (Danish Students Abroad), an organization that works with student exchange to encourage CBS students and other Danes to reap the benefits of attending schools and universities abroad.
His own interest and passion about staying abroad stems from a six-month enrolment at Harvard. That was back in 2016. He's an intern for global consulting firm McKinsey & Co, and believes that his six months abroad may have had a positive impact on his employment.
"When I was being interviewed for my current internship, we quickly got to talking about my time as an exchange student and what I got out of it," he explains.
An obvious obstacle for students who want to travel and live abroad is money. "It's complicated, and often there's an economic burden as well," recognizes Sophus Svarre Rosendahl.
He points out that the organization does not have "a bag of money", but that the DSA can help identify the scholarships that a particular student can apply for, and how to write the best possible application.
Going abroad can be very challenging
One of the people who did make use of the available scholarships is current CBS student Frederikke Kaysen who also studies International Business. She is one of the lucky few who got accepted into the GLOBE program, and she has spent a big part of her time as a student abroad.
The GLOBE program consists of people from CBS, the Chinese University of Hong Kong, and the University of North Carolina at Chapel Hill where the whole group spends a semester at each university. According to Frederikke Kaysen, studying in Hong Kong and the USA is very different to studying in Denmark.
"You live around campus at these universities, and you can't really have a job. I knew it was going to be expensive," says Frederikke Kaysen. This is also the reason she applied for a load of scholarships before leaving Denmark.
"I did get some money, but it was a lot of work," she says and elaborates: "It's something you really have to do."
Money is nowhere near the only challenge when you find yourself living and studying in another country. But organizations like DSA can also help with these issues.
"It can be things like how to get a student visa, how to find a place to live, and stuff like that," says Frederikke Kaysen.
The GLOBE program and its network helped her with that, but she points out that these things can be very tricky when you want to study in a foreign country.
She had lived in Thailand for half a year before being accepted into the GLOBE program at CBS, so she had a fairly good idea of how to go about these things. But she is fully aware that, for a lot of people, it can be very challenging. That's part of the reason she got involved with the DSA.
Politics are important
Another reason is that Frederikke Kaysen really likes the political groundwork carried out by the organization.
"The DSA tries to be politically involved. It's cool that someone is speaking for this cause to help us students," she says.
This is also a very important point for Sophus Svarre Rosendahl, who mentions a discussion that went on last fall about SU (money that Danish students receive from the state) and a suggestion about changing how a student would qualify for it. This suggestion would have hurt exchange students, and the DSA was very engaged in this debate.
"This suggestion was thrown out and the DSA was very quick to voice our concern in the press," says Sophus Svarre Rosendahl.
Both Sophus Svarre Rosendahl and Frederikke Kaysen have bright futures ahead of them, and studying abroad most likely played a key role in this. Sophus Svarre Rosendahl is going to Oxford this fall to study for his Master of Science in Financial Economics, and Frederikke Kaysen has a job waiting for her at Maersk Management Consulting when she finishes her degree at the end of the semester.
They both want to continue the good work in the DSA so they can make studying abroad even easier for future generations.