Mogens Lykketoft: Current CBS students will face a major catastrophe if we don't act now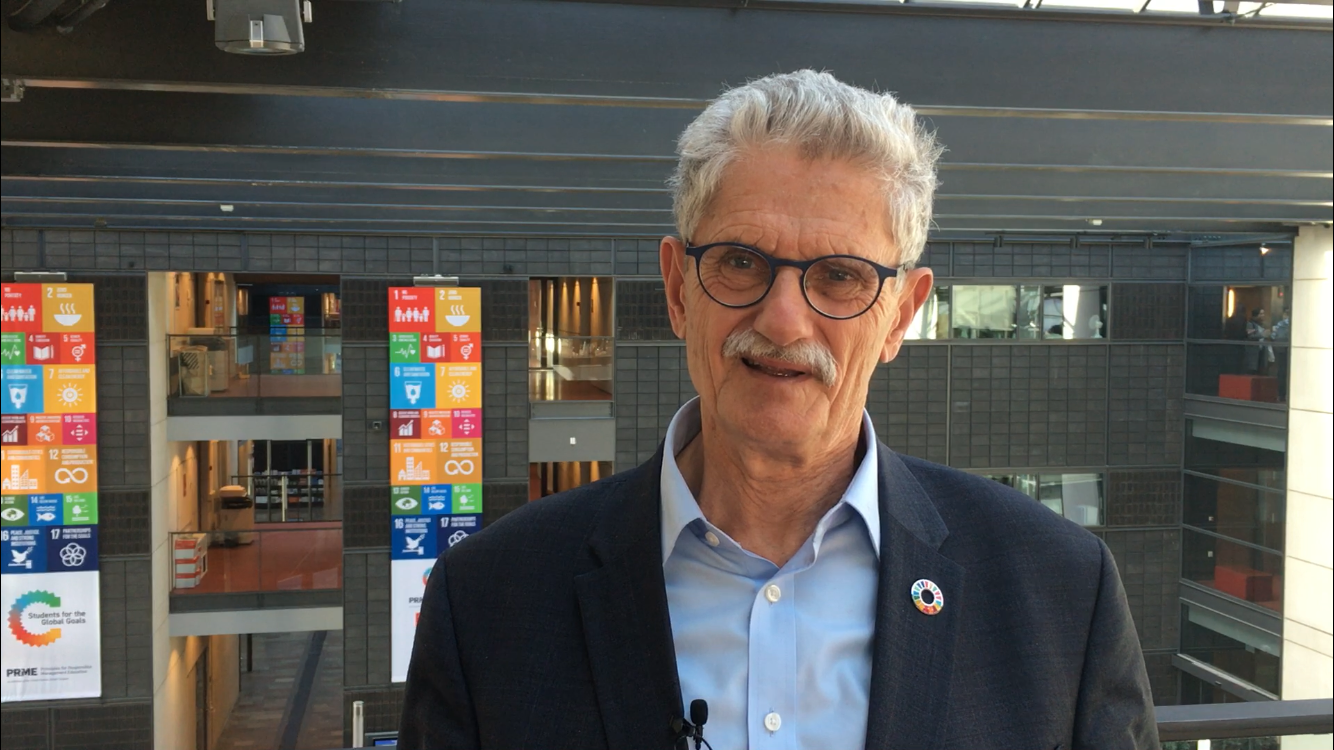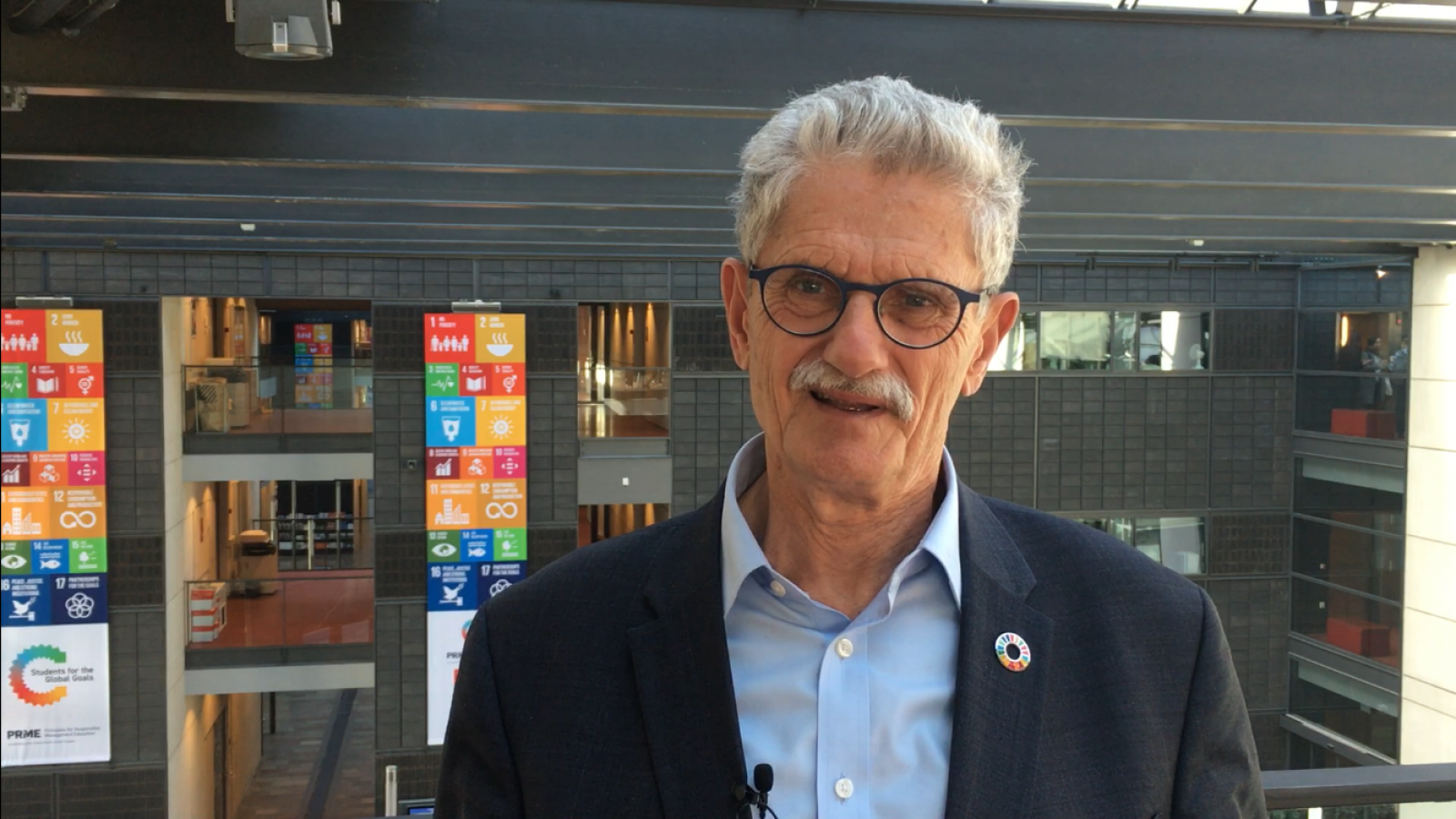 If we do not meet the UN's 17 Sustainable Development Goals, it is not the problem of the next generations, but the current students' at CBS, pointed out the former chairman of the UN General Assembly, Mogens Lykketoft, in a debate about the SDGs at CBS. Also, read about what kind of greenwashing traps companies risk falling into, and why the students should care about SDGs at all.
Re-useable water bottles were placed in front of the three speakers participating in the panel debate, 'SDGs: A new wave of greenwashing?'. The debate was hosted by International Debate CBS at CBS' first-ever event on UN's Sustainable Development Goals on the 11th of April 2018.
Mogens Lykketoft, former chairman of the UN General Assembly, Lars Koch, Deputy Secretary General of Oxfam Ibis, and Susanne Stormer, Chief Sustainability Officer at Novo Nordisk took part in the panel debate. They all agreed that the Sustainable Development Goals are useful, important, and necessary in order to drive future development in the right direction.
But…
As the title of the debate says, there are fears that companies and governments will use the SDGs to strut in borrowed plumes, as it is easy to join the choir of supporters without actually doing anything.
Mogens Lykketoft argues that in order to avoid greenwashing, politicians especially need to set in and create a framework which makes it impossible to act un-sustainable. Because if we do not start following the SDGs, it will all be too late.
"The SDGs define what good looks like"
Novo Nordisk is one company which specifically acts on the SDGs. Susanne Stormer,  vice president of corporate sustainability at Novo Nordisk, explains that they have an initiative called 'Cities Changing Diabetes', which is a partnership platform mobilizing cities to address the growing prevalence of diabetes by promoting a more sustainable lifestyle.
But there are certain traps when it comes to working with the SDGs as a company, points out Susanne Stormer.
The real change in mind will come from the future generation
It was people from PRME who asked if International Debate CBS would be interested in hosting a debate about the SDGs. Aleksandra Billeskov, board member of International Debate CBS, saw it as a great opportunity to introduce the students to the SDGs.
"The SDGs are little understood in the context of business and greenwashing. And it is very interesting, as the business world is often judged about whether they can support the SDGs or not," she says.
Mogens Lykketoft says that the politicians can do a lot to make the companies and governments act sustainable, so why should the students even care?