Scandal-ridden research prompts new national principles for research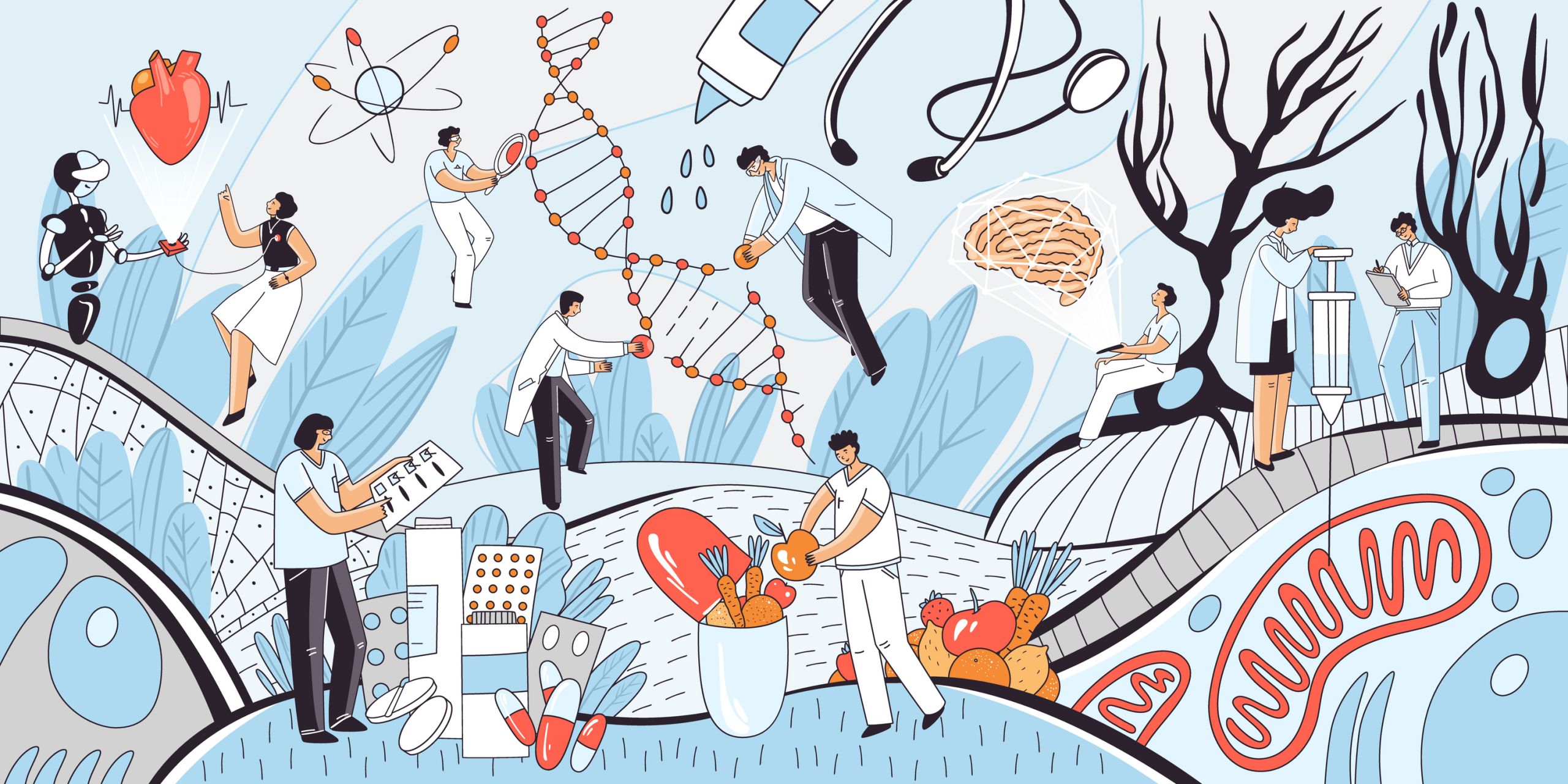 Missing arm's length impartiality between researchers and external parties has resulted in several cases of questionable research – including cases from CBS. With yet more research being funded by corporations and NGOs, new principles and recommendations have been compiled. But what happens if they are breached?
No arm's length principle, serious breaches of good research practice, and external parties meddling in research results. In recent years, cases of questionable research funded by external parties have splashed across the headlines.
For example, CBS' reputation suffered a blow when CBS researcher Troels Troelsen did not clarify that a member of Bæredygtigt Landbrug (Sustainable Agriculture) co-authored the report that was funded by Bæredygtigt Landbrug and the Danish foundation Promilleafgiftsfonden.
In 2018, CBS also had to tighten its guidelines on good research communication after Professor Steen Thomsen wrote a feature article in Børsen, defending Danske Bank in the wake of a money-laundering case. This was a few years after Steen Thomsen's own center, the Centre for Corporate Governance, received a grant worth millions of kroner from Danske Bank.
More recently still, a report on the climate impact of beef from Aarhus University was withdrawn after it was revealed that the NGO Landbrug og Fødevarer (The Danish Agriculture & Food Council) and Kvægafgiftsfonden (a foundation that aims to strengthen the beef sector) had written parts of the report. Moreover, experts argued that the methods and data were flawed, which affected the results, and politicians wanted the case investigated.
In the wake of cases in recent years and the scandal-ridden beef report from Aarhus University, a new set of principles and recommendations for research collaborations and public-sector consultancy has seen the light of day. The new principles have been developed by members from the eight Danish universities and the Ministry of Higher Education and Science. (See fact box)
"When universities collaborate or consult with parties outside the universities, a state of dependence can arise so that  the arm's length principle is undermined. This threatens the trust in universities and researchers. The new principles and recommendations can be used in situations where both parties are in doubt, so that no one ends up with another beef case," says Svend E. Hougaard Jensen, Professor at the Department of Economics at CBS and member of the committee that has compiled the new principles.
According to Svend E. Hougaard Jensen, the principles are especially useful for universities that provide public-sector consultancy and research-based counselling, areas in which Aarhus University, the Technical University of Denmark and University of Copenhagen are very active. However, they are also relevant for CBS, he says.
"There's a tendency for more and more research being funded by external sources, and we will see the same at CBS, which is why the principles are also relevant for CBS. We have had our own cases. And as a university, you want to avoid cases that can tarnish your reputation," he says.
Safeguarding the integrity
Søren Hvidkjær, Dean of Research at CBS, welcomes the new principles, which are "aligned with the national code of conduct and CBS' own principles".
"At CBS, we have been at the forefront in our sector in terms of the demand for transparency of researchers' outside activities and external research funding. We see the guidelines as support for our existing efforts," he says.
Although public sector consultancy is not "traditionally" a task CBS engages in, Søren Hvidkjær is reading the new material with "interest" and explains that the guidelines will be incorporated in work with research projects established in collaboration with external parties.
"The guidelines give clear definitions of, for example, co-financed research, commissioned research, and research-based public-sector consulting. I believe they will be helpful for researchers and administration when collaborating with external partners," he says.
Hans Müller Pedersen, Director of the Agency for Higher Education and Science and member of the committee that developed the new principles and recommendations, hopes that the new guidelines will clarify the roles and responsibilities in collaborations.
"It is our impression that the Danish universities, in general, have a good, common understanding of and culture surrounding the impartiality and integrity of research. The aim with the principles and recommendations is to make it clear how that impartiality and integrity can be secured when research is being conducted in collaboration with external partners," he writes in an email to CBS WIRE.
To Hans Müller Pedersen it is of "utmost importance" that the principles and recommendations are realized among researchers, administrations and collaborators.
"We believe that the recommendations form a useful guiding principle for good research practice in research collaborations. However, we hope that the document will lay the foundation for developing institutional and field-specific policies, where there is a need for further definitions aimed at specific types of collaborations or issues in local environments," he writes.
Breaches of good research practice will be sanctioned
The principles and recommendations are available on Universities Denmark's website – but who is responsible for making sure the principles and recommendations are actually followed?
"It's important that all the involved parties live up to their roles and responsibilities in order to safeguard the integrity and impartiality of the research in research collaborations. The universities have initiated the formulation of some common ground rules, but the responsibility cannot be shouldered by the universities alone," writes Hans Müller Pedersen and continues:
"Every part in a project bears responsibility for living up to the role that has been given in a collaboration. Therefore, clear agreements about the task and responsibilities must be negotiated at the very beginning of a project. That will secure the transparency, and forestall ambiguities in the collaboration."
It is our impression that the Danish universities, in general, have a good, common understanding of and culture surrounding the impartiality and integrity of research

Hans Müller Pedersen
On the question of what will happen if the principles are breached, Hans Müller Pedersen writes in response to CBS WIRE that "everyone has a common interest in ensuring that no one can question the trustworthiness and impartiality of research".
Søren Hvidkjær, on the other hand, knows exactly what will happen.
"We have the possibility to sanction our own employees and collaborators if they breach a contract requirement for freedom of research, for example. Sanctions are decided in specific situations, and we can only sanction it when a thorough investigation has been conducted," he says.
Overall, Svend E. Hougaard Jensen, who is the Director of the Pension Research Centre, PeRCent, which is funded by Danish pension funds, recommends that when researchers collaborate with external parties, all collaboration parties should read the principles and agree to them before moving on with the project.
"Universities must be careful about who manages external funding and how. That's why we need to state exactly how the arm's length principle works," he says.