Run like the wind: 350 CBS folks participated in this year's DHL Relay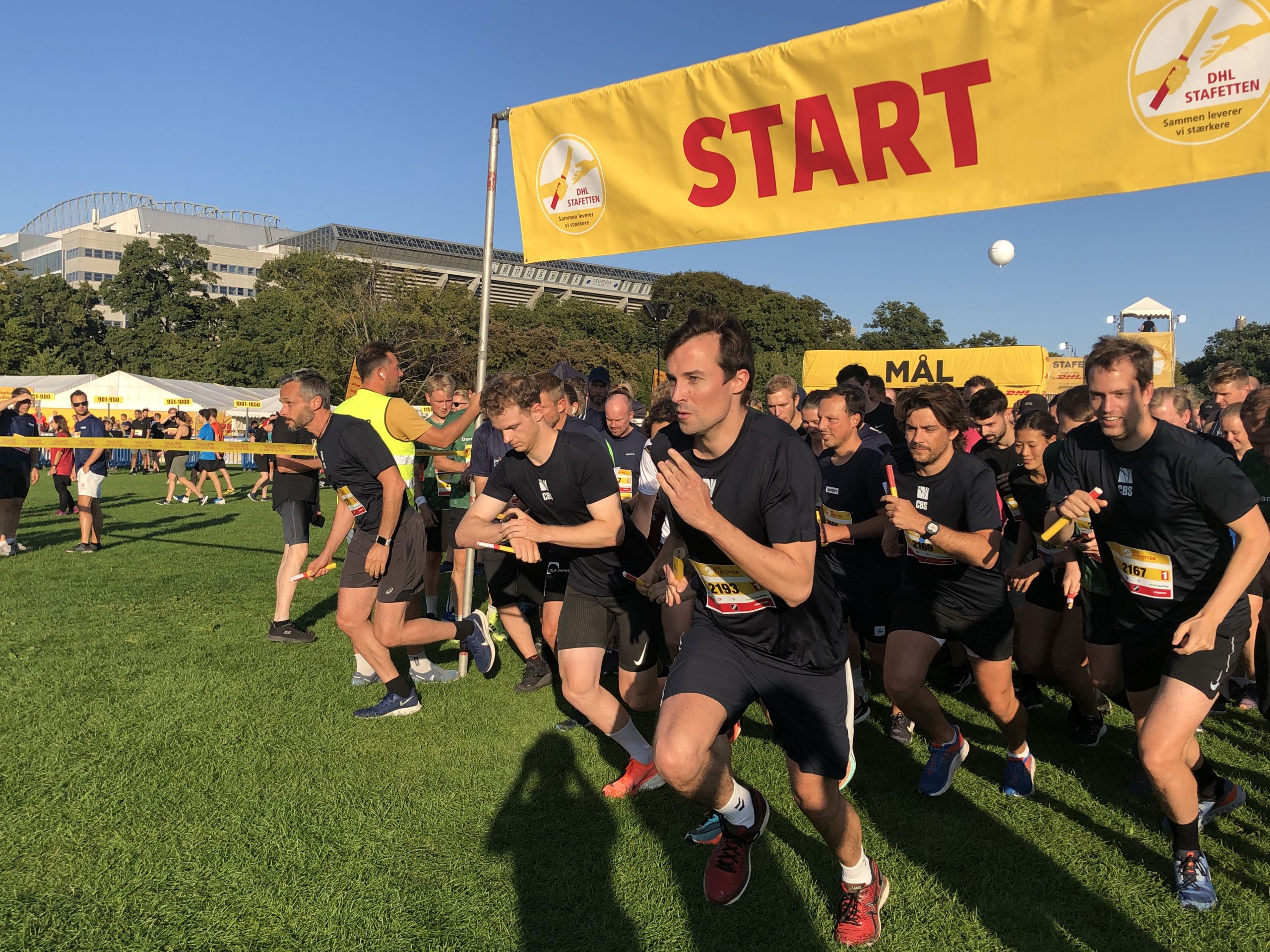 In total, 52 teams from CBS had signed up to run the DHL Relay in Fælledparken on September 3. An additional 22 teams walked a 5-kilometer route surrounded by barbeque smoke, confetti and blasting sound systems. Can you spot yourself or your colleagues in the gallery?
On Friday September 3, a large crowd of CBS folks took over Fælledparken in central Copenhagen as the fourth biggest participant to compete in this year's edition of the annual DHL Relay charity event.
In total, 52 teams of five people signed up to complete the 5-kilometer run, and 22 teams completed the walking route.
Through barbeque smoke, confetti cannons, loud music and heaps of runners, CBS WIRE snapped pictures of CBS folks on the run. Enjoy.