Housing chaos: "I've never experienced anything like this"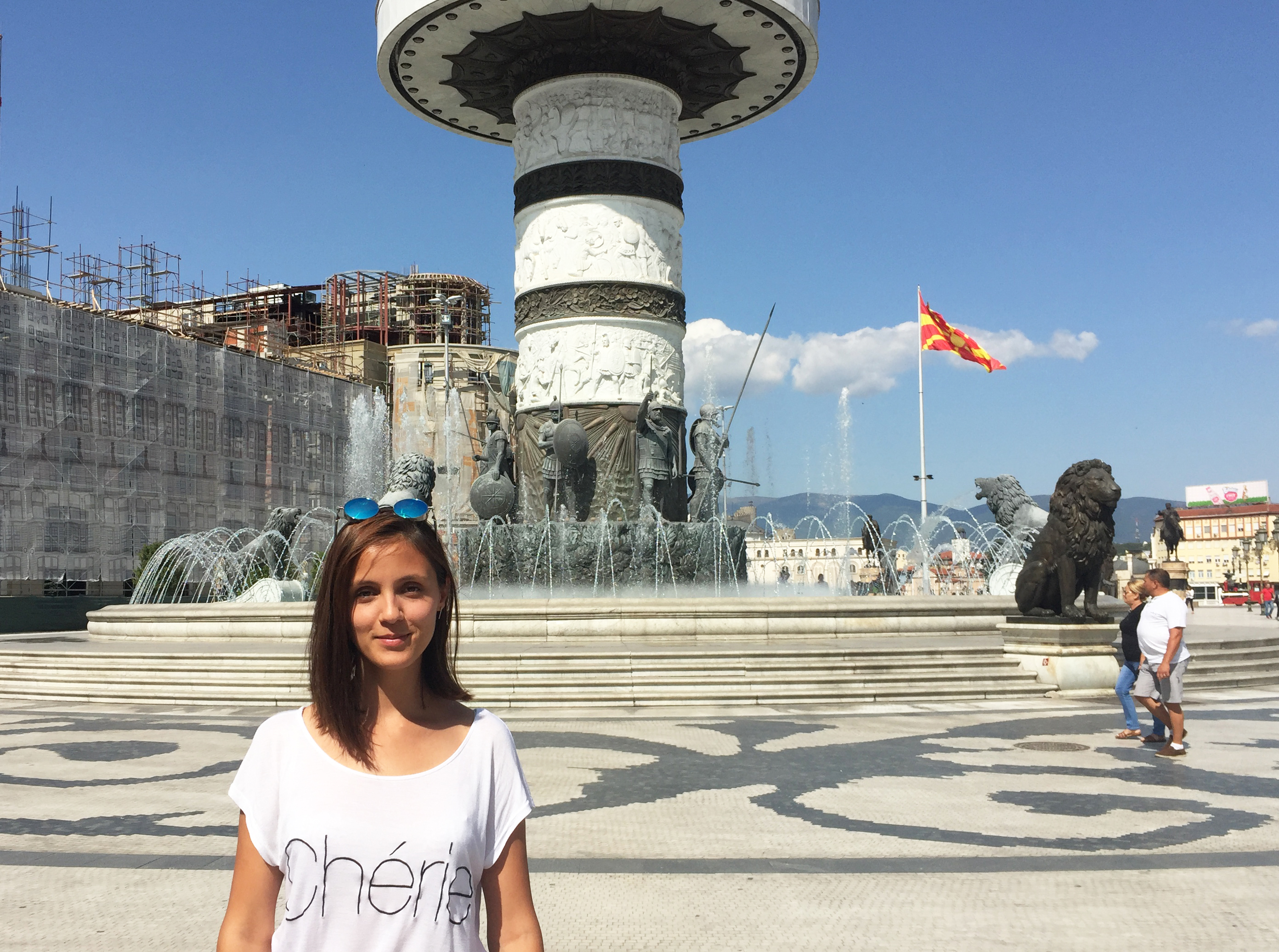 What CBS student Ana Andonovska hates the most about the housing market, is the overwhelming numbers of scammers and that the market is so uncontrollable. She asks CBS to do more in helping international full degree-students.
"Thanks for the interest in my flat. I am the owner of the property you are making inquiry. Actually, i resided in the property with my wife and my only son before. But presently we had packed due to my transfer from my working place and now situated in the (Kent England).So now the property is available. The rent for the whole flat is 6000dkk Including the utilities like water, washer and security.It is furnished.Deposit is 9000DKK."
"I want you to note that I am a very busy man.I take my job seriously so i dont have the luxury of traveling around.Viewing isnt possible anymore since i am now in Kent.The keys I have here with me.I hate leaving my keys.So i have attached enough pictures with this email so it should be enough for you to make up your decision if you would be taking it or not."
Read more: Housing chaos: Long-distance commuting
The above is a typical example of a scammer who tries his best to lure the other party into a housing-trap.
And this is something Ana Andonovska, master student at CBS, has come across a lot of times in her search for a place to live in Copenhagen.
"There are a lot of scammers out there. I've never experienced anything like this," says Ana Andonovska who is in her second year studying Organizational Innovation and Entrepreneurship at CBS and continues:
"I don't think it's always real people replying, and they will come up with excuses to not meet up. Things like they are out of the country or their mom just died – all those kind of things."
It's like a part-time job
Ana Andonovska got accepted to her master degree at CBS in June 2016 and immediately started looking for accommodation.
Only a few weeks before she was supposed to begin her studies did she manage to find a room at Nørrebro for one year. But finding the place was like a part-time job.
"You have to check the websites every day – multiple times a day actually. And the worst thing about this entire housing situation is that it is completely out of your hands. You can't change how it is one bit. The amount of money asked for small rooms is insane," she says.
Goodbye Denmark – hello Germany
In Macedonia, Ana Andonovska had her own apartment and she was hoping to find one in Copenhagen before her contract would run out by the end of August 2017. But it was impossible.
As the deadline for the contract came closer, Ana Andonovska was considering rooms at the cost of about DKK 10,000 a month for a couple.
But that was just too much. Instead, she has moved to Stuttgart, Germany with her boyfriend, as she is doing an internship there. This means Ana Andonovska will have to commute to Copenhagen whenever she has classes or exams she can't miss.
"I'm not personally affected by all of this, but obviously, it has shown that if I want a place to stay in Copenhagen, I need to find a part-time job that pays more," she says.
Do you want to be international or not?
Since Ana Andonovska is a full degree-student she can't get help from CBS, this is due to the fact that they only help out exchange students in finding accommodation.
But she thinks CBS should do a little more to help out the international students, as it can be rather difficult to Google Translate yourself through hundreds of housing adds.
"I don't expect CBS to find a place, but I do ask them to give better advice and maybe partner up with organizations and companies who might be able to help us out. If they want to be a university with an international profile, attracting a lot of international students, they indeed should do more to help us find a place to stay," says Ana Andonovska.