OPINION Change in legal claims: Not as dramatic as it looks
OPINION: By Duarte Carrasco, study board member at BSc International Business, CBS Academic Council member
Opinion | 30. Nov 2022
As I am about to graduate with my bachelor's degree from CBS, I belong to the first batch of International Business students being offered the newly-established master's degree in Economics and Business Administration (cand.merc.) in General Management and Analytics (GMA) as our legal claim.
To contextualize, a legal claim basically means that, when students are done with their bachelor's degrees at CBS, they have, within three years, one sole right to accept a spot in a master's that is perceived by our university as the/a natural progression from their studies. For example, students at CBS graduating from their bachelor's degrees in International Business and Politics have a legal claim of admission to the master's of the same name.
Even though perhaps not even half of the bachelor's students at CBS hear about this legal claim opportunity until after they graduate, I am most certain that, from the start, most of us live with the ambition of also taking a master's degree at the same university.
Especially if we take global rankings into account. It is worth mentioning here that CBS is among the best 30 European Business Schools according to the 2021 Financial Times European Business School Ranking.
So, when it suddenly popped out on the news section of the university website last month that, starting in 2023, the legal claims for students from HA Almen, HA i erhvervsøkonomi og projektledelse, HA i Europæisk Business, International Shipping and Trade, International Business, and Business Administration and Service Management will change from a spot among 14 different cand.merc. concentrations to one at a never-before implemented cand.merc. focused on General Management and Analytics, it is totally understandable that students may feel confused and even concerned about what these circumstances may entail. Well, after having attended a study board workshop back in September of this year, coordinated by Thomas Frandsen, heading the development team behind this new cand.merc., I believe there is no reason to dismiss the new cand.merc. and the overall change in legal claims. It is not as dramatic as it looks.
Why is this change in legal claims for the better?
For the past thirty years (or so I have been told), students from at least some of the above-mentioned programmes have been offered a legal claim to the cand.merc. programme overall – but not to any individual concentration.
The ministry pointed out that this way of administering the system was objectionable. Furthermore, in recent years, an increasing number of complaints from students related to the lack of transparency in the admission process, as well as the fact that the 14 concentrations that share the title cand.merc. can hardly be said to have "common constitutive elements", led to the establishment of a new cand.merc. in General Management and Analytics. Starting in 2023, this will be considered the legal claim programme for the students who graduate from the six bachelor's degrees.
I believe there is no reason to dismiss the new cand.merc. and the overall change in legal claims. It is not as dramatic as it looks.

Duarte Carrasco
What leads me to boldly state that this is not a change to worry about is the fact that, naturally, we students will still be able to apply to the other 14 different concentrations, even if we do not have legal claims to them. The students at CBS can apply for a maximum of three master's programmes (including concentrations) per application round. This means that if, for example, I would like to apply for, let's say, Finance and Strategic Management, and Finance and Investments as my first and second options, respectively, I would then have General Management and Analytics as my third option in case I would like to make use of my legal claim.
I could also choose not to select that concentration and risk not entering university that year. I would then still have my legal claim for another three years. Let's keep in mind that the whole portfolio of programmes from 2024 and onward are currently under negotiation and not a lot can be said about them at the moment. Conceivably, the number of concentrations will be reduced and each of them will be offered as an individual programme.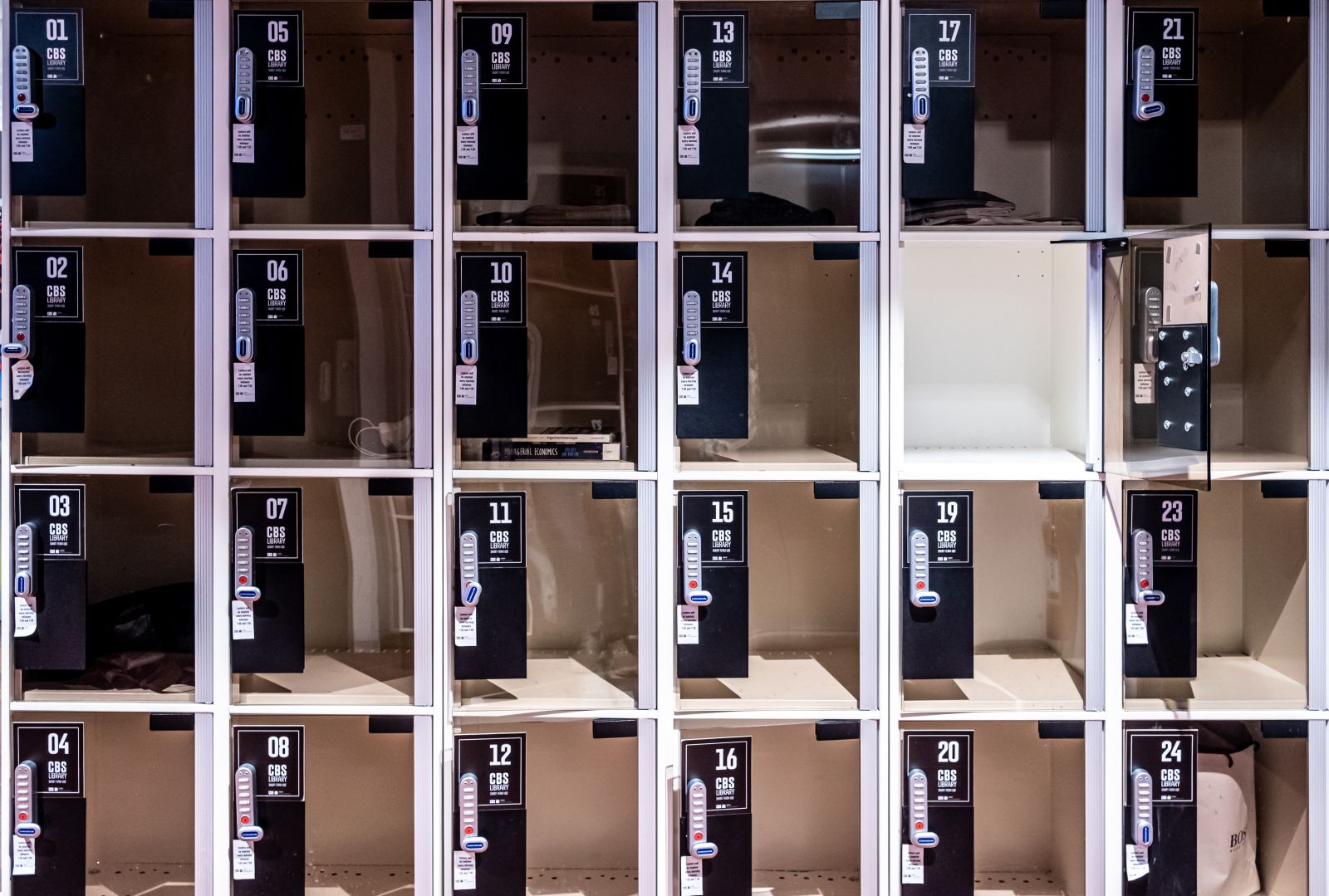 Anyway, before this legal claim change, students could not be granted the master's of their choice, and some would end up randomly placed in a degree that had little to do with their fields of interest while making use of their legal claim. From now on, the process of admission will become much clearer to the students, and if they do not get selected for one of the three cand.merc. programmes as they first intended, they can always apply again in the future and even make use of their legal claim to get into the new cand.merc. programme.
What's so special about the new cand.merc. programme?
When I initially heard about the new programme being developed, at the workshop organised by Thomas Frandsen for the study board members, my first thought was: "Why would I enroll in a master's degree in General Management?". Before, I had always assumed that all master's degrees at CBS were designed to allow bachelor's graduates whose study background was too broad, such as in the case of International Business, to concentrate into more specific fields of business. I remember that some of my peers who also attended the workshop stated that: "the word 'general' annoys me, the programme would sound much more appealing if it were simply called 'Management and Analytics'."
Nevertheless, Henrik Sornn-Friese, the cand.merc. Programme Director, explained that "the 'general management' focus in the new programme puts emphasis on cross-functional competencies. However, GMA also has a specialization focus. Namely, a strong focus on business analytics and problem-solving. The combination of cross-functional and specialized analytics competencies allows candidates to better visualize and understand interconnected areas and developing solutions that specialists in corporate functions may not readily be able to conceive of. And this will be a competence in high demand in a market environment that becomes ever more complex."
It is important to stress here that many stakeholders are behind developing this programme, including industry experts who ensure that employability rates will be high for its graduates. According to Henrik Sornn-Friese, GMA aims to "enable graduates to qualify for specialist positions in large organizations such as business analytics, general management positions within small and medium-sized enterprises (SME's), and business and management consulting."
In terms of structure, just like most master's programmes at CBS, it is divided into four semesters. There will be eight mandatory courses during the first year, and elective courses followed by a master's thesis in the second year. Access to progressive electives will be given to its students, allowing them to go further into specific fields of choice within the overall degree. For instance, if students are particularly interested in focusing their education on Supply Chain Management, or Sales Management, or Data Science, etc., they can always choose to take a minor during the third semester, which I believe adds tremendous value to the new programme.
Let's keep in mind that CBS cannot guarantee at the present stage that there will be minors tailored specifically to all the previously listed fields of specialization. Nonetheless, the options of applying for exchange or even the widely renowned CEMS programme are already confirmed.
How many students will be enrolled in the new cand.merc.?
One of the biggest worries for the students is that the new cand.merc. will be open for too many people at once and that each class will become too big, harming the overall class dynamics and quality of teaching and learning inside the classroom. One friend of mine stated that the programme "sounds like HA Almen but for master's. So, millions of students get accepted and then they make the first year too hard to lower the numbers."
When, at the workshop, I asked Thomas Frandsen how many seats would be given to the students, his answer was as follows: "All students with legal claims will be enrolled if they apply. On top of that, a number of Danish and international students with no legal claims will be enrolled. So, until the admission round of 2023 is over, we will not know the exact number. But we estimate that around 200-250 students will start."
I can totally see the benefit of allocating some of the spots to students who do not have legal claims to the programme, especially international students who, just like me four years ago, would do anything to move to Denmark and study at CBS. Nevertheless, I personally do not get why the study board can't come up with an official number of spots yet. For some reason, the legal argument does not seem plausible enough to me.
I understand that all students applying with a legal claim must get enrolled. Nevertheless, I personally would not wait until the end of an admission round to establish the size of a cohort. I would rather have pre-set expectations in terms of a class size and spend time and effort on ensuring that the students who indeed get selected are as well-accommodated as possible.
When a programme is prestigious, the demand is always high, and I am sure that this programme will grow in reputation over time, leading to more and more demand as the years go by. Said so, allow me to raise a question: "Assuming that all the students who are applying have a legal claim, how will this high demand then be accommodated? By creating cohorts of 700 students?"[i]
Since that, due to legal reasons, there is apparently not a lot that CBS can do at this moment to avoid overcrowding in the cohorts, I would like to hereby recommend Thomas Frandsen and the rest of the development team behind the new cand.merc. to find effective ways to cope with this issue.
How is the communication to the students being handled?
The other day, I asked an IB graduate friend of mine whether he could see me being a good fit in the new GMA programme, to which he replied: "Man, that's too basic. You have more personality than that. If you had a BA degree in Sociology or Medicine, then I would understand. But not with an IB. Do something different!". This comment shocked me as it made me realise that, even if I did get selected for this programme, my family, friends, and the outside world would not see it as an accomplishment, but rather as way to avoid committing to a specific business field.
Not enough has been done yet from CBS's side to present the new programme to the students, especially the ones who will be graduating from their bachelor's degrees and applying for a master's in 2023. This is, of course, partly explained by the fact that most of them are currently either on exchange or taking internships and electives elsewhere in Denmark.
Nevertheless, the news regarding the legal claim change has been posted on the university's website since 2020. The first online town hall meeting for all fifth-semester students affected by this change in legal claims took place in February of 2022, and the second one very recently, on 8 November. Few students participated in both.
I personally recommend that each of the six study boards with students affected by this change should host a mandatory town hall meeting in person in February (which is during the application round for the master's degrees at CBS and when people are 100% back from their exchange semesters) to go over most of what I have been trying to describe here, with a special emphasis on the importance of including the new cand.merc. programme as one of the three options of choice in a student's application in case they would not wish to be excluded from being offered a spot at university in 2023.
Henrik Sornn-Friese and Thomas Frandsen should be present at the six town hall meetings to properly introduce the new programme and further expand on the benefits it will bring for the students who choose to enroll in it.
Said so, communication is a problem with a shared responsibility. This means that, no matter how hard CBS works on improving its communications, if students are late to research information, they may end up missing something or getting information at the last minute. As an experienced Academic Council and study board member, I am sadly aware of past incidents of poor judgment made by groups of students, such as rebellions on campus, that were caused mainly due to misinformation, and I would like to hereby encourage all of us to check our emails and the university's website on a regular basis.
In summary…
In 2023, students will still be able to apply for the 14 old cand.merc. concentrations and, as long as they also include the new cand.merc. programme (GMA) as one of their three options of choice, their master's degree application should be handled correctly and in a more transparent way than ever before.
It is important that the development team behind the new cand.merc. takes overcrowding into consideration, assuring quality of teaching and learning inside the classroom regardless of the size of each cohort.
The change in the legal claims can be further communicated to the students in February 2023 with the establishment of mandatory town hall meetings by every single one of the six study boards involved in the matter.
With a reform of the educational portfolio on its way, communication, together with transparency, for the students is more important than ever. Perhaps starting to prepare town hall meetings for the cohorts graduating in 2024 would also be smart, as it would save them lots of hassles when selecting the right courses to take while on exchange for their master's application.
[i]Comment from Henrik Sornn-Friese:
The maximum number of students with a legal claim are close to 1,000 – meaning we would never go above this. Historically, the number of legal claims students applying to get into the existing and.merc (across the 14 concentrations) have never been above approximately 700. If in the future we end up with that many students, we will of course have to split them up in separate classes. We cannot have more than about 150 students in the same class.
Opinions expressed are solely the author's.
As the matter of cand.merc. reform is rather technical, CBS WIRE has had the original version of this opinion piece fact checked by various stakeholders and clarifications have been implemented in this version.
CBS WIRE welcomes comments, suggestions, and correction of errors.
Students with specific questions on their programmes should seek counseling.