Biggest MSc EBA (cand.merc.) revision in 30 years: Fewer options in the future. Four of the current 14 concentrations to disappear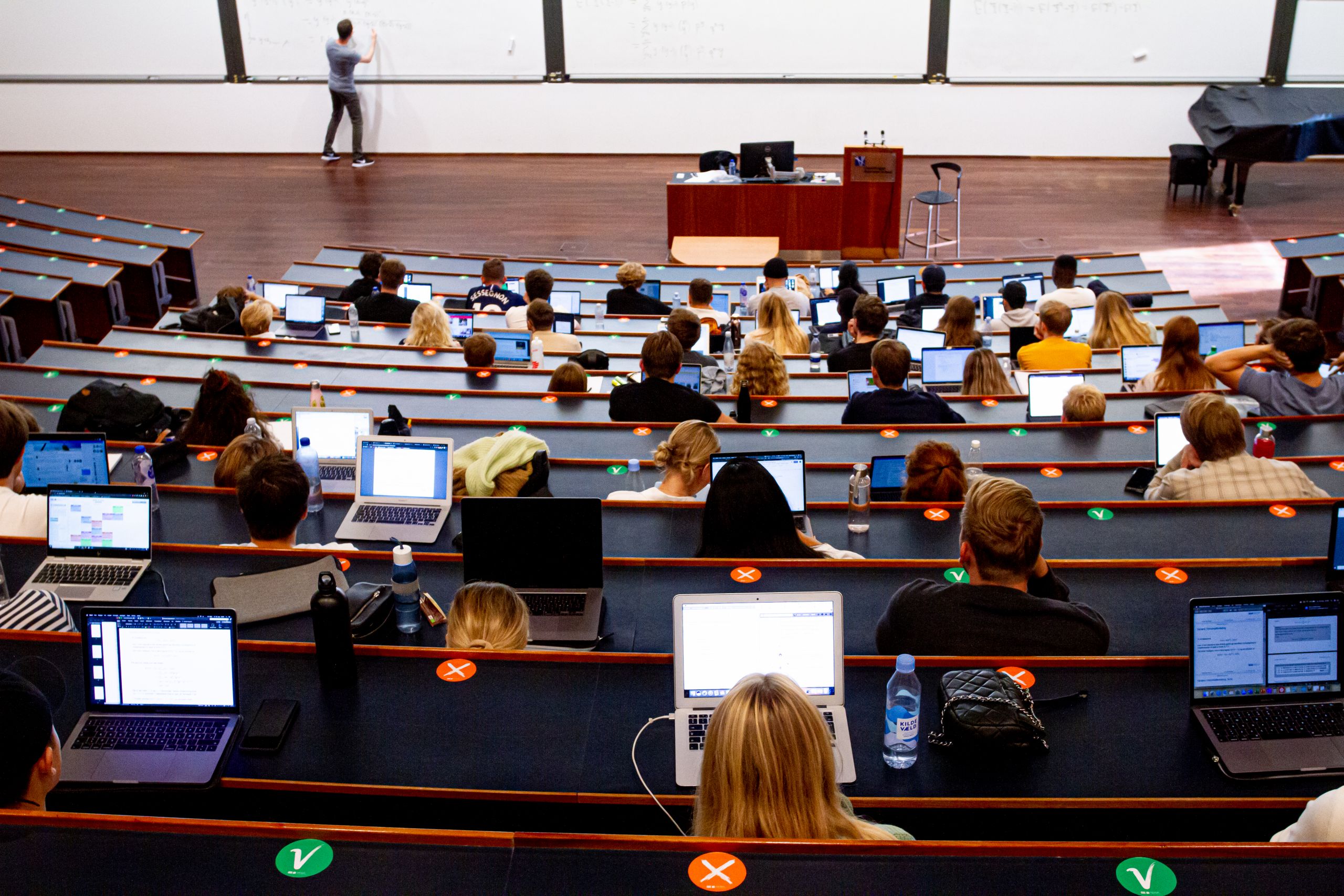 In a bid to align CBS's flagship MSc EBA (cand.merc.) programme with ministerial requirements, the MSc EBA (cand.merc.) study board's recommendation to senior management is to cut away five of the current 14 concentrations. Senior Management approves, but will save Applied Economics and Finance (AEF). Both the Academic Council and a reference group are raising concerns, not least over a "rushed process" and the reduction of core areas such as economics, organisation and marketing. Senior Management will host an open online Teams meeting on Wednesday 9 November at 11:15 and a meeting for students and others interested on Thursday 10 November at 8:45.
It has been a long time coming – and a source of concern in many parts of CBS this autumn. The acclaimed flagship MSc EBA (cand.merc.) programme is under review for several reasons.
Since 2019, a problem has been identified with the MSc EBA (cand.merc.) admission process in relation to students' legal claims. A new graduate programme has been developed in order to resolve this issue: General Management and Analytics (GMA) starting from 2023.
But that is not all: the Ministry of Higher Education and Science has pointed out the lack of 90 ECTS of basic elements (konstituerende fagelementer) across the MSc EBA (cand.merc.) lines required by the University Law.
Senior Management's solution has therefore been to request that the 14 concentrations be reduced, in the expectation that the remaining concentrations will be accredited as full programmes – a ministerial process to start early next year.
On 29 September, the MSc EBA (cand.merc.) study board recommended that nine concentrations be continued as a programme, discontinuing five.
On 3 November, senior management announced its approval, but added the concentration: Applied Economics and Finance to the list.
Concentrations to be continued
Accounting, Strategy and Control
Applied Economics and Finance
Finance and Investments
Finance and Strategic Management
Finansiering og Regnskab
Management of Innovation and Business Development
People and Business Development
Sales Management
Supply Chain Management
Økonomisk Markedsføring
Concentrations to be discontinued
Brand and Communications Management
International Business
International Marketing and Management
Strategy, Organisation and Leadership
Academic Council and Reference group criticisms:
On 24 October, the Academic Council discussed the study board's report and raised several concerns e.g. over the methodology applied to evaluate concentrations: some members stated that they did not see "a clear rationale and coherence behind the study board's conclusions and the criteria functions in the background data across concentrations."
A reference group echoed these critera concerns in their feedback from October 30, also emphasing  a focus on the areas to be diminished:
"The reference group therefore suggests that the heads of departments and relevant programme directors review and discuss the affected domains to ensure that these domains continue to be clearly affiliated with relevant master's programmes at CBS. The domains especially include economics, international business, organisation and leadership and branding and marketing."
Both consulting fora question the limited time frame of the decision process and lack of information on current application patterns as a basis for the decision, and suggest a postponement of plans.