New lockdown could cause further delays for PhD Fellows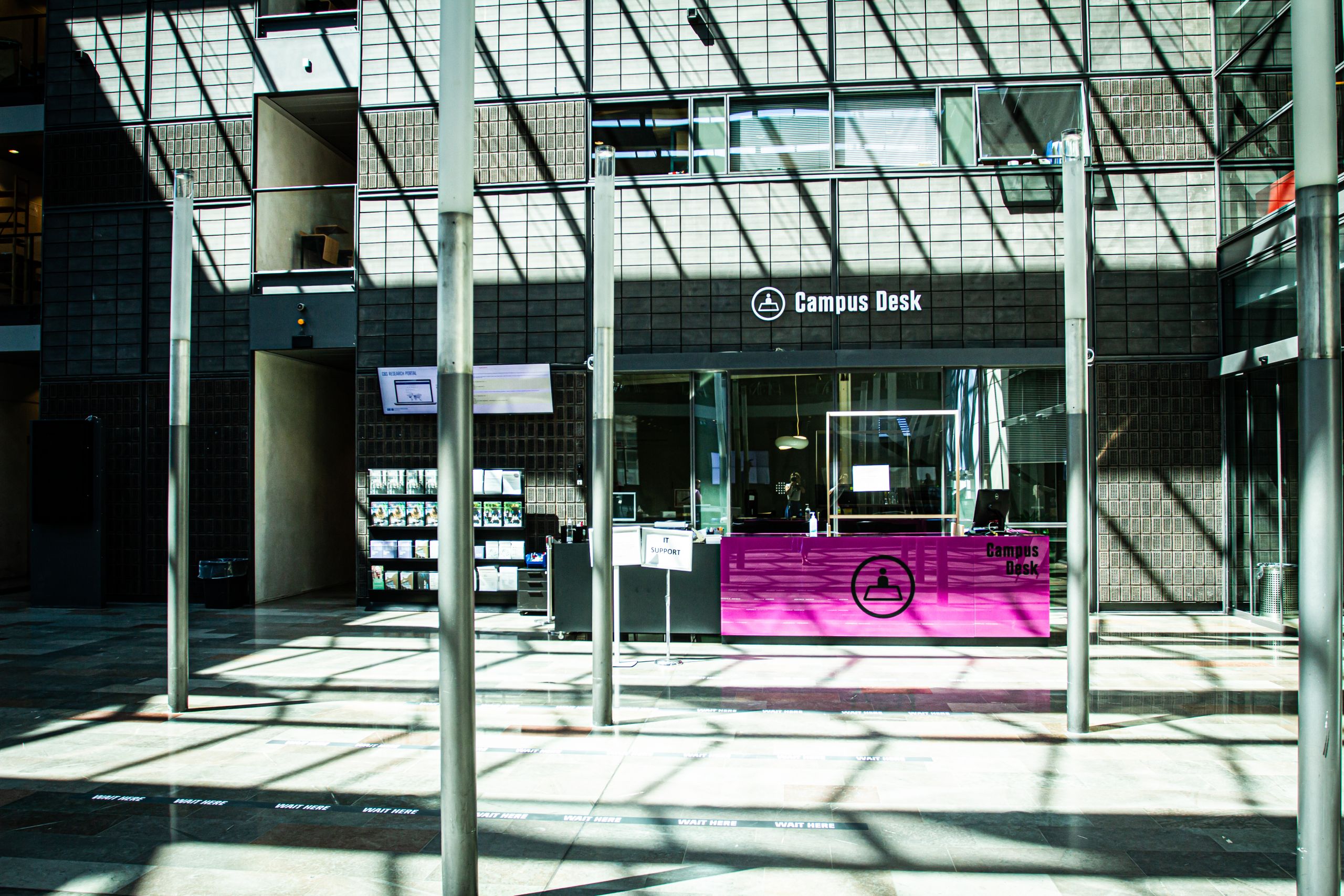 The Vice Chair of CBS' PhD Association (PAC) is worried that more PhD Fellows, also those who have just started their PhDs, will experience delays resulting from coronavirus. PAC is initiating steps to make the new normal caused by the coronavirus more bearable for PhD Fellows.
Thomas Skinnerup Philipsen has just started his three-year PhD at the Department of Accounting at CBS in September. His PhD project plan was approved to begin early next year, including ethnography fieldwork at another Danish university beginning after New Year.
"Currently, I think that it's very unlikely that it's going to be possible to do, and it is crucial part of my PhD project to be able to do observation studies and be present at the university. So I'll probably have to rethink that," he says.
Thomas Skinnerup Philipsen is also the newly elected Vice Chair of CBS' PhD Association, PAC, and he believes that this second lockdown will result in more PhD Fellows facing delays in their studies, including those who are in their first and second years.
"This lockdown will be an echo of the spring, but now it will most likely affect even more PhDs. Especially if the lockdown doesn't end on January 3, but continues," he says and adds:
"As a new PhD Fellow with three years of work ahead, you have some flexibility, but some of that period will also be spent on PhD studies, teaching, exchange trips and research. Then it's not an awful lot of time if you have to entirely rethink your project on top of it all."
Thomas Skinnerup Philipsen is also hearing that first- and second-year PhD Fellows at CBS are now experiencing delays.
In September, the PhD Association Network of Denmark (PAND) and the Danish Association of Masters and PhDs (Dansk Magisterforening/DM) conducted a survey among the almost 9,000 PhD Fellows in Denmark.
About 1,400 PhD Fellows responded to the survey, of whom just over 50 percent answered that they were between two to four months delayed due to the ongoing pandemic.
In October, the Danish Parliament allocated DKK 18 million to support extensions of PhD Fellows' contracts. On November 9, just about 600 PhD Fellows had applied for an extension, of whom 80 percent were accepted, according to a press release from the union Universities Denmark.
Camilla Gregersen, President of DM, says to the Danish science media ForskerForum that the need for funding extensions of PhD Fellows contracts is much more extensive.
"DKK 18 million does not even cover the extensions that the universities have already given," she says and continues:
"Moreover, our survey shows that many of the PhD Fellows are unaware that they can apply for extensions. So I would encourage PhD Fellows, postdocs and others who are delayed because of coronavirus to apply for extensions. It's important that the universities and politicians know about the real need for extensions."
Members of PAC and PAND have previously criticized the lack of funding for the PhD Fellows' contract extensions and asked for a standardized application procedure at CBS.
Adopt a can-do attitude
Thomas Skinnerup Philipsen explains that PAC remains in dialogue with CBS' Senior Management about the obstacles faced by its PhD Fellows, and the association is also considering a few ideas on how to make this lockdown and the near future with coronavirus more bearable for its PhD Fellows.
"I think we need to adopt a can-do attitude. We are in close dialogue with the Senior Management, the PhD School, Heads of Departments and shop stewards on what we can do. So when talks about who can return to campus begin, I hope that CBS will once again acknowledge that a particular group of employees have a greater need to return to campus. Namely PhDs. And hopefully we will see them reacknowledge this," he says.
What you realize during these lockdowns is that it's not really the nice height-adjustable desk you miss, but rather the professional talks and social bonds

Thomas Skinnerup Philipsen
Moreover, the PhD association is looking into ways to give the PhD Fellows a social life connected with CBS. For example, this autumn the association hosted intro days for the new PhDs for the first time, and now the association is collaborating with postdocs and assistant professors on hosting cross-departmental courses.
"Now that PAC is established at CBS, I think it's time that we move into a more social function so that we can create a better everyday life for our PhD Fellows. Do we need more study groups? Do we need more courses? Do we need some online activities? More meetings in smaller groups combined with academic content? I know that a lot of PhD Fellows would appreciate these initiatives," he says and continues:
"For example, I'm about to establish a cross-departmental reading group because I realized that other PhD Fellows and researchers are working in the same field as I am, and it motivates me to study with them, so I'm not just all on my own."
"What you realize during these lockdowns is that it's not really the nice height-adjustable desk you miss, but rather the professional talks and social bonds," he says.