My favorite place in Seoul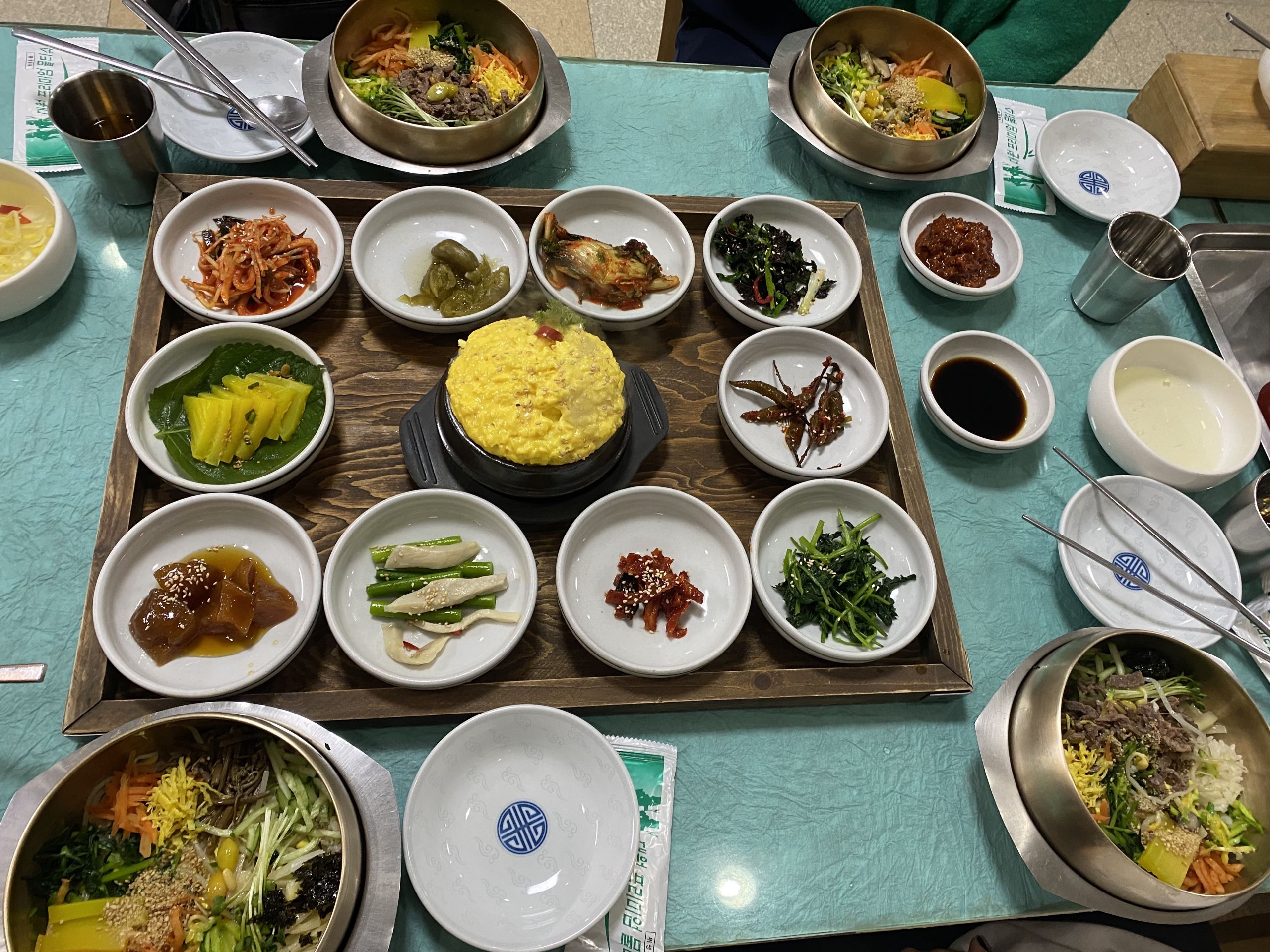 One of the first things people often ask when I talk to someone from back home is what my favorite part or favorite place is in Seoul.
Seoul is such a big city with so many different nice areas that having just one favorite place, I think, would be close to impossible.
Of course, I do have different favorites depending on the occasion or my mood. Unfortunately, most areas are still, to some extent, influenced by the bleak coronavirus atmosphere.
For example, one area in Seoul called Itaewon used to be a very pulsing part of town with a lot of restaurants and its famous nightlife but due to a coronavirus superspreader a few months back, people are still very cautious about going there. However, one good thing to come from COVID-19 is that many places have great offers in terms of discounts on all you can eat and drink and sales in all the shops.
Korea University and the dorm where I live is located in a district called Anam, where I, at least on the weekdays, spend most of my time. This district is very influenced by the presence of the school and despite COVID-19, it really feels like the university city it is.
Korea University is very well renowned in Korea so for Korean students, and exchange students of course, just being enrolled is a major accomplishment. A lot of students therefore proudly wear their Korea University varsity jackets in the city, which very much adds to the community feeling.
This area also has plenty of places to eat. Every building has a new restaurant on every floor ranging from anything from local Korean food to Italian or Indian. However, for lunch most days, we stay loyal to the school cafeteria and eat there, but for dinner, we aim to try a new place almost every night.
Another close-to-home favorite is MegaCoffe, which is a chain that offers 0.5 liters of coffee for just DKK 16. It is not the most aesthetic or instagrammable place, but it is great for take-away coffee to refuel for studying at the school.
Another great area is Hongdae, with its endless shopping opportunities and small streets full of local shops that are easy to get lost in – and before you know it, the entire day has gone.
This is actually also the area where I did my self-isolation, but back then I only saw the pedestrian crossing and the Hyundai shop outside my window. Since then, we have taken a lot of advantage of all the sales that are going on. So much so, that I have already accepted the fact that I will have to buy another suitcase to get everything home.
Thankfully, this area is 45 minutes away, which both my wallet and my future plane ticket are very happy about. This area also has a lot of very instagrammable cafes and restaurants which, due to COVID-19, are much easier to get into.
However, since the country has gone down to level 1 of social distancing, we have felt a big difference both in the number of people at restaurants, in the metro, and out and about on the streets.
I also really love that nature is so present and accessible in Seoul. There are several huge parks, a stream running through most of the city, and the Han River. In Insa-dong, especially the beauty of nature really comes into its own right. This is a museum area called the Hanok Village, which is close to a part of town with traditional Korean houses. It has a lot of nice aesthetic cafes overlooking a big road full of trees and impressive, beautiful museum buildings and small galleries.
There are also plenty of traditional tea houses and Korean restaurants, as well as small shops selling traditional goods such as ceramics and local tea.
It almost seems too good to be true but, so far, we have had a fall with no rain, a clear blue sky almost every day, and an average temperature of around 13-18 degrees. In the morning, the air is nice and crisp and by around midday, the sunshine is lovely and warm. The trees are slowing turning from yellow to a lovely dark red.
I am not sure that fall is more beautiful here than back home, but I definitely feel like I appreciate it more. This probably also has something to do with the clear blue skies instead of cloudy and rainy days that usually characterize fall in Denmark.
For the past two weeks, we have been taking our midterm exams, which have varied both in terms of format and the weight for the final grade for each course. They were all conducted online but some of my friends had in-person exams with writing done by hand instead of on computers – a format very different from the Danish university norm.
The Future Hall at the school where we prefer to do most of our studying closes at 5:30 PM, so during some of the 24-hour written exams, we went to one of the many study cafés that are situated in our area.
These cafés are open 24 hours every day and you can always buy coffee, pastries, and small dishes. Many students take advantage of this both during the midterm weeks but also during regular weeks. When we left at 3 AM, the four-floor cafe was still completely full, which really confirmed my impression of at least the stereotypical Asian student's work ethic.
My mid-terms are now over, which is a relief, but at the same time, that also means I am halfway through my time here. That is really sad, as it has passed in the blink of an eye and I have loved every second of it. We have done so much and have no plans of slowing down.
We are still going on trips every weekend by plane, train or bus to every part of the country. Just this weekend, we had a traditional Hanok stay in Jeonju, 200km South of Seoul, where we slept on the floor and explored the beautiful village.
Coronavirus has, of course, imposed some restrictions but, overall, I have been able to do everything I wanted. The only experience that has really been restricted is going abroad to other countries nearby like Japan, Hongkong, or Taiwan.
However, at the same time, it also allowed us to focus solely on further exploring Korea without feeling like we are missing out.