Ice-cream in return for ideas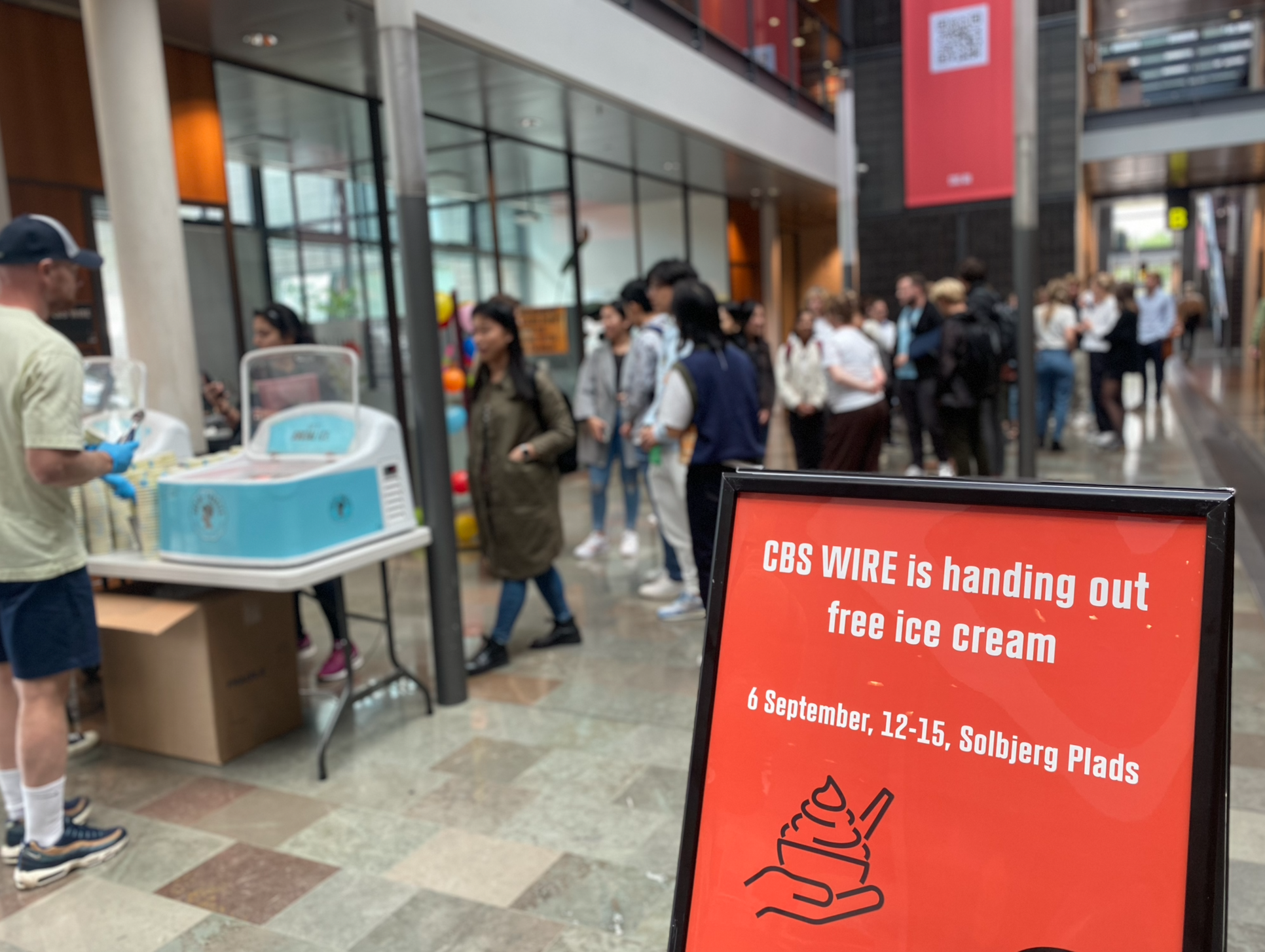 On 6 September, CBS WIRE invited students and staff for a scoop of ice-cream in return for a chat about what kind of topics they wanted to read more about in CBS WIRE. The turnout was excellent (looong queues) and a variety of suggestions poured in for the idea board. CBS' independent newspaper now has plenty of tips and input to inspire its journalists on a range of themes.
News | 12. Sep 2022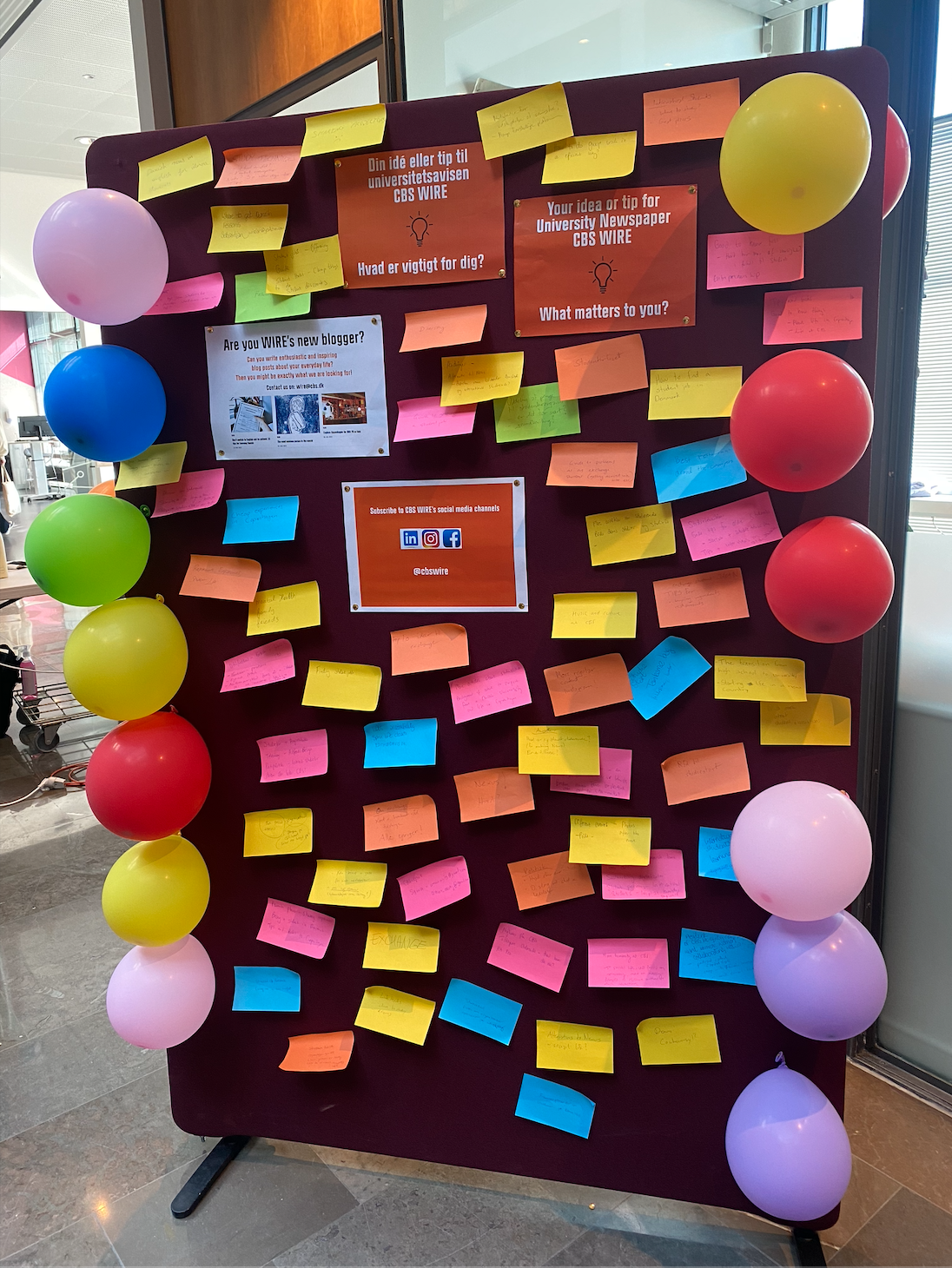 As participants waited for their treat, CBS WIRE was keen to invite students, staff and management to pitch content ideas.
The delicious ice-cream was apparently well worth the wait as the line remained long throughout the three-hour event.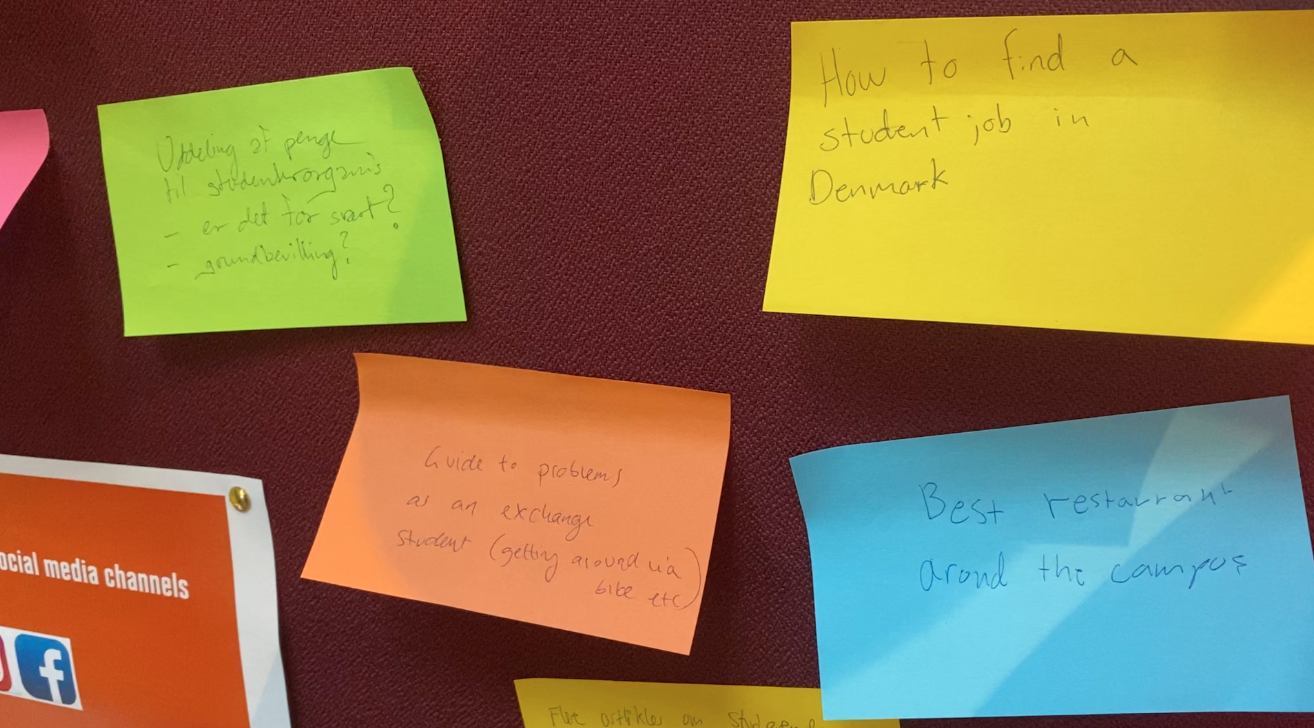 'Student life' and 'Recommendations for Copenhagen' were among the most popular topics.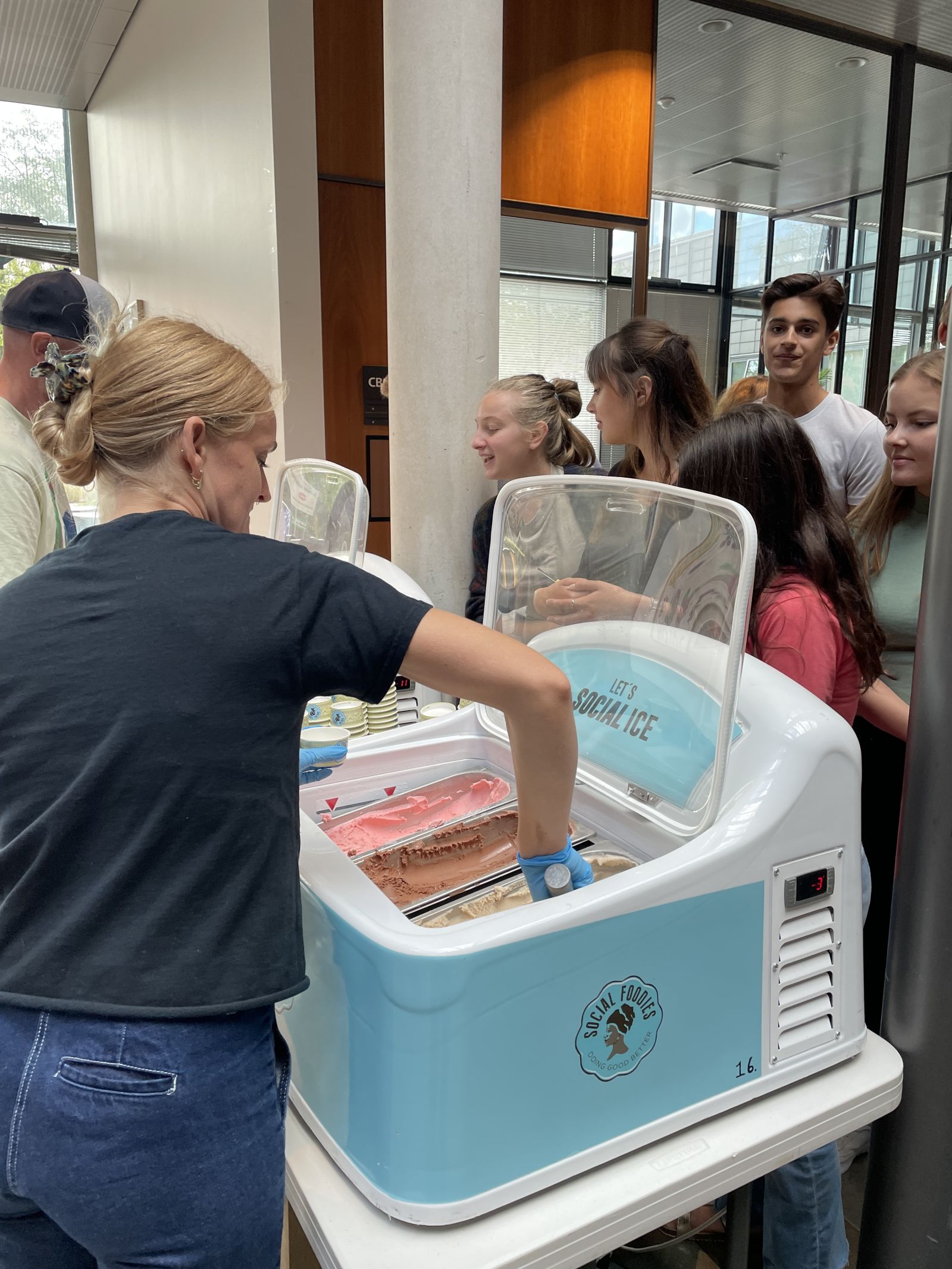 Social Foodies, who delivered and served the ice cream, estimated that more than 1,500 scoops were handed out.
The ideas board about to be filled. WIRE's staff had many interesting talks with students and employees from Denmark and all over the world.