'How to Uni' – new online course prepares new students for university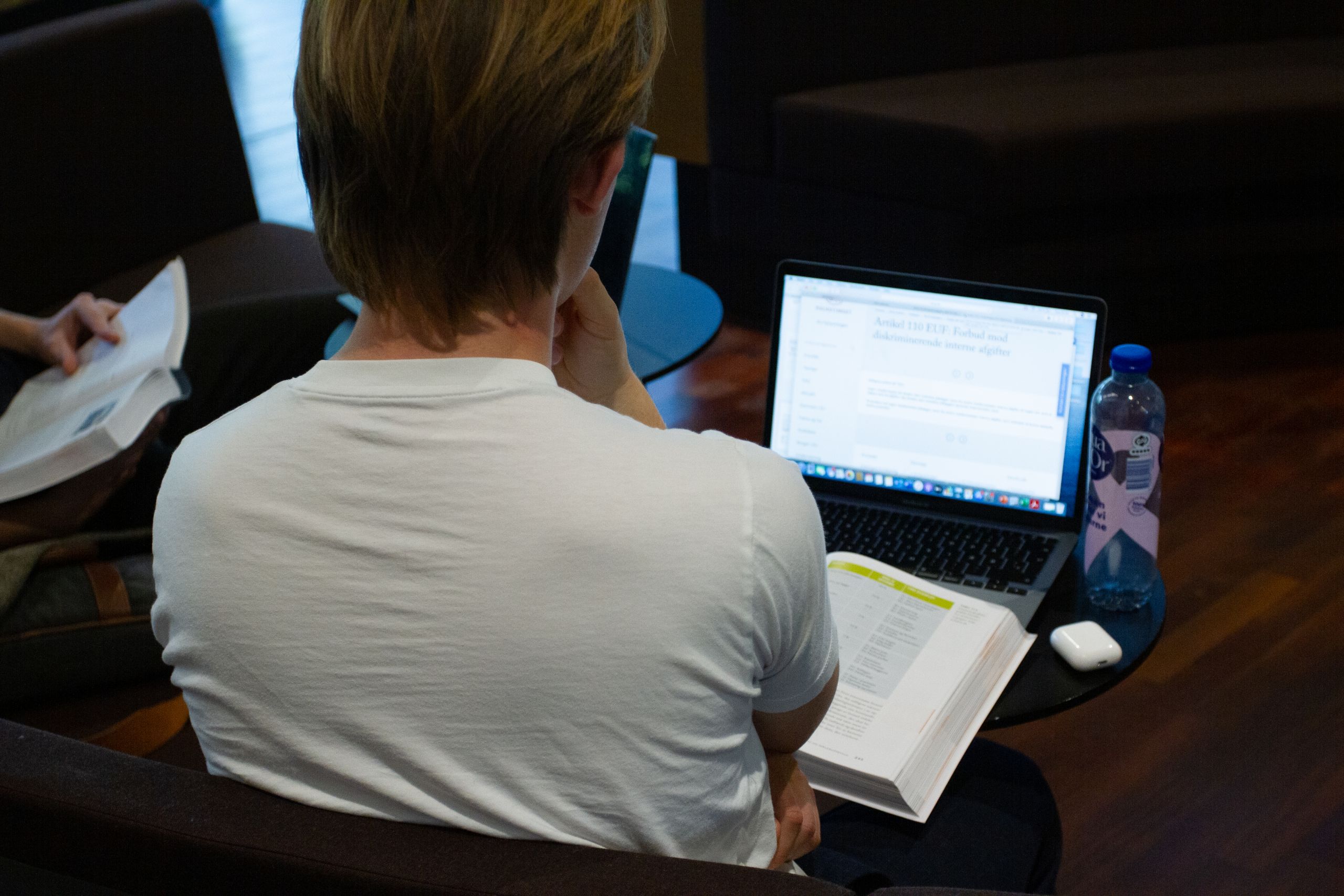 Stepping up from high school to university can bring challenges. Now CBS has launched an online course, 'How to Uni', to help new students make the most of university life.
Changing from high school to university is tough. You no longer have teachers holding your hand to a large extent. Instead, you are responsible for your own studies. This transition can be hard, but CBS is trying its best to ensure students are well prepared.
"We know that new students are very excited, curious, and perhaps also a bit nervous during the gap between being accepted and starting intro week. They have all these ideas about what being a university student is like, but they might not have anyone to talk to about them. How to Uni helps demystify university while also preparing the students," says Tine Løvig Simonsen, Senior Advisor at Education & Quality.
Back in 2020, CBS implemented the First Year Experience on all bachelor programmes, which supports new students through their first year with initiatives such as introduction week and a seminar that smooths the transition to the second semester.
CBS' new online How to Uni course and study start test now supplement the First Year Experience activities and help newcomers gear up for becoming university students.
How to Uni is brand new at CBS and the students starting in 2022 are first to try it. The 30-45-minute online course has been available since August to bridge the gap between students being admitted to CBS in July and attending introduction week.
Naturally, CBS jumped at the opportunity of joining the programme free of charge.
Adapting How to Uni to suit CBS needs
Some CBS course coordinators were happy to produce their own video and text modules explaining specific details about their fields. For instance, the BSc in Administration and Psychology programme made a video clarifying why first-year students do not receive grades.
The hope is that other course coordinators will also produce modules when they learn that the process is relatively easy and not overly time consuming.
How to Uni is not mandatory, but the acceptance letters from CBS dated 28 July advised all new students to complete the course.
Study start test helps students avoid plagiarism
The study start test, which is mandatory for the new first-year students, also prepares newcomers for their role as university students. The online test opens initially in September and again in October, and was implemented last year to ensure that students know citation rules to prevent inadvertent plagiarism, which is penalised.
Naturally, the test is designed to be neither hard nor difficult.
"There is no reason for new students to fear the test. If you go through the material, you should be able to complete it. If you are unable to complete it on your first attempt, you can retake it as many times as required," explains Lærke Nyegaard, Student Guidance Counsellor at Student Hub.
She underlines that the test is not scheduled early in the year to stress students but to help them learn the correct citation procedures from the word go. It also serves a different purpose:
"We can also see who has actually begun studying and who has not. It is important to know who will show up for classes – for instance in terms of study groups," says Lærke Nyegaard.
The study start test is open online from 6 to 20 September and again from the 4 to 11 October.
How to Uni – university life in a welcome nutshell
CBS Students describe the new How to Uni concept as a great way to welcome the new students and explain university life.
"The How to Uni course is a very good introduction to becoming a university student. Students can take the course at their own leisure and learn useful information," says President of CBS Students Mikkel August Wallind.
Even though he is pleased with the How to Uni course structure at CBS, he appreciates that it is not mandatory.
"I think some new students would feel that completing a mandatory online course before starting at university would be a lot to take in," he says.
He is also happy with the study start test and how it is preparing new students for written assignments.
"Avoiding plagiarism is important, and the study start test is an excellent way to ensure that all our students have the same knowledge regarding how to quote sources correctly. I think often plagiarism is unintentional if students are unaware of the rules. This initiative ensures that everyone is on the same page," says Mikkel August Wallind.