Hybrid rooms and a supervisor wing: CBS is renovating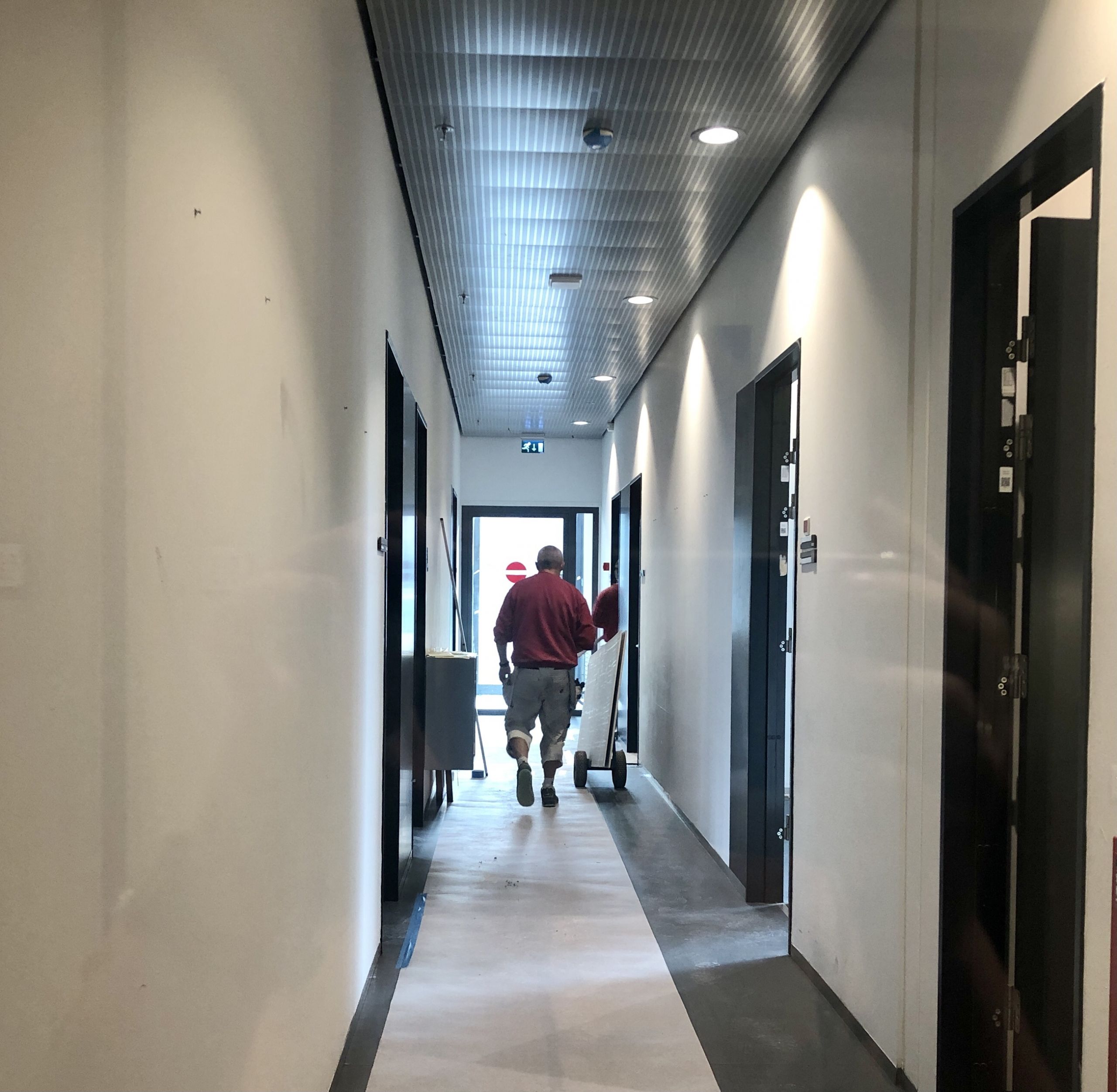 The large restructuring of departments and employees at CBS has kick-started several renovation projects on CBS campuses. Students and staff can look forward to new offices, a supervisor wing, a student lounge and more group rooms.
The workmen in the B-wing on the ground floor at Solbjerg Plads are leaving dusty footprints in the hallway. Just a few weeks ago, the B-wing housed CBS Careers, but now the offices are being refurbished as new group and exam rooms. Eight in total.
As a result of CBS' new strategy, departments have been restructured, and employees have been moved around internally, sparking renovations.
Apart from the renovations in the B-wing on the ground floor, many of the offices on the first floor have also received a retrofit, as well as the offices in the B-wing on the third floor. Moreover, the Wedge is turning nine group rooms into new offices to make room for employees from the former Communications department, which has been divided.
Also at Dalgas Have and Porcelænshaven, workmen are busy putting up new walls and creating new rooms. Dalgas Have is to get a new Student Lounge, while at Porcelænshaven, parts of the library will turn into a collaborative space for Copenhagen School of Entrepreneurship and Teaching and Learning, which has outgrown Rosenvillaen. (See fact box)
"It's random that all these projects are coinciding. However, a lot of the renovations at Solbjerg Plads and the Wedge have been prompted by the restructuring and establishment of Executive Support and Communications (Sekretariatet for Ledelse of Kommunikation)," explains René Steffensen, Director of Campus Services.
He explains that the restructuring is timely, as it has allowed CBS to solve some issues that René Steffensen has wanted to fix for quite some time.
"For example, CBS Legal had offices on the first floor above Café Nexus and has been asking for more space for a long while. Now that Communications has been divided, CBS Legal can take over those offices," he says and continues:
"For some time, we have also wanted to bring together Portering, Information and Safety (BIS), where the head of department, Lars Bergø, has been based too far away from his staff members. Now, he and other staff can have an office close to his colleagues."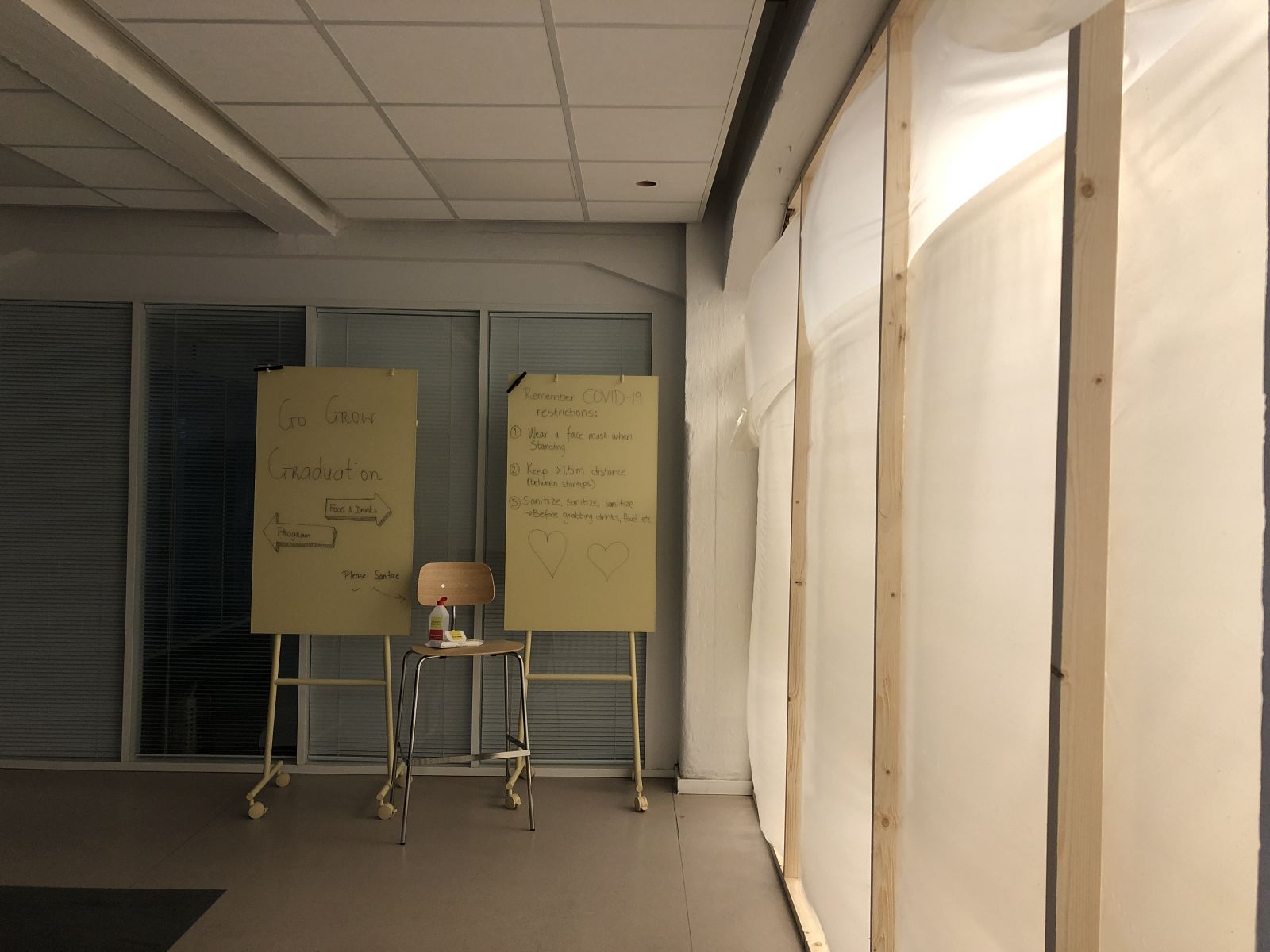 According to René Steffensen, the renovations and moving expenses total DKK 2 million, and most of the renovations are expected to be finished before Christmas and in January 2021.
Optimize and modernize
Siv Britt Mansa, overall project manager, explains that when the restructuring was announced, it was the beginning of a big puzzle.
"We talked to the employees about their functions and their roles in relation to the students. For example, it makes good sense to keep employees at the Study Administration and Student Affairs close to the students. So we have tried to accommodate that," she says and continues:
"We are trying to optimize and modernize the space we have and involve the people who are being moved around. We are attempting to create rooms and spaces where employees can set their teams to work together in kind of hybrid rooms that can serve several different functions.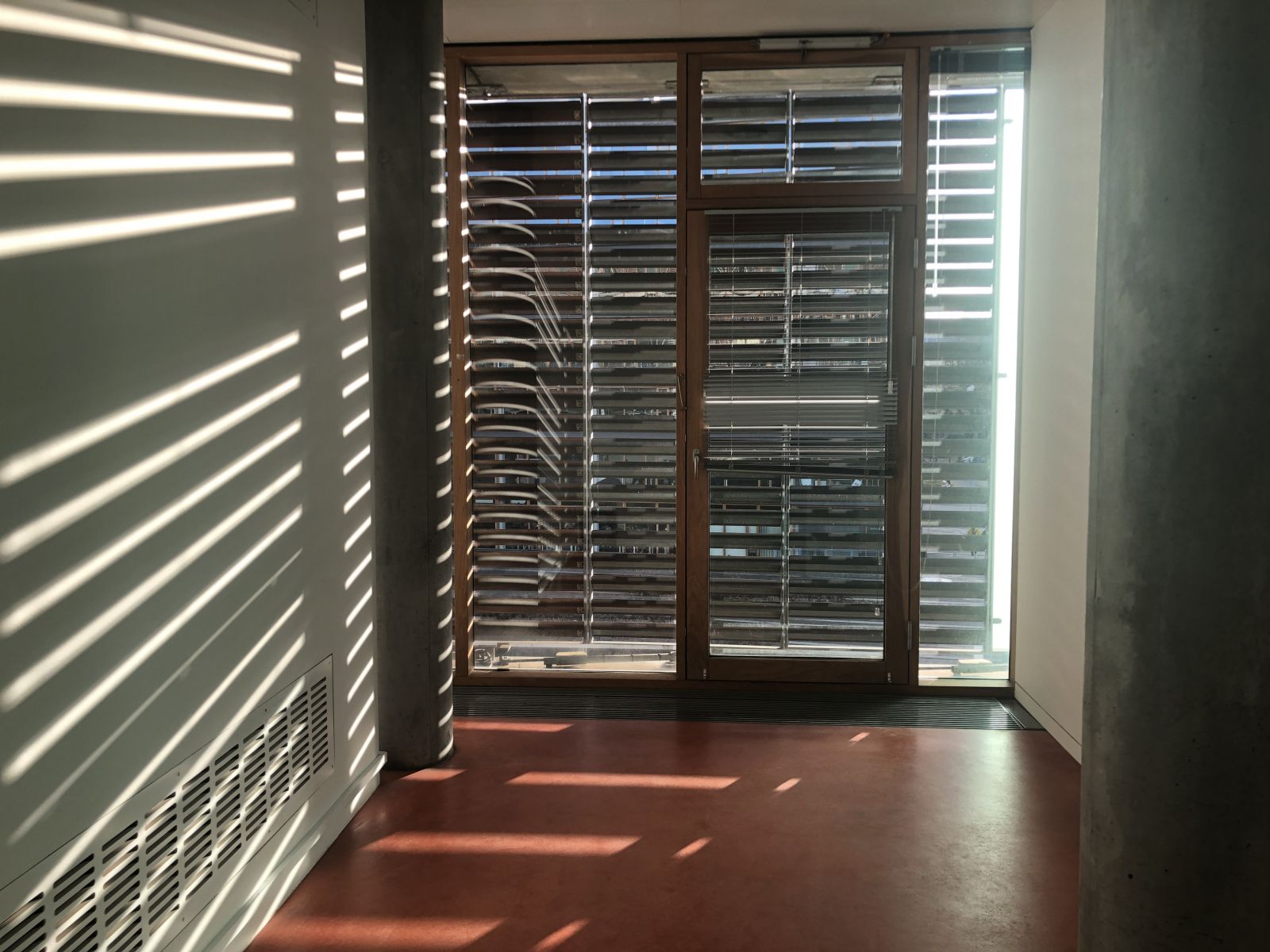 "One example of a hybrid space is the new Supervisor Wing, which will be established on the first floor of the B-wing. The idea is to have a space where students, researchers and supervisors can meet for projects, idea generation, research projects, assignments, supervision and everything in between," explains Siv Britt Mansa.
"For years, we have wanted to establish something like this, as we don't have rooms or spaces at CBS that can house such meetings. Meeting in a teacher's office is not always optimal," she says and explains that CBS Careers will also be based in the Supervisor Wing.
For Siv Britt Mansa, creating spaces for informal meetings has been important. So instead of employees having couches in their offices, they might as well be moved into a common area where more people can meet.
"We need these informal spaces where we can meet for chats and knowledge sharing. That's key when refurbishing our buildings. And maybe those areas will be more important after Covid-19 when our way of working will still be different," she says and continues:
"Even though people may work more from home, they will still need to meet up and see each other face to face, and for that we need more spaces that are not offices or classrooms.