How I managed to save DKK 50,000 during my first 2 years in Denmark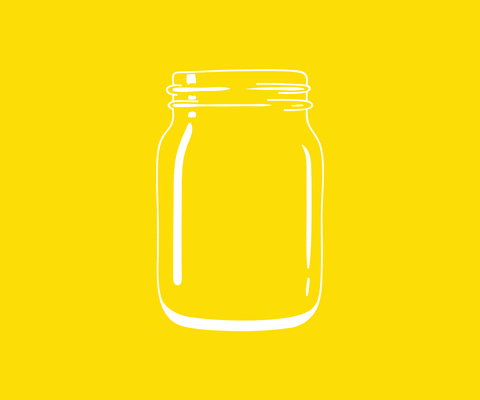 Before I came to Denmark, I worked part-time for a Bulgarian company for about 8 months so that I could save enough money to relocate to Denmark and start university in a new country.
Saving money at that point was easy for me, because I had a clear purpose, a clear need and, of course, I lived with my parents, who covered my rent, transportation card, food and any ad-hoc expenses.
Life was amazing and my default regime was saving! I quickly saved enough money to live comfortably in Denmark for the first few months until I found a job and started my journey in Denmark!
When I got my first job in Copenhagen, it was hard for me to choose a bank, to get used to the foreign currency, to monitor the regular flow of money and to realign my financial goals.
However, personal finance is a topic very dear to my heart, so I started reading up on the steps I need to undertake to become (at least) financially stable as a student. Here is what I did to save DKK 50,000 in 5 months, and I hope this inspires you to take your journey to financial freedom as well.
1.   I spent my time, not my money
As a university student, it is no surprise that I didn't have an abundance of money just pouring from the sky, but I did have my time to use instead. And one could argue that this is the greatest capital to use. I used to think of my time as an extension of my bank account.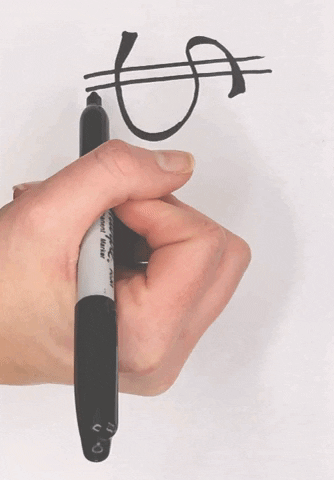 Instead of spending my money going out to eat every day, I spent my time cooking food at home.
Instead of spending my money on a transport card, I spent my time biking or walking to university and to work every day.
I chose to spend my time wisely and put the money that I would have otherwise spent, towards my emergency fund. In essence, I began to see that my time has substantial value and I started allocating it to productive activities.
2.   I lived with roommates outside Copenhagen
Now I know this is a tricky one. I personally like my private space and I am not a huge fan of sharing an apartment with strangers. However, when I first began my journey to financial freedom, I took the decision to live outside Copenhagen and with roommates.
This brought my fixed costs significantly down, because rent and utilities are cheaper outside the city and we were splitting it between 3 people. I lived with roommates for about a year until I reached a point where my finances allowed me to rent a small one-room dorm that I am living in still to this day.
I didn't opt for a one-bedroom apartment, just because for me the price does not justify the value.
3.   I revisited my transportation situation
One thing that I love about Denmark is that there are so many different public transportation cards that you can make use of depending on your situation. There is the Youth card which covers 99 regions, but there are also zone cards, blue cards, green cards, one-trip tickets, etc.
When I am not using my bike or walking, I always try and evaluate which card I should get depending on the zones that I am commuting to and from every day. This ensures I keep fixed costs down and optimize my card for my personal itineraries.
4.   I checked all my subscriptions
I no longer subscribe to Netflix, HBO, Audible, Amazon Prime and a dozen smaller subscriptions each month that actually add up to some substantial amounts.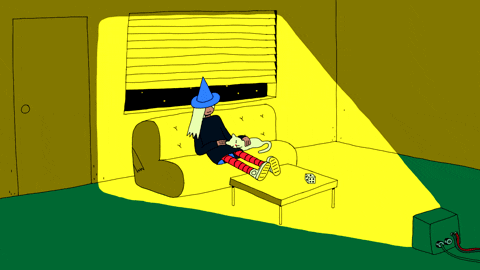 Currently, the only subscriptions I have are Spotify and Skillshare (which I can also write off as a business expense because I am using the platform to ameliorate my marketing and design skills). Even though I had student discounts for most of those services, they could easily have added up to DKK 500 a month, which I could have allocated to more value-creating activities.
5.   I set up a budget and I lived below my means
Having a full overview of my income and my expenses proved invaluable for me, as I could take full control of where my money was coming from and what it was going towards.
What is more, I set up an automatic payment where 36% of my monthly income automatically goes to my high-interest yield savings account each month.
In that way, I make sure I save first and spend what is left and not vice versa. With this system in place, it didn't take me more than 5-6 months to save DKK 50,000.
It might seem like an impossible amount of money but by prioritizing your savings and setting up a percentage amount each month rather than a numerical one, you can ensure that you do not succumb to lifestyle inflation. That means that my income was growing yet my monthly expenses stayed the same and my savings account was thriving.
Conclusion
I find personal finance not only a hobby but also a great way to ensure my financial stability and future independence. I believe that we should start caring for our finances from an early age so that we can gain experience and knowledge and not make rooky mistakes in the future.
My formula for financial independence is: Maximize your income, Minimize your expenses and Optimize what is in between.