How hiring multi-ethnic employees could increase Danish exports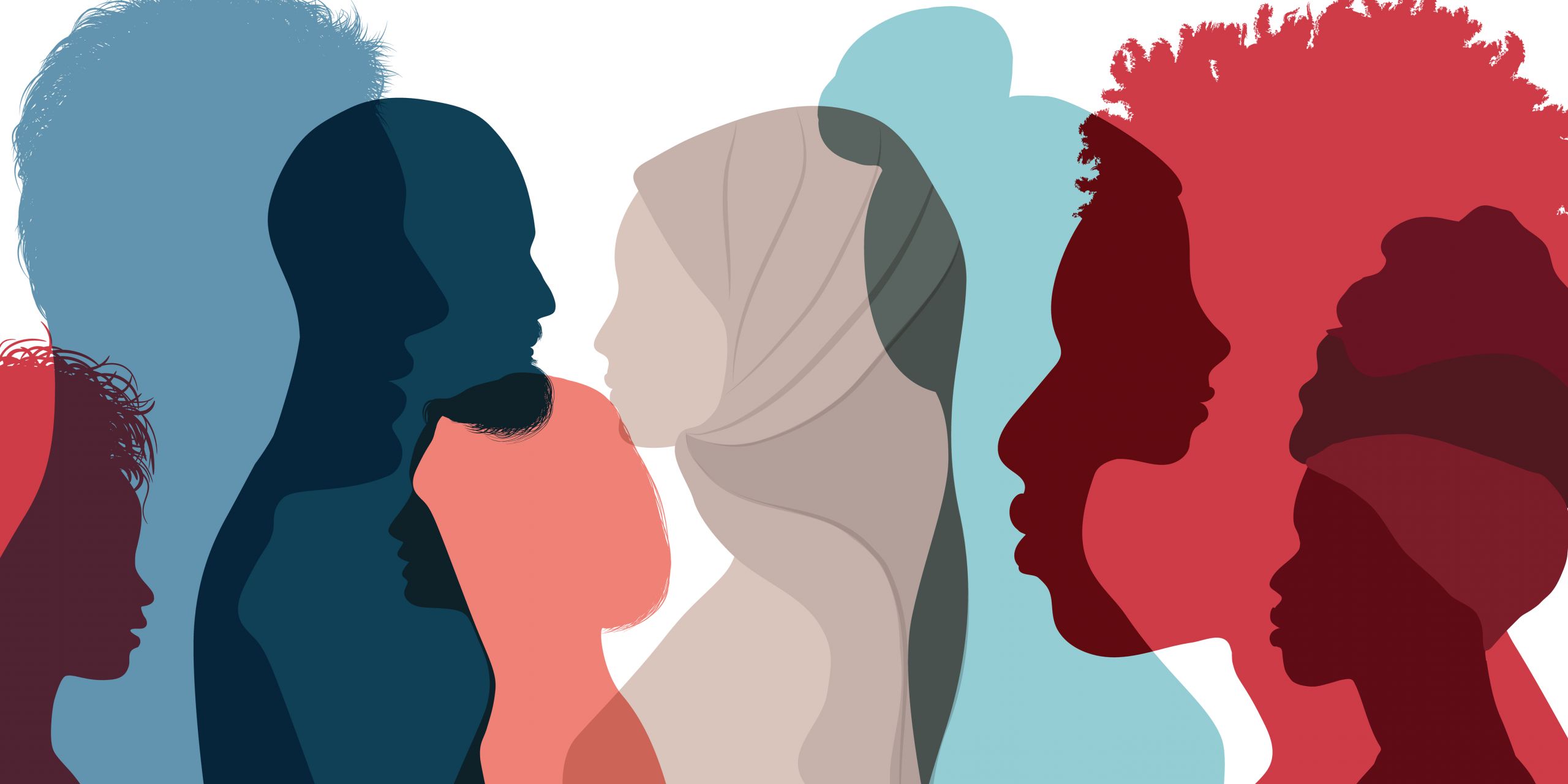 COMMENT: Danish companies that are not inclusive towards migrant workers and multi-ethnic Danes are making unnecessarily heavy weather of navigating the current coronavirus crisis.
ResearcherZone | 16. Nov 2020
Written by Maritt Araba Jensen HD-ØP, Dario Pozzoli, Professor, Department of Economics, and Florence Villesèche, Associate Professor, Management, Politics and Philosophy. Translated by Helen Dyrbye.
On 14 March, Denmark closed its borders and joined the ranks of the countries that had grounded aircraft in efforts to reduce the spread of Covid-19.
This prompted many companies to close their Danish offices around the world and recall their employees to Denmark.
During the second quarter of 2020, Denmark's direct investments abroad fell by DKK 9 billion. However, perhaps part of the solution could involve proceeding with scheduled growth plans and investments despite COVID-19?
Meanwhile, what is required to keep operations running, minimise losses and ensure future positions in foreign markets, while Danes with permanent employment are temporarily sent home?
The answers to these questions, we believe, could involve increasing the focus on multi-ethnicity when Danish companies are recruiting new employees and tackling new challenges in new markets.
In fact, research reveals that such a strategy offers a range of unexploited potential benefits that can help Danish companies through the crisis here and now and strengthen Danish exports in the future.
Multi-ethnic Danes could be the key
Minister for Foreign Affairs Jeppe Kofod announced in March that Danes living abroad would be used to reach the many Danes stranded outside Denmark. This tactic supplemented the initiatives already taking place through regular diplomatic channels.
A similar strategy could be applied to keep Danish offices running globally, thereby reducing export losses.
The key to 'business as usual' could thus lie in the hands of multi-ethnic Danes.
People living here in Denmark, as well as Danish citizens from other ethnic backgrounds staying in the respective countries, could help provide companies with necessary information on the status of individual countries.
With their multi-cultural backgrounds, and often invaluable connections and knowledge of the business community in their countries of origin, they can help Danish companies to continue operating and navigating through the challenges brought by the coronavirus pandemic.
Research shows that companies significantly reduce barriers to local information and access by employing Danish employees raised in the country in question. This quite simply provides Danish companies with better traction in the market.
In this situation, the companies may then more easily weather the current and perhaps also forthcoming storms.
Insight into countries of origin can reduce export risks
Multi-ethnic Danes – for example on extended holidays or permanent residents in their countries of origin – with their contacts and insight into the business community could help to remove some of the uncertainty and risks potentially linked to running a business in an export country without the presence of Danes stationed abroad – as the CEO  of Arla Foods explained in 2013.
Companies can thereby continue to ensure that their original strategies are realised.
This approach can cover everything from logistics to practical measures during the period, until Danes can once again safely contemplate flying abroad.
International companies confirm this, both in Denmark and elsewhere – including Toshiba, Lawson and the previously mentioned Arla Foods, which are intentionally increasing the proportion of foreign labour at their head offices with the aim of maintaining and/or developing globalisation initiatives.
Multi-ethnicity is an overlooked competency
In this coronavirus era, we will begin to appreciate the value of Danes with other ethnic backgrounds.
One example could be in case of a lack of Danish language skills, as these will be offset by multilingual skills, and having a residence abroad will turn out to be a strong advantage at a time when air-travel options are limited.
Danish companies are making unnecessarily heavy weather of navigating the current crisis if they fail to include the diverse palette of resources that many migrant workers and multi-ethnic Danes can offer if only companies open up for it.
We are not suggesting that companies should employ people based solely on their ethnic backgrounds and relationships with a specific market.
Yet we still wonder why, in many cases, the Danish business community appears to completely ignore the value of multicultural and multi-ethnic labour in Denmark.
Research also supports, that workers with roots outside Denmark give Danish companies unexplored opportunities by, for example, contributing market-adjusted business models built on local know-how.
Multi-ethnicity is not only a strength right now while the free movement of goods and people is challenged. It will remain an advantage in the future.
Allow multi-ethnicity to become part of the future
Multi-ethnic and multicultural individuals are participating in various educational programmes and, notably, are allocated relevant tools in specific study programs such as the University of Copenhagen's MA in African Studies and the MSc in Business & Development Studies at CBS.
Similarly, a wide range of formal and informal networking groups have formed, with even more opportunities for individual consultants.
We recommend that recruiting agencies increase their focus on candidates with multi-ethnic backgrounds so that companies do not hire labour simply on the basis of the country of origin/nationality, but also bear in mind professional competencies, culture and motivation.
Globalisation has been the keyword in the business community for many years, but in the future, globalisation will also focus on cultural globalisation. For example, by optimising our current positions abroad through execution and strategic planning adjusted to suit individual markets.
Here, companies can successfully leverage diversity to embrace new perspectives and ways of solving problems with a view to enhancing efficiency and achieving improvements.
We hope this article inspires Danish companies to be more inclusive in their approach to recruitment but also more broadly in their practices and cultures, and not least in relation to reaching out to find multicultural candidates.
Research shows that the best results occur when organisations embrace diversity, and when diversity is perceived as a valuable benefit.
We also believe that diversity can be a useful element in Danish integration policies that should facilitate migrant workers' inclusion in the Danish labour market based on their competencies and not their status.