Why I think the second wave will be worse than the first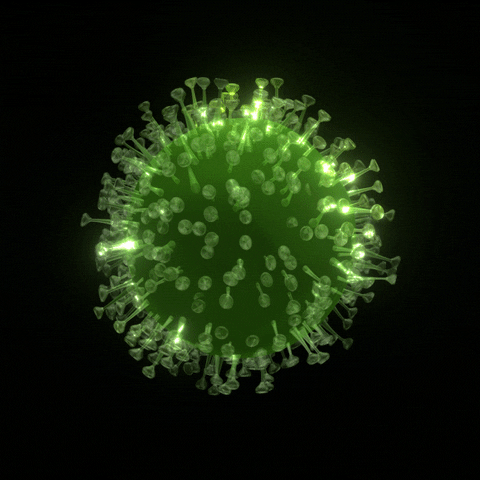 If you are Italian, as I am, you are familiar with the image of army tracks transporting coffins from Bergamo—one of Italy's worst hit cities—to cremation sites in other regions, as morgues could not cope with the scale of deaths the new coronavirus had brought.
It is hard to imagine a more devastating scenario.
Yet, the second wave of COVID-19 in European countries seems to have all the ingredients to fuel a disaster. I am not referring to medical statistics, as only time will tell how disruptive these next weeks will be.
Hopefully, we still have time to flatten the curve, despite the latest alarming infection figures. However, as we all now know, the consequences of this pandemic are not only measured in numbers, since they also involve socio-economic, psychological and other fields.
Here's my analysis of some of these factors:
* Distress has replaced fear
Fear is rational. It is a defensive system that helps us fight danger.
But fear needs a well-defined focus. At the beginning of the pandemic, we feared the virus—or more specifically, the determination we had given to the virus.
Although thousands of people were dying every day, COVID-19 was still conceived as something external: it still had the racist label of "Chinese Virus" and the few people who tested positive were regarded as either unlucky or irresponsible.
Now that more available testing has shown a much higher infection rate than we expected, all the qualities that helped us frame and even personify the virus in order to fear it have proven to be wrong. What was once a mysterious monster to be fought has now become an invisible entity, breathing down our necks from several directions.
We have lost our reference points, which causes distress. We are distressed over not knowing who could be contagious, or if we are infected ourselves; we are distressed because we do not want our economies to keep on shrinking after the hard recession that hit in the spring; we are distressed because we thought we were prepared after the first wave; we are distressed because we thought the sacrifices made while in lockdown would make a difference.
During the first wave, the reaction to fear was national unity and solidarity, whereas the product of distress can only be confusion and social division.
* Summer
Summer made us feel invincible. The policies adopted by European countries in the spring have proven to be effective. In response, we went back to our old habits with just a few changes: we still crossed national borders simply to go on vacation; we joined parties; we even went clubbing.
For 3 sweet months—probably too sweet—we acted like what happened in the spring was in the past, not part of the present.
We forgot—or rather, we ignored—as we always do. We ignore how bad our last hangover was when enjoying ourselves the next Friday night; we ignore what being a teenager was like when we become adults; we ignore that more than 200,000 people died in Europe during the first wave.
But the latter was not something forgettable, and it seems we have not sobered up yet from our summer intoxication.
* Hard political decisions being taken too late
Politicians' oxygen is popularity. Their work depends on it; they act on the basis of it.
During the first wave, only few people opposed tough measures for stemming the spread of COVID-19; the few who did, were often called irresponsible or deniers. Now, most people are against measures that could harm the economy and citizens' well-being and a second lockdown is seen as something completely unacceptable.
In Naples, where a second lockdown had been announced, looting and riots spread across the city. Protesters cannot be labeled anymore as insensitive populists demanding that hair salons open so they can get haircuts; on the contrary, they are an allegory of how exhausted and frustrated our society is.
We, as citizens, lack the tools and knowledge to make precise predictions about the pandemic. We do not know how many intensive care beds each municipality has, and we do not know how many will be needed in the forthcoming weeks to accommodate the current infection rates.
We are short sighted. But governments are not: they have data, they have knowledge.
Yet, face masks became mandatory in Denmark only from 29 October, 5 months after the WHO advised governments to promote their use in public areas. Face masks are the least invasive of all anti-COVID measures: they have no negative repercussions in any socio-economic field, their main risk for the average person is for their glasses to fog up.
But face masks are a symbol of the constraints imposed by governments, and in democratic countries, we do not like constrictions. Unfortunately, politicians fear losing their popularity more than they fear the virus.
Like a child in the dark who cannot identify the real danger and therefore understand how to fight it, we are sadly lacking a soothing parental touch to calm our distress. The silence generated by social distance, once filled by the cheering for health workers, national anthems and songs, is now broken by urban warfare and protests.
This is enough to show us how dangerous this second wave can be.