Housing chaos led to start-up company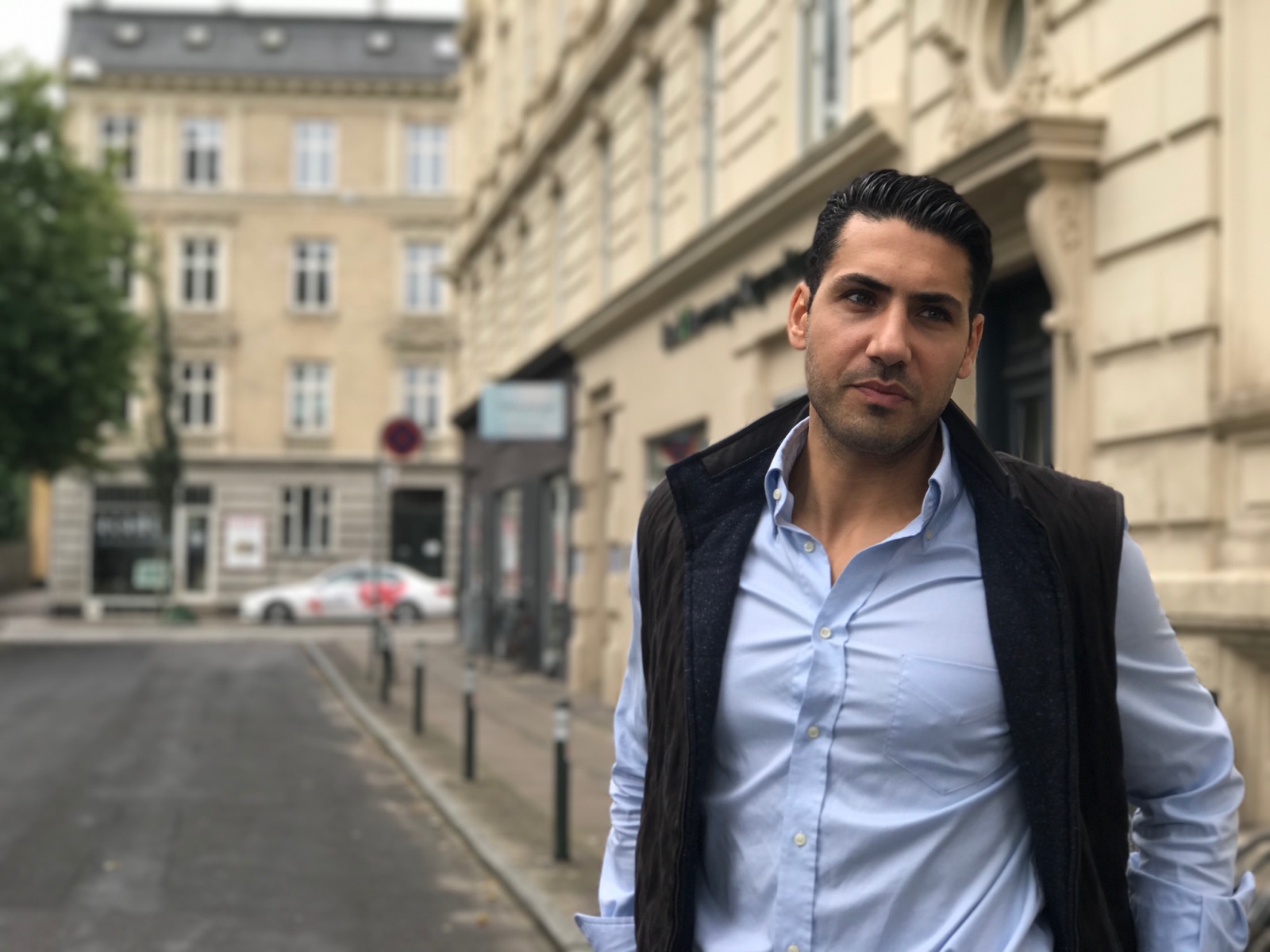 Several attempts at finding a place to live in London and San Francisco lead to the launch of CBS alum Nadim Stub's and his co-founder, Peter Lange's, start-up. Their new platform RentSafe gives tenants and landlords the possibility to connect, hopefully, making the search for accommodation in Copenhagen a little less desperate.
The housing culture in Denmark is very different from the ones in England and America. That became clear to Nadim Stub, CEO and founder of RentSafe, when he was looking for accommodation in London and San Francisco.
"I have spent several years outside Denmark, and in the big cities I've experienced an extensive background check before even being considered as a possible tenant," says Nadim Stub, who has studied a master in Organizational Innovation & Entrepreneurship at CBS and continues:
"I had so much trouble finding a place when I first moved to London. I had no network or friends who could vouch for me. I sometimes had to pay up to six months' rent up front. Each time I moved, I would gather documentation from the previous tenancies and use it in my search for the next place," he says.
Nadim Stub was not used to landlords asking to see recent months' pay slips or recommendations from previous landlords. Nadim Stub realized that having all these documents collected and available for landlords made a huge difference in his housing search.
"It became clear to me that it was easier to become considered as a tenant, and I was seen as attractive and put in a better negotiation position. I was ahead, when I could show all these things," he says.
And this made Nadim Stub sit down with Peter Lange in December 2015 to look at the possibilities. Could this work back home in Denmark?
Bad vibes

In Denmark, it is not unusual to hear about people who've ended up in situations with tenants who aren't able to pay rent on time, or landlords who are renting out fake apartment.
These issues have created a sort of trench warfare in which tenants and landlords are incredibly skeptical towards each other and going into the housing market with bad vibes, explains Nadim Stub.
It's all about getting the landlords attention, and building trust with them as early as possible

Nadim Stub, CBS alum & founder of RentSafe
"It's extremely confusing. As a landlord, you can have the best intensions, but when you receive more than 100 applications it becomes difficult. This means a lot of possible tenants won't get an answer to their application at all, and it might be hard to understand why. In the end, tenants and landlords end up thinking badly of each other," he says.
But some of these bad vibes and unfortunate situations can be avoided by giving bigger insights about one another, argues Nadim Stub.
"What I noticed when living in London and San Francisco was that you have far less issues between the tenant and landlord. You have a clear-cut set of rules, and because of the transparency you both know what you sign up for. This is important in regards to creating trust between one another," he says.
The foundation for RentSafe
When Nadim Stub came back to Denmark, he decided to team up with Peter Lange and give it a go. The concept of verifying one another before signing a contract seemed eligible. And then RentSafe was born.
"I had this feeling that if you used this concept as a starting point, you could make a platform in which you build a profile and interact with one another," says Nadim Stub and continues:
"So, RentSafe works in this way. If you want to rent a room, you build a profile. The more information you put into it and the more of the information that gets verified the better. In this way, you stand out from others in the housing market, since you have the profile with a score you can link to," he says.
At RentSafe they combine machine learning technology and a team, all of which are contractually bound by a confidentiality agreement, to review and verify documentation. If you add a pay slip to your profile, RentSafe analyses it for the needed data, and ensures that the document has not been tampered with or falsified.
"Privacy is of paramount importance for us at RentSafe. All development is done with emphasis on user privacy and as a minimum, in line with the regulations set forth by the data protection act. No one gets access to the entire pay slip, only the actually required information, so we can verify it and a possible landlord can see how much you earn," assures Peter Lange, partner in RentSafe.
Be thorough and get attention
Nadim Stub underlines that RentSafe, which launched this summer, isn't a portal in which you can find accommodation, instead, landlords have the possibility to find possible new tenants by looking at the profiles and then contacting the tenants.
But RentSafe can also be used by the tenants, as they can send a request to a landlord or attaching the link to their profile in their application to accommodation elsewhere, explains Nadim Stub.
"We know from several user tests that landlords are way more confident about taking in a RentSafe-tenant, because you have verified documentation about the person," he says.
Nadim Stub and Peter Lange put emphasis on the importance of the students spending time putting a lot of information in their profiles, if they are on a search for accommodation, as they will stand out from others.
"Be thorough when you build your profile, and keep it up to date. Be creative, make a video presentation and share the RentSafe link with friends. This is a tool, you can use, and if others aren't making use of it, you stand out and make yourself more attractive to landlords. It's all about getting the landlords attention, and building trust with them as early as possible."