From meaningful life experiences to taxi abductions and discrimination – three exchange students share their stories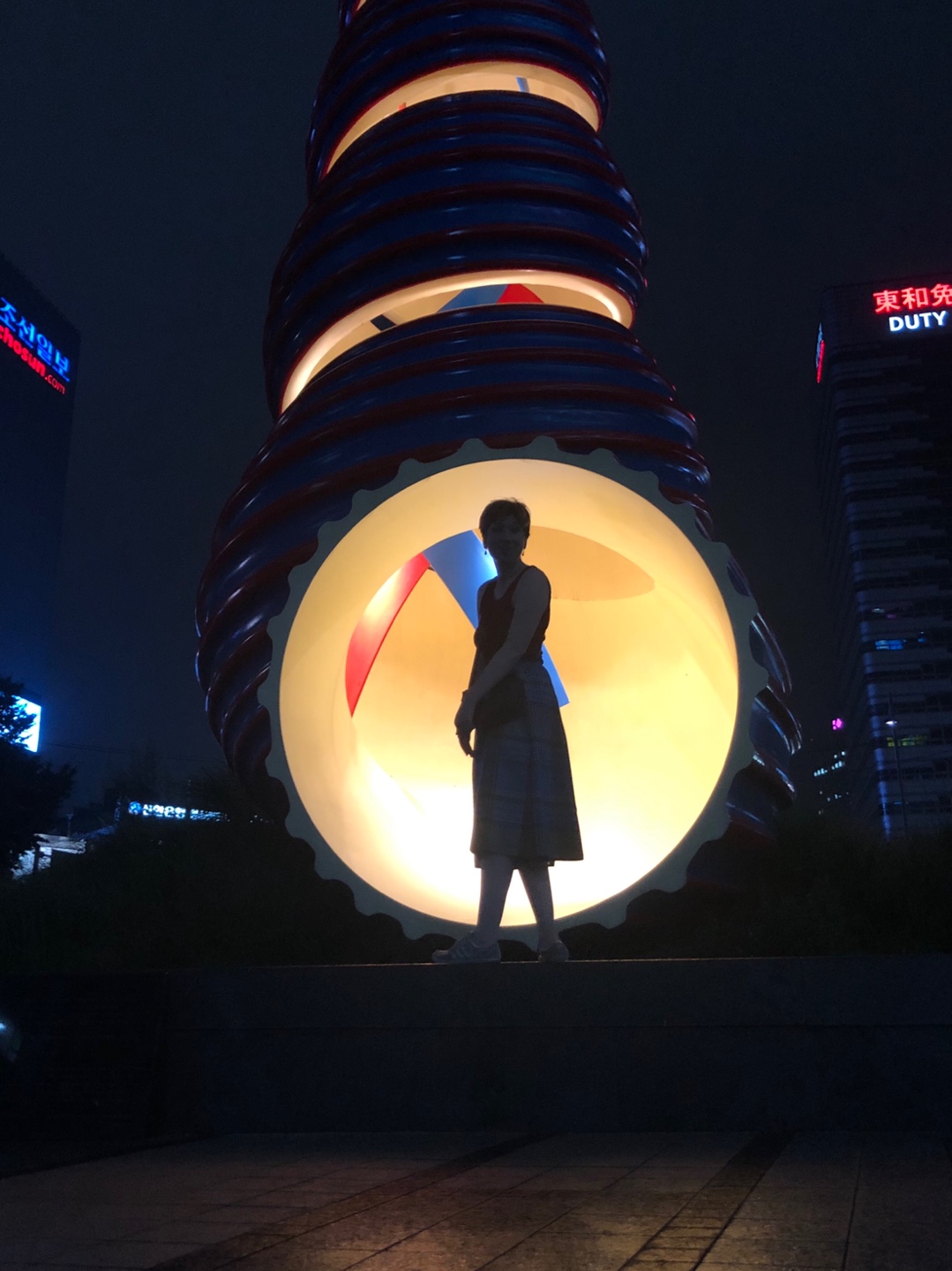 Have you contemplated going on an exchange trip but still need some advice from students who have already been abroad? Don't you worry. CBS WIRE has talked to three students who went to three different destinations through the AIESEC internship and volunteer platform and brought three different experiences back home.
CBS students Aleksandra Mostovaja, Huriye Bozdag and Annabell Arguimbau all went abroad through AIESEC – a global exchange and volunteer platform where students can explore and develop their leadership potential in foreign countries.
They went to South Korea, Brazil and Peru, and came home with unique experiences. One learned that spending time on self-improvement pays off, another learned how to conduct business in a foreign and male-dominated culture, while the third had one of the most meaningful experiences of her life.
Destination: South Korea, Brazil and Peru 
Aleksandra Mostovaja is 21 years old and is studying Business in Asia at CBS. After her exchange stay abroad on the AIESEC program, she has become a member of the organization. And her academical interest in Asia played a major role in her choice of destination.
"I have been interested in Asia for a long time, and was deliberating between going to Japan, China or South Korea. I found a program that was really interesting in South Korea, and therefore went there. It also helped me decide between studying law or IBA, as I became friends with a handful of Chinese people who told me a lot about their culture," Aleksandra Mostovaja says.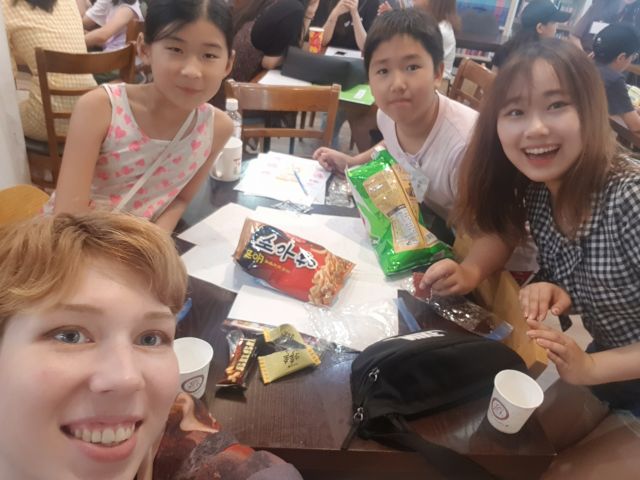 Another student who traveled abroad via AIESEC is 24-year-old Huriye Bozdag. She is studying Business Administration and Sociology at CBS and was a member of AIESEC in the Outgoing Exchange team, which takes care of people who are interested in going abroad for volunteer projects.
Just like Aleksandra Mostovaja, Huriye Bozdag also chose a destination of that reflected her personal interests.
"I went to Brazil because I had always wanted to travel to South America, and the six-week stay was a great period to both travel and experience the culture while working on a project voluntarily. Also, Brazil was one of the partner countries of AIESEC in Denmark, which means you have priority as an applicant, and the process can be smoother than with other destinations," says Huriye Bozdag.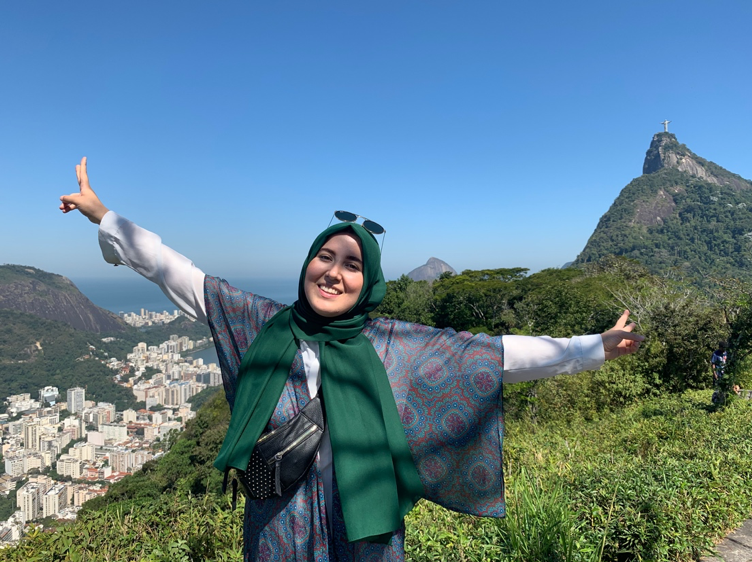 Unlike Aleksandra Mostovaja and Huriye Bozdag, a third student, Annabell Arguimbau, who is 23 years old and is studying for a BSc in International Business, didn't quite choose the destination of her exchange stay herself. Although in the end, she was pretty happy that she accepted what she was offered.
"I applied for many internships for a period of three months, then one day, a company contacted me. It was in Peru and was the first offer I had received since I started applying. I would have much preferred Colombia or Argentina, however, as with many things in life, you don't get to choose yourself, and in the end, does it really matter?" Annabell Arguimbau asks and goes on:
"Peru had received bad reviews compared to those of Argentina and other destinations in South America. But I am happy with my decision and if I hadn't agreed to go to Lima, I probably wouldn't have got another option."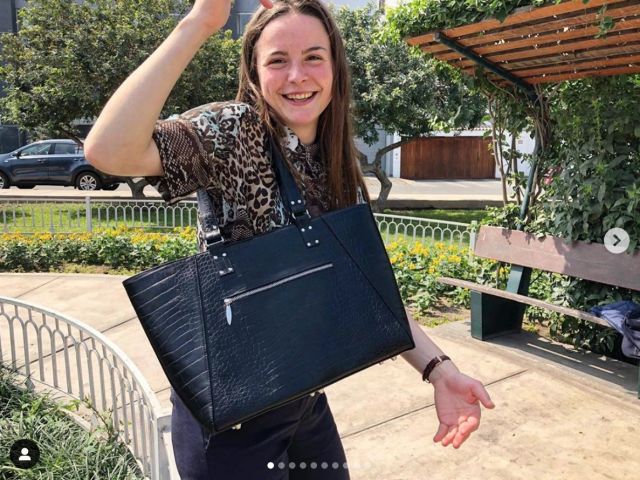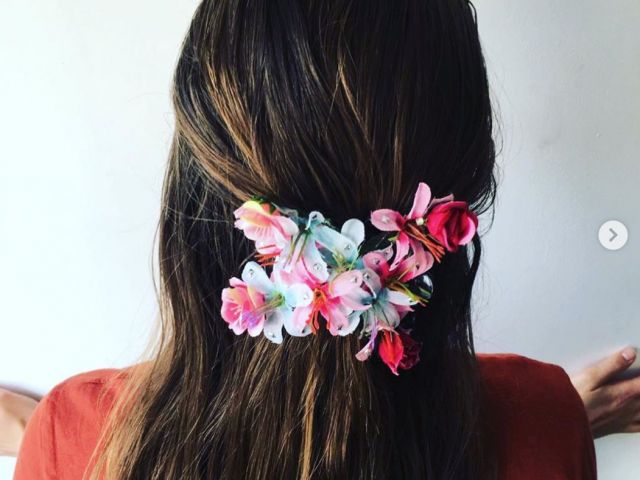 "Improving ourselves for the future"
Annabell Arguimbau took the Global Entrepreneur Program related to SDG 12 that concerns Sustainable Consumption and Production. In Peru, she worked for a start-up called Inédito Bags, which sells woven bags made in Colombia, where she started a new production line by collaborating with a tailor working inside the Female Prison in Chorrillos.
On the side, she started a smaller production line with fake flowers for the hair in the local nunnery, where the nuns take care of young teenage girls from all over the country who, as victims of sexual assaults, become pregnant and have their babies since abortion is illegal in Peru.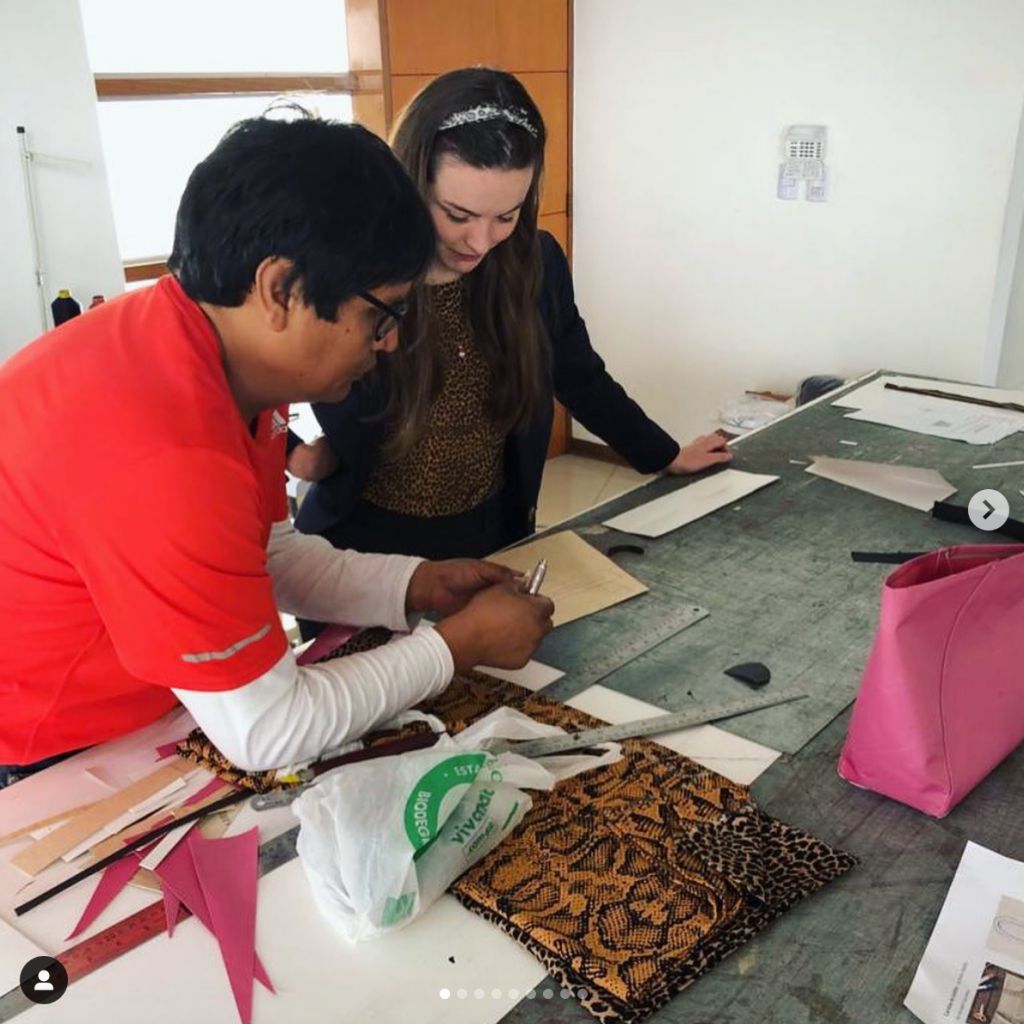 According to Annabell Arguimbau, she gained a lot of professional experience from her exchange stay. Much more than on a personal level.
"I got to put CBS theory into practice, which was my favorite part of the entire two months. I learned how to conduct business in Peru, what challenges might occur and how to overcome them or not. More specifically, I used my scarce knowledge on marketing and microeconomics to try and overcome our challenges," she says and continues:
"I also used my people skills a lot. Conducting business in Peru is built on relationships, meaning that in order to conduct business, you need to establish trust first. This sounds extremely crazy to a Dane. But overall, the trip was more professional than personal to me."
However, especially working with the young girls and female prisoners made a big personal impression on Annabell Arguimbau.
"Working on these two projects is something I will always remember. Both when working with the female prisoners and the young girls, I told them: "Whatever happened in the past belongs in the past. Today, we have the chance of making it a good day and improving ourselves for the future," she says.
I learned that anything you spend time on to improve yourself, pays off. And sometimes you will not have enough resources, but you have to do your best with what you have

Huriye Bozdag
Aleksandra Mostovaja was on the Global Volunteer Program connected to SDG 4, which involves Quality Education. Therefore, she taught English at a South Korean library for middle and high school children with the joint purpose of making the kids practice their spoken English and instilling confidence.
For her, teaching abroad was a challenging but an instructive experience from which she gained a lot on both personal and professional levels.
"Teaching a whole class by myself and preparing for it was the biggest challenge I faced. But it was also my favorite experience on the whole trip. South Korea is infamous for its rigid educational structure, so I wanted to show them the opposite side that resembled the Danish system more. Hearing them say that they have never had so much fun in class, and seeing them smile while learning, added up to being one of my most meaningful experiences in life," Aleksandra Mostovaja says and goes on:
"Leadership has never looked more attractive to me than with this experience. Managing a big class and trying to make everyone involved took some energy and logical thinking. But it also taught me patience and perseverance. I now understand that being positive and solution-oriented while facing problems are the way to go in any situation."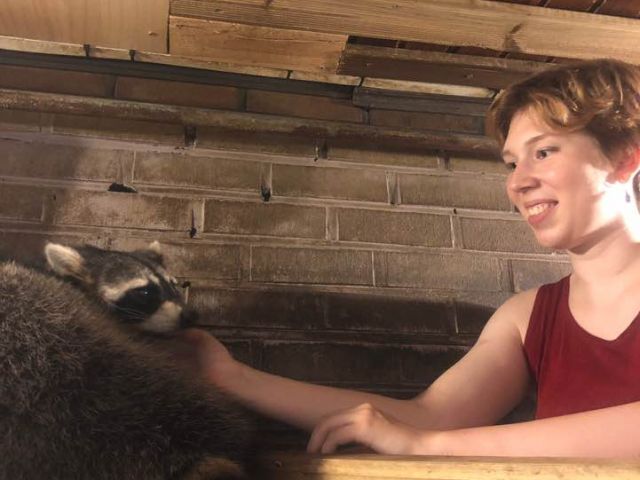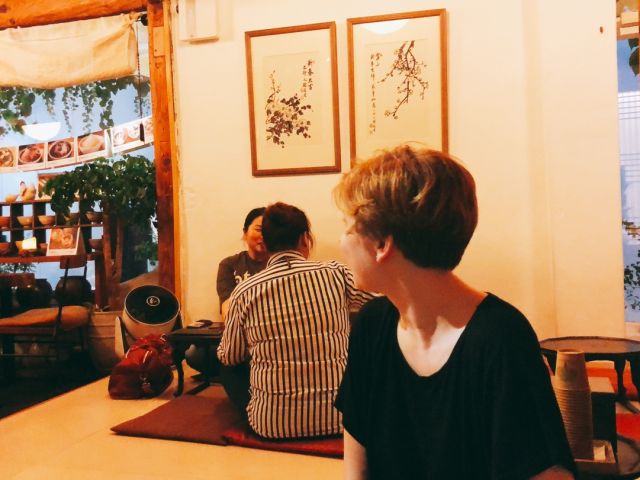 Finally, Huriye Bozdag was also abroad on the Global Volunteer Program. In Brazil, she worked on a "Smart" project addressing project management tasks related to SDG 17 Partnership for the Goals. Here, she was part of a reforestation project at a local school and was responsible for contributing towards developing the project.
Her personal objectives during her stay were to help the local community in any way possible, meet new people and get to know their culture and share about her own. And these seem to be what she learned from the most.
"I learned that anything you spend time on to improve yourself, pays off. And sometimes you will not have enough resources, but you have to do your best with what you have," she says and elaborates:
"Being kind and friendly, having empathy and having a warm smile on your face makes incredible differences to others! Communication is not only via language. You may not speak the same language, but your hearts feel each other. The people I worked with and the children I played with at the school cried on my last day, and I felt the pure love without any expectation."
Abducted in taxis and reading in buses
Although it seems like all three students have gathered some useful experience on different levels, things have not been a predominantly positive experience for all three of them.
Especially Annabell Arguimbau had several negative experiences during her stay in Lima.
"In Peru, they have a very strong male-dominant culture. I was often told that a woman could not conduct business or run an enterprise because her duty was to stay at home serving her husband. I counted 14 times when I was told that there was something I couldn't do because I was a woman. The first question I was asked by strangers was always who and where my husband was," she says.
But the feeling of being discriminated against because of her gender was not the only bad experience Annabell Arguimbau had abroad.
"I was almost abducted in a taxi twice in the same week in daytime. Yes, that was a bad week!" she says.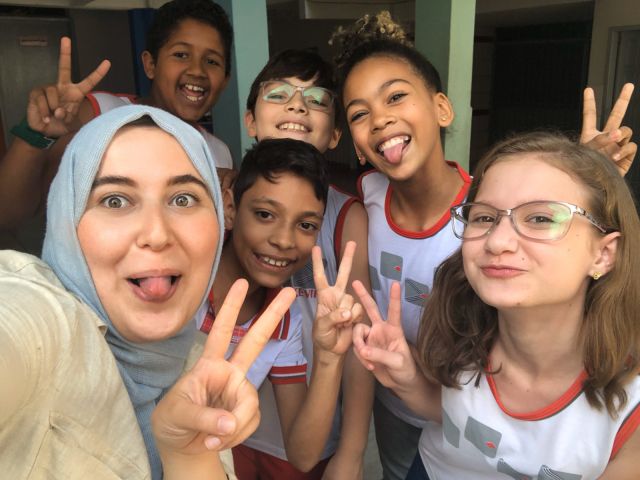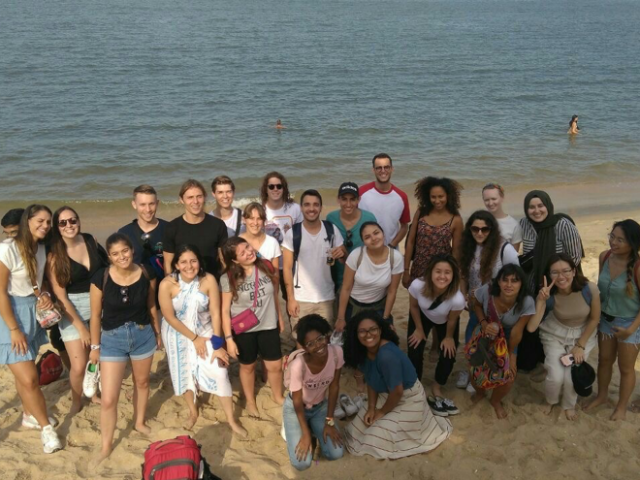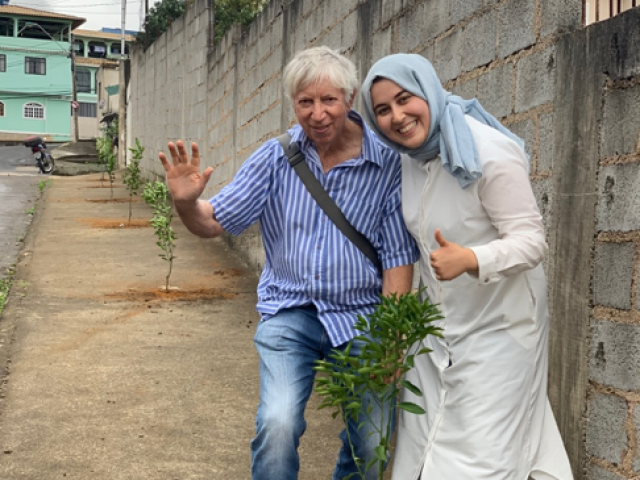 However, she learned how to cope.
"Most of the time, you can do something about the situation. In the taxis, I could open the doors and run. And when people told me I couldn't do something because I was a woman, I could either prove them wrong or tell them that I had a different belief. At other times, I just had to accept the unfairness and that it was a different culture," Annabell Arguimbau says.
However, for Aleksandra Mostovaja and Huriye Bozdag, their stays abroad were much more pleasant.
"Before my trip, everyone was telling me about safety problems in South America, but I didn't have any of those. The only negative thing was travelling on the bus for four to five hours a day to get to the NGO and get back home. But after a couple of days, me and my friend were used to it, and we spent those hours reading a lot of books," Huriye Bozdag says.